Pennsylvania Casinos Tell State to Limit VGTs, Ban Illegal Skill Gaming
Posted on: February 25, 2021, 01:12h.
Last updated on: July 7, 2021, 01:03h.
Pennsylvania casino executives went before state lawmakers this week. They voiced their concerns regarding further expansion of video gaming terminals (VGTs) and the ongoing saga surrounding unregulated skill gaming machines.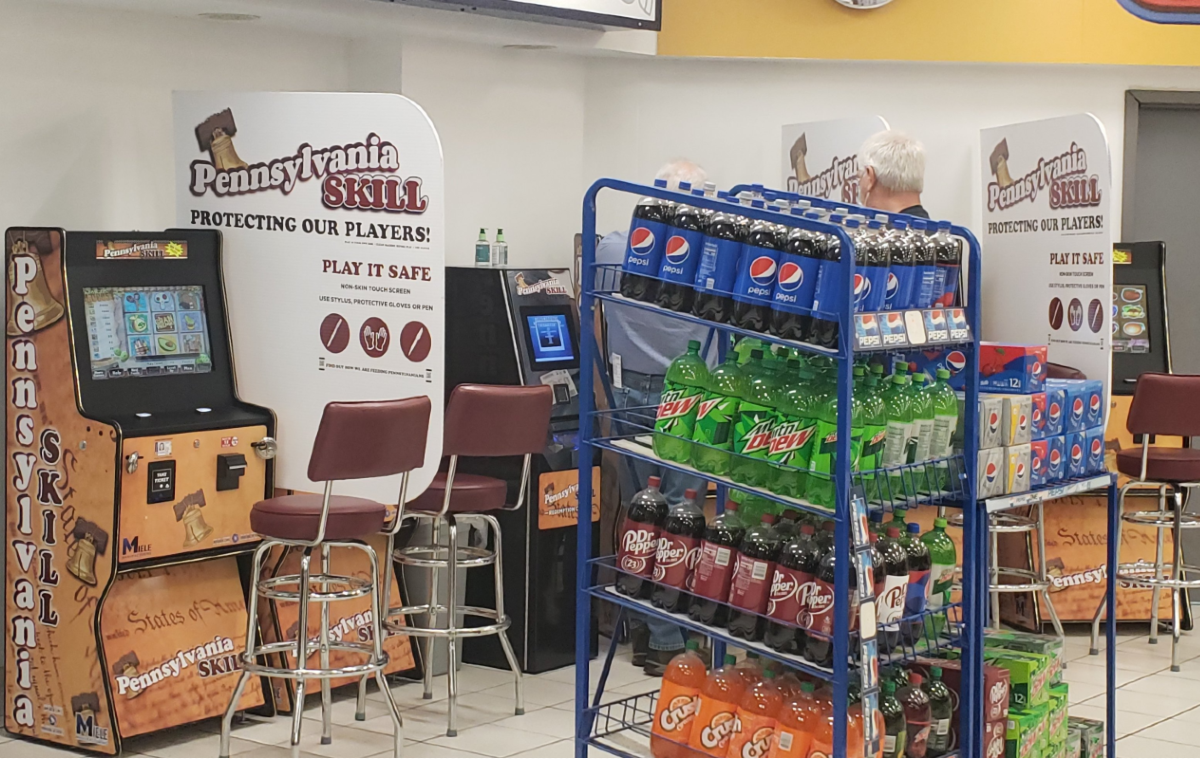 The House Gaming Oversight Committee heard testimony from casino representatives on how the industry has fared during the COVID-19 pandemic, and how it plans to recover.
The principal response was that while 2020 was a tremendously difficult year, gaming is expected to recover in the months and years ahead. However, if the state allows VGTs — slot-like gaming machines that are permitted in certain truck stops — to flow into bars and restaurants, the industry's revival will be impeded.
As every casino in Pennsylvania tries to rebound from 2020 and adjust to the ongoing issues with COVID 19, one of the worst thing Pennsylvania can do is to approve any expansion of gambling, especially distributed gambling in the form of VGTs in bars, taverns, or clubs," said Kathy McCracken, executive vice president and general manager of Wind Creek Bethlehem.
Adrian King, an attorney who represents the state gaming industry, said allowing VGTs into businesses other than diesel truck stops would have a detrimental consequence, "almost as much as COVID."
VGTs were authorized through the state's 2017 gaming expansion act. Qualifying truck stops are permitted to house up to five of the gaming terminals.
Disrupting Distributed Gaming
The buzzwords during yesterday's Gaming Oversight hearing were "distributed gaming." Born in Nevada, the term refers to placing slot machines or other gaming terminals in non-casinos.
The Pennsylvania casino reps testified that the greatest threat to the gaming industry's recovery is unregulated skill gaming machines. The controversial gambling devices have popped up in bars and restaurants across the state. They can also be found in convenience markets, grocery stores, and even strip malls, where an entire business centers around the terminals.
State courts continue to debate whether the skill machines constitute illegal gambling. They are not subject to any regulations. They also provide no tax revenue, as profits are split between the gaming manufacturer, distributor, and business establishment.
Conversely, Pennsylvania's casinos are subject to some of the highest gaming taxes in the country. Despite the pandemic and the casinos being forced to close for months in 2020, the state still collected $1.1 billion from regulated gaming last year. The government's share was $1.4 billion in 2019.
Rejecting gaming expansion and rooting out illegal skill games that can already be found on practically every street corner is key to returning Pennsylvania's licensed casino gaming industry to its full strength," said Anthony Carlucci, president and general manager of Mohegan Sun Pocono.
Penn National Gaming, the oldest gaming operator in the state, shared a similar sentiment.
"Penn National respectfully requests that this committee firmly reject any effort to authorize distributed gaming in any of its forms, specifically either VGT expansion or skill games legalization," testified Daniel Ihm, vice president and GM of Hollywood Casino at Penn National Race Course.
Penn National also supplied a statement to Casino.org:
"Today, the industry is still attempting to recover from the pandemic. We're alarmed and disappointed at the prospect of further gaming expansion, when the legislature should be helping the gaming industry build and strengthen its partnership with the Commonwealth so that we can fully recover from the pandemic, restore $1.5 billion in annual tax revenue, fully reopen our existing properties, get more of our team members back to work, and increase our local business partner spend back to pre-pandemic levels."
Skill Manufacturer Responds
With the overarching theme being skill gaming machines must go, Pace-O-Matic, the leading manufacturer of the devices, issued a statement.
"We unequivocally disagree … when casinos say they are impacted by legal skill games," said Pace-O-Matic spokesperson Mike Barley. "Pennsylvania Skill games came into the state market in 2015. Yet, counter to casino industry false accusations, from fiscal year 2015 to fiscal year 2019, slot revenue grew by two percent."
"As the public increases its demand for games of chance and games of skill, demand for all types of gaming has increased. Skill games do not cannibalize casino revenue," Barley concluded.