Campaign Against Pennsylvania Skill Gaming Machines Intensifies During Pandemic
Posted on: June 1, 2020, 01:56h.
Last updated on: June 1, 2020, 02:35h.
Pennsylvania skill gaming machines have largely continued to operate during the state's shutdown over the past two and a half months. As the Commonwealth slowly begins to reopen, opponents to the controversial terminals are demanding action.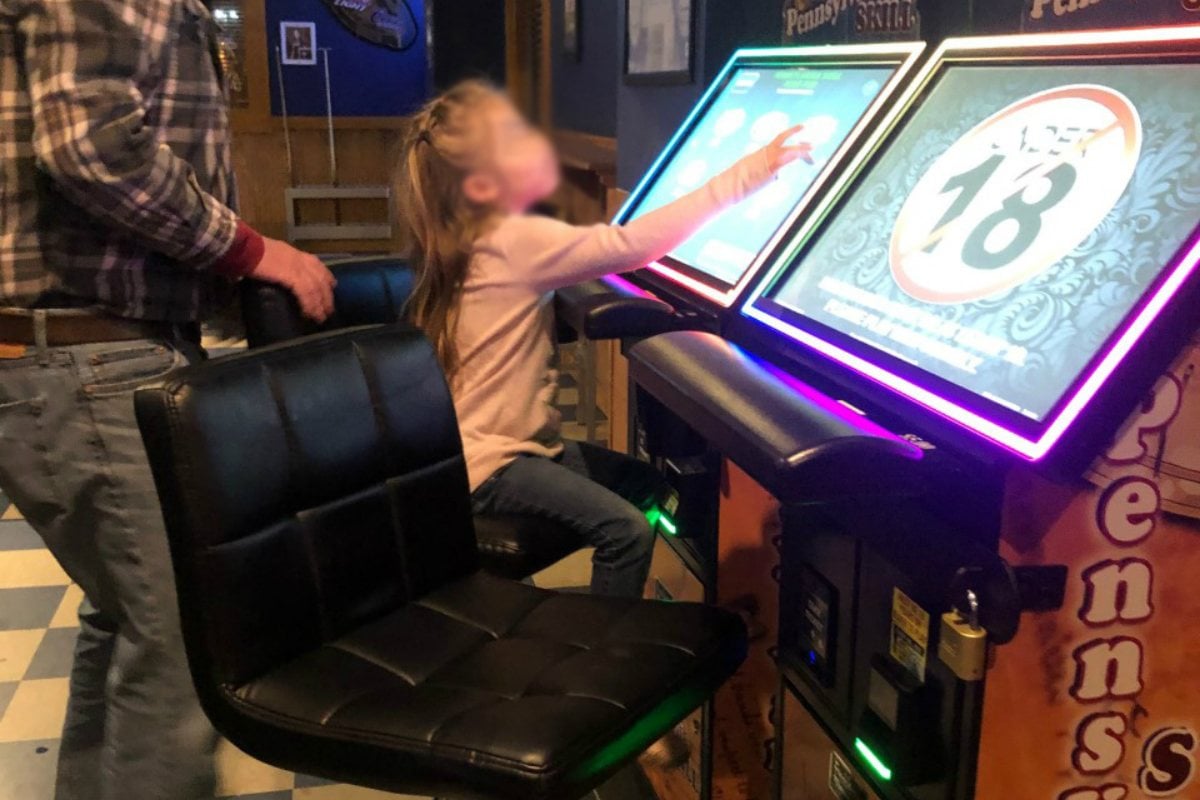 Pennsylvanians Against Illegal Gambling (PAIG) is the group behind a radio campaign telling listeners why the skill gaming machines must be turned off. Commonly found in restaurants and bars, convenience stores, gas stations, and even standalone storefronts that exist simply as skill gaming centers, the devices have allowed customers to continue testing their luck during the COVID-19 pandemic.
All 12 Pennsylvania casinos have been closed since March 16. The state Lottery has continued to operate, but revenues have declined.
The Pennsylvania Lottery benefits older Keystone State residents by providing seniors with property tax rebates, meal programs, senior centers, and prescription assistance.
Thirty-four percent of regulated slot machine revenue inside licensed casinos goes to property tax relief for all Pennsylvanians. Casino win additionally supports the horse racing industry, the Economic Development and Tourism Fund, and local and county governments.
No Public Benefit
PAIG argues in its radio spots, which have increased in frequency as of late, that the skill gaming devices are not regulated by the Pennsylvania Gaming Control Board, and therefore do not pay taxes.
Profits are split between the host establishment, gaming manufacturer, and supplier. PAIG estimates that there are 20,000 skill gaming terminals operating across the state, and they are annually costing the state $200 million. The Pennsylvania Lottery projects it loses approximately $2,284 per machine, per month.
At a time in which Pennsylvania casinos have made the difficult but appropriate decision to shut down to protect the health of their patrons, employees, and the public, these machines continue to attract gamblers of all ages," said PAIG spokesperson Peter Shelly. "You don't have to be a health expert to know that the extended period of times in which players interact with these machines could accelerate the spread of coronavirus to some of our most vulnerable citizens."
Along with the 12 brick-and-mortar casinos, licensed video lottery terminals (VLT) located inside truck stops have been required to turn off during the coronavirus pandemic.
Skill Gaming Legality
The legal battle continues over whether skill gaming machines are legal in Pennsylvania.
Here's how they work: A skill gaming player places a wager and the reels spin. But instead of a winning payline automatically paying out – as is the case on a slot machine – a skill gaming player must tap the winning combination, hence the "skill" component.
Skill gaming machines aren't regulated, so players have no idea what the payout percentage is. For licensed and regulated slots and VGTs, the terminals must return a minimum 85 percent payout rate.
Governor Tom Wolf (D) says skill gaming is illegal. In his "Life Sustaining Business FAQs document," he answers the question, "May I operate a Game of Skill in my business?"
"The Commonwealth's consistent position is that so-called Games of Skill are illegal gambling devices and not authorized anywhere," Wolf states. "Operation of these machines during the current health emergency encourages people to congregate unnecessarily and is prohibited. Any business operating, servicing, or otherwise maintaining a Game of Skill is subject to enforcement."
Lawsuits have held up police seizures of the machines. Earlier this year, Superior Court Judge Patricia McCullough said the terminals are "not subject to the Gaming Act" because the casino law doesn't govern unlawful gambling. PAIG is calling on state lawmakers to pass legislation that deems such devices that fall outside of the Gaming Act as illegal.   
Similar Guides On This Topic