Pennsylvania Advances Online Gambling Bill, But Don't Get Too Excited Yet
Posted on: May 25, 2017, 11:12h.
Last updated on: May 25, 2017, 11:12h.
The Pennsylvania Senate approved landmark legislation to legalize online gambling Wednesday. And now the hard part really begins.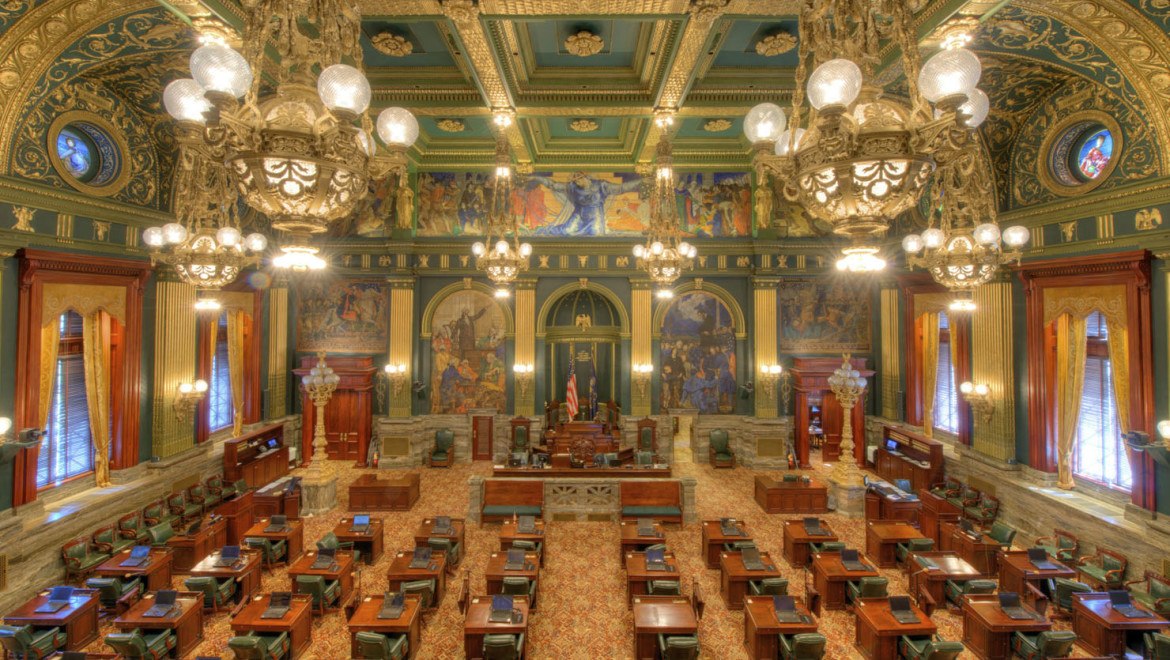 The measure passed on a bipartisan 38-12 vote. It marked the first time the Senate had advanced any online gambling legislation. But the move that matters to so many in the online gaming industry really was a secondary thought, and small part of a more comprehensive gambling overhaul.
The legislature had been expected to move on gambling this week because of a Friday deadline handed down by the Pennsylvania Supreme Court to find a solution to the state's "local share" tax structure, which the court ruled unconstitutional last year.
In addressing that issue, which had the state improperly collecting $120 million a year by taxing different casinos at different rates, lawmakers saw an opportunity to tie up multiple loose threads from different gambling proposals. That resulted in a more comprehensive gambling reform and expansion package to address growing budget shortfalls.
Online Death and Taxes
Additional gambling measures that the bill seeks to legalize include online tablet gaming at airports, online lottery ticket sales, and daily fantasy sports, which would come with authorization for proper licensing and regulation.
The legislation also proposes a fix for the state's local share assessment by changing it to a $10 million flat fee that casinos must pay their host jurisdictions, instead of an adjustable rate related to slot revenues.
The Senate previously has been more cautious about gambling expansion than the House. Last year, a similar package sailed through the House before dying in the Senate. The tax rate for that plan was set at 14 percent.
However, the 2017 bill in its current form calls for online gambling taxes to be set at 54 percent, a number that most industry experts say would would asphyxiate Pennsylvania's online casino industry before it had even taken root. The proposed rate matches the state's current 54 percent tax on land-based slots, which is the highest in the US.
House Cleaning
The bill now heads to the House to be amended and modified.
Online operators have said at that rate they're not interested. But are they bluffing? It might not matter.
As it stands, it sets the license fee at $10 million to operate internet slots and online peer-to-peer table games, such as poker. The tax rate for the poker portion of these gaming revenues would be set at a more workable 16 percent.
Daily fantasy sports, meanwhile, would be regulated and taxed at 12 percent, on top of a 7.5 percent licensing fee, with a floor of $5,000 and a ceiling of $50,000.
But because other elements of this bill have a court order to get done, a likely possibility is that state lawmakers cut the online component moving forward if the numbers don't add up.
Similar Guides On This Topic