Portnoy's Potential Departure Positive for Penn Entertainment Says Analyst
Posted on: May 2, 2023, 02:49h.
Last updated on: May 3, 2023, 02:28h.
It's not guaranteed to happen, but Barstool Sports founder David Portnoy could leave the company in the future, potentially increasing the pool of buyers should Penn Entertainment (NASDAQ: PENN) opt to sell the business.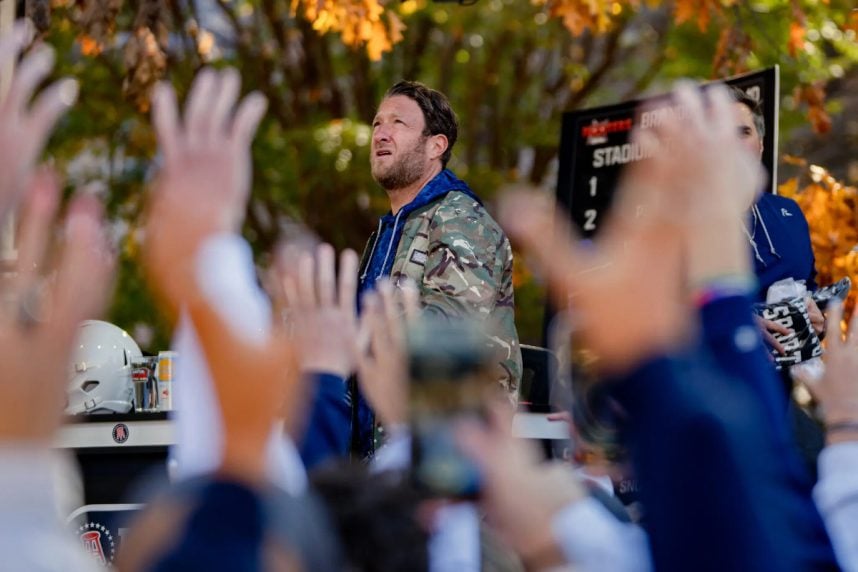 That's the take of Roth MKM analyst Edward Engel. In a report to clients on Tuesday, Engel upgraded the regional casino operator and mentioned that the company could eventually look to unlock shareholder value by selling Barstool and Score Media, two of its media acquisitions aimed at bolstering its online sports betting footprint.
Rather than sit on high-value Barstool/Score assets, we believe management will eventually resort to strategic alternatives. We estimate a transaction could value digital segments at $3.3bn (3.0x 2024E sales, 35x EBITDA), where any proceeds could be used for deleveraging Penn's 4.4x net debt to earnings before interest, taxes, depreciation, amortization, and restructuring or rent costs (EBITDAR)," wrote  Engel.
In February, Penn paid $388 million for the 64% of Barstool Sports it didn't previously own, bringing the total acquisition price for Portnoy's company to $551 million. The casino operator shelled out $2 billion in cash and equity to acquire Score Media and Gaming in August 2021 in a bid to gain more technology and access to the Canadian sports betting market.
Not the First Time Barstool Sale Rumors Surfaced
This isn't the first time an analyst has discussed the idea of Penn potentially mulling the sale of Barstool. However, such a transaction will unlikely materialize over the near- or medium-term.
In February, reports suggested Penn could part with the media entity because media isn't the gaming firm's core competency. Penn could ultimately license the Barstool name for its sportsbooks and online casino. Should Portnoy depart, more buyers could kick the tires on Penn's media assets, according to Engel.
"Barstool's founder has nonchalantly discussed leaving Barstool in 'like two years,' and Portnoy's departure would increase the pool of partners/buyers," Engel added. "Score's success in Ontario also proves a media/OSB strategy can work, and implies Barstool could be more successful under ownership more willing to aggressively invest in US user growth."
The outspoken Portnoy has often been a lightning rod for controversy, prompting debate in the investment community about whether or not that juice is worth the squeeze for Penn.
Penn Upgrade Details
Ahead of Penn's first-quarter earnings report on Thursday, Engel upgraded the stock to "buy" from "neutral" with a $40 price target, implying a significant upside from current levels around $30.50.
The analyst says the narrative is building in 2023 for Penn to evaluate strategic alternatives for its digital businesses. The operator may be compelled to do that because market participants don't seem to appreciate the media assets as part of the broader Penn portfolio.
"While OSB/iGaming share gains in 2H23 can be a catalyst for PENN, we believe management can unlock value even if Barstool's market share underwhelms," concluded Engel. "PENN's ~9% 2023E free cash flow yield is comparable to regional gaming peers and implies minimal value for digital segments."