Paris Rejects "Vegas-style" Casino For "London-style" Gambling Clubs
Posted on: June 16, 2015, 02:56h.
Last updated on: June 16, 2015, 02:57h.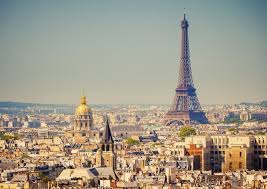 The French government has had it with the traditional cercles de jeux but Vegas is not the Parisian mayor's "cup of tea," apparently.
That means Paris is likely to reject the idea of a large Vegas-style casino in favor of small and select London-style gambling clubs, like Crockfords or the Ritz Club.
The government is looking to relax a 1907 law that banned casinos from operating within 100 kilometers (62 miles) of Paris, and is said to be keen on the idea of a large-scale casino and the funds it might bring.
A report presented last week by Ile de France prefect Jean-Pierre Duport concluded that a Vegas-style venue could garner around €46million ($52 million) in taxes per year.
The deciding vote, however, lies with Socialist city mayor Anne Hildag, who reported this week that such establishments were not her proverbial steaming hot beverage, an idiom, by the way, that apparently translates word for word and has the same figurative meaning.
Which all means it's likely Paris will turn to the traditional London model, of heavily regulated and very exclusive membership clubs, in order to replace the troubled cercles de jeux. The new clubs, which would offer table games but no slot machines, could be up and running as early as next year.
Mafia Fronts
Paris, which would have to be reclassified as a "tourist resort" if the plans were to go ahead, is currently the only European capital, with the exception of Rome, without an ostensible casino, as Duport noted in his report.
Since laws to curb gambling addiction were passed over 100 years ago, pushing casinos away from the capital to coastal towns and holiday resorts, Parisian gamblers have been served by the cercles.
These establishments sprang up soon after the casino prohibition, somehow managing to designate themselves, amusingly, as "non-profit organizations," with the stated aim of promoting "social, artistic literary and sporting activities."  
Following World War II, the French government allowed groups of Corsicans to run the cercles, as a reward for their services to the French Resistance, but many of them soon became associated with the Corsican Mafia.
The seventies saw bloody feuds between rival gangs, before a period of calm led people to believe the cercles had cleaned up their act.
Time for Reform
Alas, no. Over the past year alone the Aviation Club de France and the Cercle Cadet have been forcibly shuttered following police raids.
In 2011, three cercles were closed down permanently as a result of criminal activity: Le Cercle Wagram, Le Cercle Haussman and L'Eldo.
The proprietor of Cercle Wagram was sentenced to three years in prison for using the club as a money-laundering front for the Corsican Mob.
As a result of the closures, just one of these historic gaming clubs, Cercle Clichy, now remains open, serving the gambling inclinations of 2.2 million people.
For now, it seems that the government has had it with the cercles, and is intent on reform. Dupont says that is "time for debate" and would like to see the first new clubs opened by August 2016.