Paramount to Remake "The Gambler" with Wahlberg, Lange and Lawson
Posted on: January 6, 2014, 05:30h.
Last updated on: January 2, 2014, 08:29h.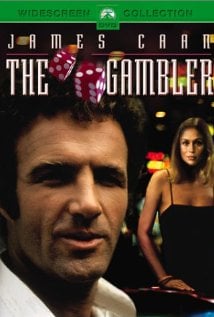 Modern audiences often capture the classics of literature via their film versions; take Victor Hugo's "Les Miserables" or Charles Dickens "A Christmas Carol". Mention Fyodor Dostoevsky to a younger generation of Internet-raised intelligentsia, and you may get nothing but a blank stare; and the 1974 film version, loosely based on the prolific writer's novella, may not resonate much more either. But that film's original cult success has now spurred movie giant Paramount Pictures to attempt a remake of the classic flick (which by the way is not related in any way to the Kenny Rogers classic country song of the same name) with an all-star cast that can hold its own against the original.
A Lot to Live Up To
The remake will have some iconic performances to match up to, that's for sure; not to mention quite a bit of Hollywood lore that went on during the original production's filming. For example, a then-very-young James Caan (who from 2003-2007 played the casino magnate lead in the hit TV series "Las Vegas"), was reportedly grappling with his own real-life cocaine addiction during filming; he was also nominated for a Golden Globe for his role as Axel Freed, an English professor in New York City whose gambling addiction overtakes his life. In a kind of art-imitates-life-imitates-art affect, in the film, Freed is teaching his students Dostoevsky, but in his personal life, his massive gambling addiction has, not surprisingly, left him saddled with debt; to be specific, $44,000 owed to his bookie Hips that he cannot come up with on his own.
Freed gets the debt paid by his own mother, and heads off with his girlfriend Billie (played in the original film by gap-toothed model Lauren Hutton) to Sin City, where he pulls an Archie Karas-style rise and fall of gambling fortunes move. Billie has to bear the brunt of his wrath at losing his amassed fortune back again, when she expresses her displeasure at loan sharks showing up at all hours of the day and night to collect their due. And while Axel thinks his own grandfather will pull him out of hot water this time, he is sadly disappointed when the man refuses to have anything to do with him.
Debt Repayment Plan
Up against a wall with no way to pay back his debts and bookies hounding him, Axel recruits one of his students who is a black basketball star to take a bribe from one of his bookies to shave points in an upcoming game. When that stunt is pulled off, Axel goes confidently into the ghetto with his student friend, ignoring warnings from his primary bookie that it's a dangerous area.
Of course, he ends up fighting a pimp when he refuses to pay a hooker, and Axel gets the best of that match, only to be slashed across the face by the unhappy prostitute. In the final scene, he stares at his bloody face in a mirror, and smiles as if understanding that this is where life has brought him.
The original version featured Paul Sorvino as Hips, Caan's ingratiating bookie, among an all-star cast that included a young James Woods; and the remake promises no less in its recasting of this classic. Mark Wahlberg is taking on the role of Axel Freed, with an aging Jessica Lange – best known to current audiences for her starring role in American Horror Story on TV – as Axel's wealthy and over-the-top mother. Brie Larson is reportedly cast in the Lauren Hutton/girlfriend role of Billie this go-round.
No word yet on when production will begin, or when the remake is expected to hit theaters.