Paraguay Set to Rescind "Illegal" Gaming Contract with iCrop
Posted on: May 17, 2022, 05:49h.
Last updated on: May 17, 2022, 09:18h.
iCrop SA's presence in Paraguay could be coming to an end. The company arrived through a deal with the former chairman of the country's gaming commission, but allegedly received its contract illegally.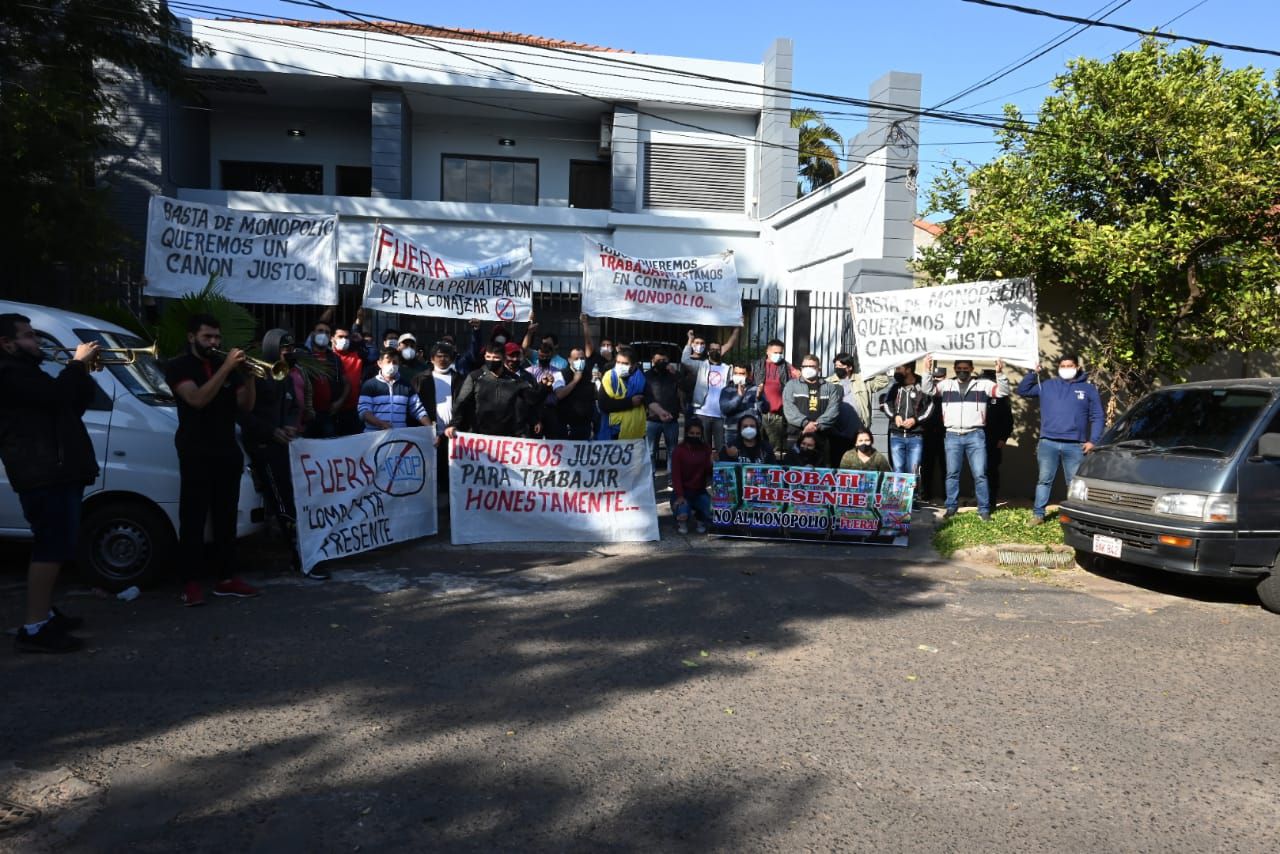 Livia Buzo, the technical coordinator of the National Gambling Commission (Conajzar, for its Spanish acronym), reported at the end of last week that the commission is analyzing the possibility of terminating the contract with iCrop SA.
A new law, No. 6903/22, regulating the country's slot machine segment, prohibits one-armed bandits in bars and other non-gaming locations. This makes iCrop's presence immaterial, according to local media outlet ABC.
Political and citizen pressure forced the gambling regulator to end its plan to "legalize" the placement of slots in prohibited locations. The decision is part of a plan to protect minors from the influence of these machines and to keep them from developing a gambling addiction.
iCrop Already Heads for the Door
Buzo said iCrop no longer pays its obligatory fee, which makes it easier for Conajzar to force iCrop to leave. She noted that each municipality is responsible for requisitioning and destroying the machines, as well as enforcing the sanctions. This provision had been in place since 1997. But Conajzar had violated it by signing the agreement with iCrop.
Conajzar gave iCrop the power to control the slot machine market, outside of established gambling properties, through Resolution No. 34/2020. However, it generated significant controversy in some sectors. It also resulted in the National Anti-Corruption Secretariat and the Comptroller General of the Republic both taking a closer look at Conajzar's operations.
In late April, partially as a result of the deal between Conajzar and iCrop, Paraguayan President Mario Abdo Benítez signed Law 6903. This officially restricted the installation of slot machines outside gaming properties.
Conajzar Implodes
The National Commission on Drug Trafficking, Related And Serious Crimes of Deputies became involved, as well. When the drama began to take center stage last year, it asked the Paraguayan Organization for Intermunicipal Cooperation (Opaci, for its Spanish acronym) to analyze the bill that regulated slots outside casinos.
Opaci then determined that the authorization of gambling premises is exclusive to the municipalities. In public law, what is not expressly permitted is prohibited. That raised questions about Conajzar's operations and its decision to directly hire a private company like iCrop.
At the same time, Conajzar's executives came under fire. The commission's operations became a matter of massive scrutiny, the outcome of which wasn't pleasant.
Former Conajzar president José Antonio Ortiz Báez broke several rules before his ouster. In addition to managing the iCrop deal, he allowed a lottery operator to renew its license, despite having outstanding tax debts.
Ortiz also allegedly facilitated reduced contributions for certain concessionaires during the COVID-19 pandemic. He allegedly didn't have the authority to do so, and the decision reportedly cost Paraguay as much as $4.67 million.
Seven others also fell with Ortiz. Three were part of the regulator, while the others held various positions in the government or with private firms.
Similar Guides On This Topic
Latest Casino Stocks:
Retrieving stocks data...
Retrieving stocks data...
Retrieving stocks data...
Retrieving stocks data...
Retrieving stocks data...