Oklahoma Police Equipped With Prepaid Debit Card Readers, Development Could Impact Gambling Community
Posted on: June 12, 2016, 10:26h.
Last updated on: June 12, 2016, 10:26h.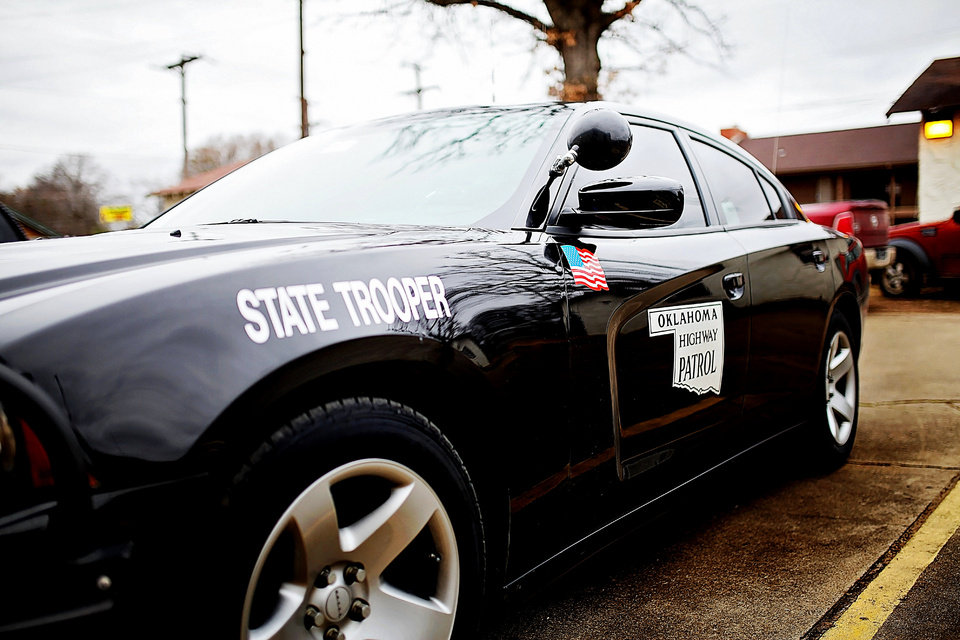 Oklahoma police officers are now equipped with the technological capabilities to scan and read prepaid debit cards found on persons while patrolling their communities. According to documents obtained by Oklahoma Watch, a not-for-profit investigative organization, the state's Department of Public Safety (DPS) has purchased multiple vehicle-mounted devices that scan prepaid cards and allow officers to determine the amount of funds loaded on the card.
Should law enforcement deem the card or cards to be suspicious, they have the right to seize the money. The scanners are manufactured by Texas-based ERAD Group (Electronic Recover and Access Data).
Of course, there's no law that prevents a citizen from deciding to purchase one or 100 prepaid debit cards, but regardless, an officer is legally allowed to take the cards if they believe the accounts to be ill-gotten.
Oklahoma taxpayers are paying $5,000 for the initial setup, $1,500 per training day supplied by ERAD, and then about $1,600 per device. The Oklahoma Highway Patrol installed 16 readers in May.
Adding insult to injury, ERAD will receive 7.7 percent of all funds forfeited through the scanners.
Officials backing the plan say criminals are increasingly using prepaid cards over cash as it's more difficult to trace.
"If someone has 300 cards taped up and hidden inside the dash of a vehicle, we're going to check that," Oklahoma Highway Patrol Public Information Officer Lt. John Vincent told Oklahoma Watch. "But if the person has proof that it belongs to him for legitimate reasons, there's nothing going to happen. We won't seize it."
Win Big, Lose Big
The Sooner State is home to numerous Native American casinos and gambling facilities. It's also home to a contentious debate over civil forfeiture laws.
Traversing the country in the south from California to North Carolina, Interstate 40 is a vital highway to drug traffickers in the United States. In Oklahoma, the state heavily patrols the interstate in hopes of intercepting the movement of drugs.
That's why the state has historically supported rather lax civil forfeiture laws. If any person is thought to be connected to a crime, law enforcement can seize their belongings including cash.
America's judicial system is built on "innocent until proven guilty," but when it comes to civil forfeiture that isn't necessarily the case.
Gamblers who get on a hot streak at an Oklahoma casino and leave with their wallets loaded should be careful in making sure they have proper documentation on their winnings. A trooper would likely be suspicious if a driver had $15,000 in cash in their vehicle, regardless if the person said he or she just hit a slots jackpot.
Iowa Case
One of the most notorious civil forfeiture cases surrounding gambling came in 2013 when Iowa police detained two poker players who had a $100,000 bankroll. Officers searched the car without a warrant after they discovered a small amount of marijuana and used that in claiming they believed the suspects were trafficking drugs.
The money was seized and held. The state reached a settlement five months later and returned $90,000 of the funds, but the two players reportedly spent a third of that on legal fees.
Oklahoma State Rep. Kyle Loveless (R-District 45) believes civil forfeiture laws have gone too far. "This is another slap in the face of Oklahomans," Loveless told the Huffington Post.