North Dakota Settles Charitable Gambling Charges Related to Electronic Pull-Tab Machines
Posted on: July 7, 2023, 02:21h.
Last updated on: July 7, 2023, 02:21h.
Three North Dakota companies will pay a six-figure fine to settle allegations that they violated the state's charitable gaming laws.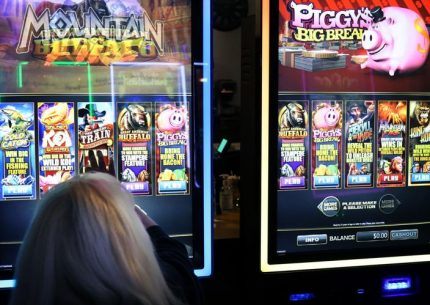 North Dakota Attorney General Drew Wrigley this week announced the settlement with Western Distributing Company, Plains Gaming Distributing Inc., and Midwest Gaming Distributing Inc. The companies agreed to pay fines totaling $125K plus at least $36K in attorney costs incurred by the attorney general's office.
The settlement stems from an April complaint alleging that the firms were engaged in a scheme with a local veterans charity called Wall of Honor to secure locations for the electronic pull-tab machines they distribute. Wall of Honor produces digital indoor billboards to honor North Dakota veterans and first responders, and Wrigley's complaint outlined a network of relationships between the charity, the distribution firms, and a third company, Advanced Gaming Solutions, LLC.
Western, Plains, and Midwest acknowledged that their representatives "unlawfully used entities such as "Wall of Honor" and Advanced Gaming Solutions, LLC to improperly acquire sites for charitable gaming organizations and/or to assist charitable gaming organizations, in violation of North Dakota gaming laws and regulations," according to the settlement.
"While disputing the extent of certain allegations," they further acknowledged that previous statements denying using the charity in violation of state law "were inaccurate."
The firms further agreed to sever ties with David L. Wisdom, president and shareholder of Western Distributing Company and Plains Gaming Distributing, Inc., and any immediate family members.
While Wrigley initially sought to revoke the distributors' licenses, the settlement defers that move as long as they comply with the settlement and avoid further violations for the next three years.
'A New Day in Gaming Enforcement'
The settlement comes amid increased scrutiny around electronic pull-tab machines, which look and sound like slot machines. Since North Dakota in 2017 allowed charities to install the devices, more than 4,400 terminals have been deployed at more than 800 sites statewide. They attracted nearly $1.75 billion in fiscal 2022.
"These gaming violations undermine the integrity of charitable gaming in North Dakota," Wrigley said in a statement. "Those responsible for these improper actions violated the public trust and the trust of the charities that relied on them. The last year has brought a new day in gaming enforcement, and the public can be assured that law enforcement and the outstanding professionals in the Attorney General's Gaming Division are working hard to protect the integrity of the limited charitable gaming that is permitted under North Dakota law."
Email Attracts AG's Eye
Wrigley told the Associated Press that he's reviewing an email sent to the distributors' customers to ensure it complies with the settlement's requirement that parties "will refrain from making any statements contrary" to its provisions.
Before the settlement was announced by the attorney general, Western's General Manager Joe Hoffert and Chief Financial Officer Deb Stoltman sent an email to customers outlining their interpretation of its terms, according to a copy obtained by Forum News Service columnist Rob Port.
Regarding the Wall of Honor, we believed that Western was operating within the charitable gaming rules of ND when we had discussions about the Wall of Honor to encourage veteran's organizations to consider charitable gaming as an opportunity to sustain their organization and eventually see a renewed spirit in their clubs," the email states, according to Port. "We now understand our interpretation of the rules was not correct, and in violation of the ND charitable gaming rules. We are proud to have assisted in the initial launch of the Wall of Honor and its role in recognizing the veterans and first responders who have served our state and nation."
The Wall of Honor wasn't accused in the AG's complaint. In a statement to the AP, the group said its board is "pleased" with the settlement.
"The Wall of Honor did have discussions with several veteran organizations regarding the opportunity charitable gaming would provide their organizations to sustain their brand and keep membership alive. Sustainability of veteran organizations is as important as honoring the men and women who served our country," Wall of Honor Volunteer Executive Director Tammy Ibach said in the statement, according to the AP.