New Jersey Wants to Lure Offshore Online Gambling Operators
Posted on: December 8, 2013, 05:30h.
Last updated on: December 7, 2013, 04:06h.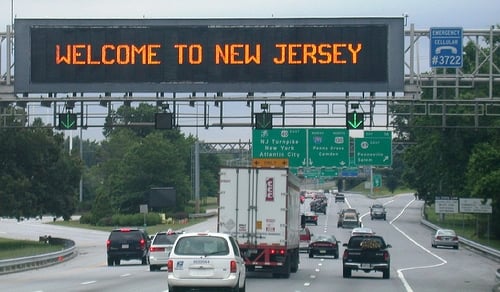 What locales come to mind when you think about online gambling operators? Malta, Gibraltar, and the Isle of Man: all of these are jurisdictions known for hosting countless Internet gambling companies that do business around the world. Now, New Jersey legislators are hoping Atlantic City can be added to that eclectic mix of international online gambling hotspots.
The legislation comes from State Senator Ray Lesniak, the same man who was behind the push for online gambling in New Jersey over the past two years. While Lesniak had originally talked about his idea for luring international companies to New Jersey last month during a press conference, he only introduced the legislation late last week, which finally allowed the public to understand the details of his proposal.
Aliens Welcome
It should be made clear that this is not legislation that would allow for the sharing of player pools for poker or other casino games, though New Jersey has suggested that they may look into that in the future (especially with other states that have regulated online poker). Instead, this bill would allow companies to set up shop in New Jersey, and then provide online gambling games to players around the world.
Ironically, that wouldn't mean they could necessarily offer their services to players in New Jersey, though. These companies would still have to go through the same licensing steps and partner with an Atlantic City land casino to offer Internet wagering in the state.
The biggest change from Lesniak's original proposal to the one unveiled this past week was a shift in location. Originally, his plan was to allow companies to set up their operations anywhere in the state. However, after consulting with fellow State Senator Jim Whelan, he decided to change the law and require companies to base their online gambling operations in Atlantic City.
"Obviously from Atlantic City's perspective, the casino companies and so on, it's good for the city and it avoids any potential constitutional issues," Whelan said. "Do it in Atlantic City. The companies are going to be here anyway."
"Do It in Atlantic City": we smell a new marketing slogan for sure.
While it may not be immediately obvious why companies would want to relocate to the Jersey Shore, Lesniak believes that at least some firms would want the benefits that come with Atlantic City's trusted name for regulated gambling.
"The Atlantic City casino industry is well-regulated and highly respected, which gives us an advantage," he said. "We can capitalize on our strengths and attract business to build and invest in our state. We shouldn't allow these opportunities to migrate overseas to other countries."
Welcome, Now Pay Up
That kind of stability and regulation comes with a price, however. Gaming revenues would be taxed by New Jersey at 15 percent, which is higher than in many non-American jurisdictions that currently license Internet gaming companies. However, those companies would be able to get credits for any taxes paid to their home countries. Lesniak acknowledges, of course, that some trade organizations and others might oppose agreements between New Jersey and foreign jurisdictions that would be necessary for the online gambling plan to work.
Still, an estimate by Econsult Solutions says that the city and state could rake in as much as $5 billion to $8 billion each year were this legislation to be passed. In addition, becoming an international online gambling hub could create 11,000 to 16,000 new jobs for the state, a compelling selling point for pushing this legislation through.