New Jersey Online Gambling Revenue Sets New Record in January
Posted on: February 16, 2016, 05:10h.
Last updated on: February 16, 2016, 05:11h.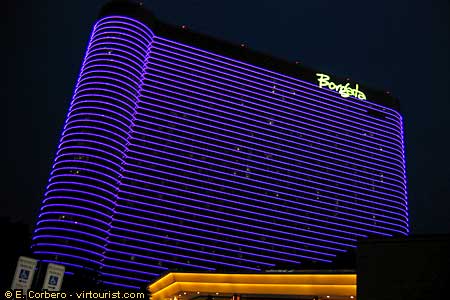 The New Jersey online gambling market broke records in January, grossing a best-ever $14.6 million for the first month of the year, according to results out this week from the New Jersey Division of Gaming Enforcement (DGE).
January is a traditional seasonal high for online gambling, as the cold weather and shorter days force people indoors, but an increase of 26 percent is unprecedented. The January blizzards that blanketed the state in up to 30 inches of snow may have been no laughing matter, but they worked wonders for the Internet casino industry in New Jersey.
Online poker remained snowed under, though. That vertical continued struggling, with revenue falling in January by six percent to $2.2 million, although this was offset by a 35 percent increase in online casino revenue, to $12.5 million.
Market leader Borgata took the lion's share of that, and also experienced the biggest growth for the start of 2016. Borgata's share of the market increased to 31 percent, with revenue climbing by 21 percent, to $4.6 million for the month.
Borgata Growth
Borgata is partnered in New Jersey with partypoker, which recently came under new management. GVC Holdings finalized its takeover of bwin.party on February 1st, which meant that the newly formed company needed a special dispensation from the DGE in order to continue to operate, as GVC does not hold a New Jersey gaming license.
The request was granted by DGE director David Rebuck, and party may continue to operate under the Borgata banner while its licensing application is considered, under the proviso that GVC has no "operational or management control or influence" over the online poker site in the interim.
GVC's engagement with various gray markets around the world is unlikely to sit well with the DGE, which has proved to be one of the most stringent regulators in the world.
There are indications that the new company is less interested in US markets than the previous management, and, should GVC's application be refused, it may not be an overly troubling rejection for the gaming conglomerate. It would, however, be hugely disruptive to New Jersey's online gaming market at a time when it is beginning show potential.
Land-Based Casinos Still Struggle
Despite improved online gaming figures, the state's land-based gambling market continues to falter and the wintry conditions last month clearly did nothing to help.
Total gaming wins, online and land-based collectively, were down 3.8 percent year-on-year, to $190.1 million. And the overall casino win for the month dropped 5.6 percent year-on-year to $175.5 million.
Moody's Investment Analysts said recently they expect more casinos to close in Atlantic City in the coming year, as operators continue to struggle to grow business and fade competition from neighboring states. 
Garden State lawmakers are currently considering a proposal to introduce two casinos to North Jersey in order to attract footfall from the New York metropolitan area, a move which hasn't sat particularly well with the existing Atlantic City contingent, for obvious reasons.