New Jersey Horse Racing Representatives Say Casino Referendum Would Provide Little Relief to Industry  
Posted on: May 23, 2016, 11:55h.
Last updated on: May 23, 2016, 11:56h.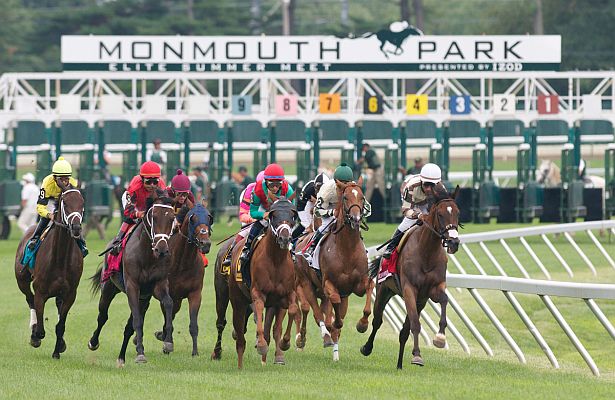 The New Jersey horse racing industry needs more than a little bit of luck if it hopes to detour off the current path it's traveling, but horsemen said recently that the November casino referendum to bring gambling north isn't a viable solution.
Atlantic City's eight remaining casinos currently pay eight percent of their gross gaming revenues to the state, which in turn uses those monies for senior citizens and disabled persons programs, and funds certain economic revitalization efforts.
The proposed resolution approved by the New Jersey Legislature will ask voters this November if they want to end Atlantic City's monopoly on gambling and allow for the creation of two casinos in the northern part of the state. A percentage of tax proceeds generated by the new casinos would be directed towards aiding the horse racing industry.
"Not less than two percentage points in each State fiscal year shall be dedicated for the purposes of programs designed to aid the thoroughbred and standardbred horsemen in this State," the resolution states.
Though it initially sounded good on paper, after careful consideration of the complex language, representatives from the racing community are now less than optimistic.
From the Horse's Mouth
Attorney Dennis Drazin, an adviser to the New Jersey Thoroughbred Horsemen's Association, initially seemed to back the referendum. "We will share in a revenue distribution from the casinos . . . that will help our bottom line to some extent," he said during a press conference in early May.
But any optimism Drazin possessed has faded. "I never want to say no or be ungrateful . . . but certainly [the current subsidiary] is not enough money," Drazin told The Record's John Brennan.
According to projections, two percent of casino revenues won't come close to truly assisting the struggling racing industry. Considering the eight Atlantic City casinos are responsible for about $600 million in annual tax revenues, horsemen stand to collect just $3 million should the two northern venues produce similar revenues.
Of course, the northern venues would be expected to outperform the Atlantic City resorts and would likely be taxed at a much higher rate. But regardless, the New Jersey horse racing community wouldn't be looking at a bounty of fresh income.
Drazin says $50 million is the number they need to split among the tracks and breeds.
Preakness Horses Perish
There will be no Triple Crown winner in 2016 after Kentucky Derby champ Nyquist finished third at the Preakness Stakes, and while Exaggerator's win was certainly the top story of the day, it was overshadowed by tragedy earlier in the day.
Homeboykris, a nine-year-old gelding, collapsed and died after winning his race, and Pramedya, a four-year-old filly, was euthanized after fracturing her leg's cannon bone.
Horses are commonly put down after breaking a leg because they simply can't recover from the injury. A horse's top-heavy build, and the fact that you can't tell a horse he or she needs to lay still for months gives little to no chance that a bone(s) can heal.
It's a sad reality of horse racing.