Nevada's M Resort Is Protected By New Security Guard: An Autonomous Robot
Posted on: February 6, 2023, 11:40h.
Last updated on: February 6, 2023, 01:42h.
A 450-pound autonomous robot called "M Bot" has joined the security team at Henderson, Nev.'s M Resort Spa Casino.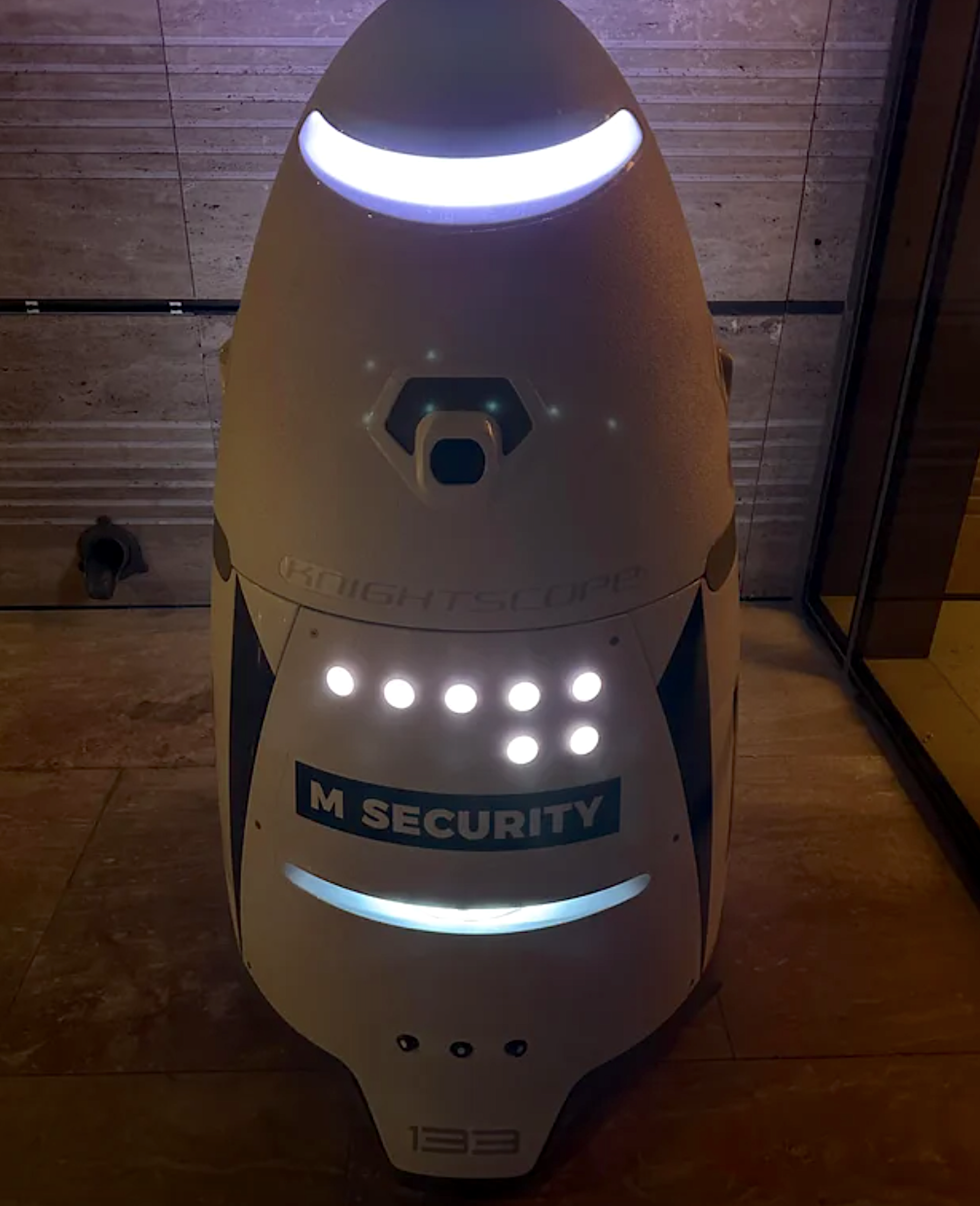 Equipped with 50 sensors and cameras, M Bot complements the large human security department already patrolling the casino grounds. It can go anywhere on the gaming property, including parking areas.
The robots also have some beneficial security features. If someone is in need of help, they can press a button and be connected instantly to a security dispatcher. The dispatcher can speak to the guest via an intercom on the robot, and the M Bot can record what happens around it.
The robot will stop if a person or motor vehicle gets in its path. It can also speak such words as "excuse me," "hello," "step away," "welcome," — as well as "authorities have been notified," KVVU reported.
"It's all in the spirit of making the guests feel more secure," Patrick Durkin, M Resort's vice president of marketing, recently told KVVU, a local TV station.
M Bot lasts some 22 hours a day on a full charge. It returns to a charging station when it needs the charge. It is believed to be the first robot found in Clark County that is regularly out on patrol at a casino.
Robots on the Rise
The use of robots seems to be increasingly popular in other casinos, entertainment spaces, and restaurants.
Last month, Las Vegas's Sapphire Gentlemen's Club was patrolled by a massive 4.4-ton robot during CES weekend. Called Mech "The Bot" Johnson, it had the dual role of a bouncer/security guard. The robot was 15 feet tall and weighed 8,800 pounds. The machine was controlled in conjunction with security at the Sapphire.
Oklahoma's Choctaw Casino & Resort was one of the last gaming properties to use robots to automate restaurant service. Last year, the spot began using robots to bring food and drinks to guests' tables and return dishes to the kitchen.
The robots are equipped with 13 cameras. The robots also can speak more than 80 languages and even sing "Happy Birthday" to guests celebrating at the casino.
"They go for 15 hours on a four-hour charge," Harold Johnson, regional director for food and beverage for Choctaw Casino, told KTEN, a local TV station.
The Future of Service Jobs
In many cases nationwide, the new technology is being employed because of a shortage of workers willing to take on jobs. Of course, this has left some wondering if a nonhuman employee will overtake their service job.
In 2020, the World Economic Forum released a report estimating that by 2025, 85 million jobs may be displaced by a shift in labor division between humans and machines. In Vegas, two out of three jobs could potentially become automated, according to a 2018 study from the National Association of Workforce Boards and the Bertelsmann Foundation.
Bethany Khan, a spokeswoman for Culinary Workers Union Local 226, representing about 60K workers in the Las Vegas hospitality industry, previously told Casino.org that there are no robots in establishments where Culinary members are employed.
That's partly due to a 2018 contract guaranteeing job training and retraining to offset the replaced jobs.