Nevada Tourism Industry Delivers State $67.6B Economic Impact During 2018 Fiscal Year
Posted on: March 5, 2019, 11:06h.
Last updated on: March 5, 2019, 11:06h.
The Nevada tourism industry was responsible for generating a state economic impact of $67.6 billion in the latest fiscal year.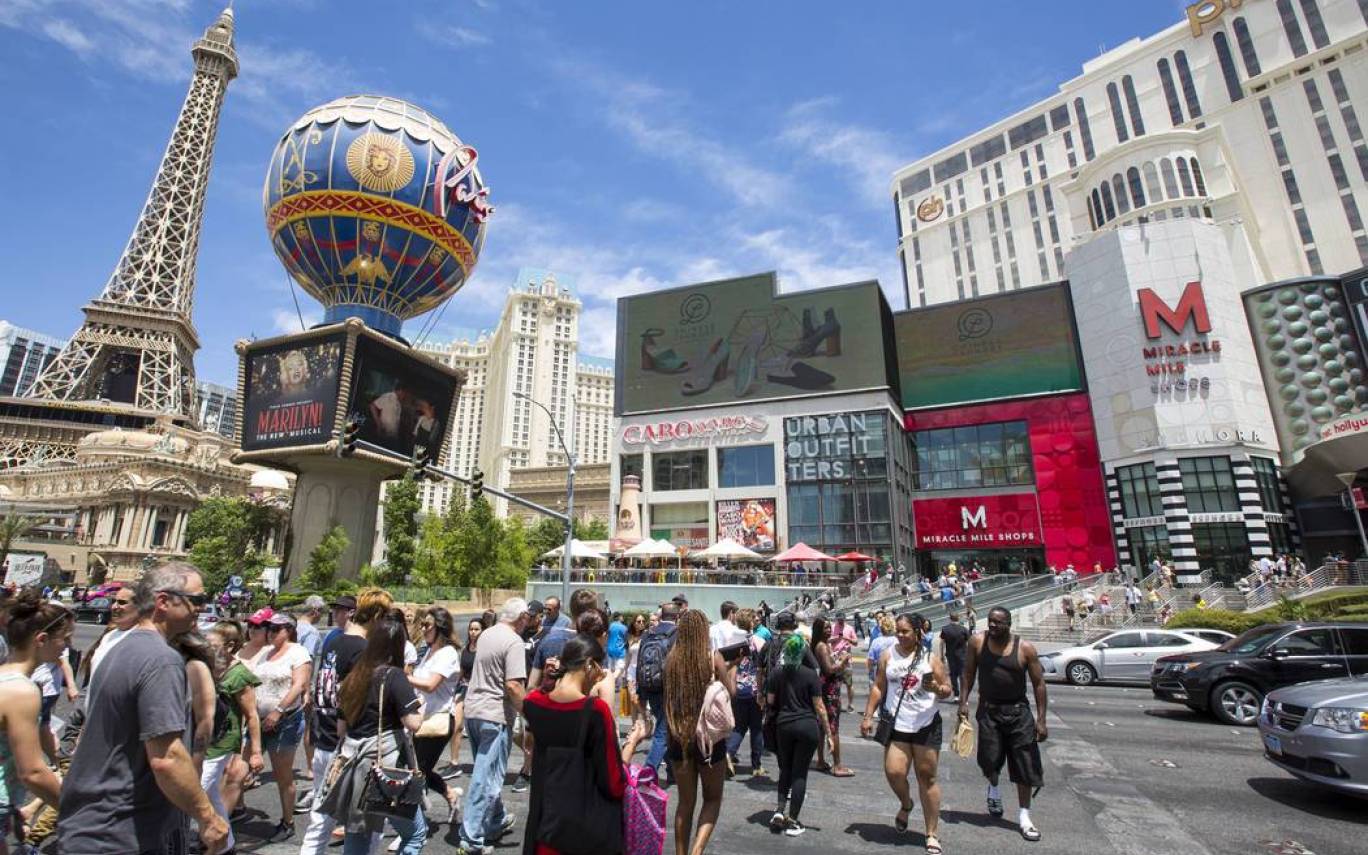 The statistics come in the Nevada Resort Association's (NRA) Fact Book, which is published every two years and assesses the state's tourism industry – which includes the gaming, hospitality, and leisure sectors. The review concludes that Silver State tourism was responsible for $40 billion in direct economic output, $11.7 billion indirectly, and $15.9 billion induced.
The comprehensive report – compiled by Nevada-based economic research firm Applied Analysis – found that tourism supported more than 450,000 jobs and $18.8 billion in wages.
In Nevada, more than one in every four employees is directly employed within the leisure and hospitality industry, the largest among any sector in the state," NRA Chair Jan Jones Blackhurst and President Virginia Valentine said in a statement.
The Fact Book additionally reveals that the "hotel-casino industry accounts for nearly 38 percent of total revenues within Nevada's General Fund."
The NRA is "the voice of the gaming and resort industry." Its members include every major Strip operator including MGM Resorts, Caesars Entertainment, Las Vegas Sands, and Wynn Resorts.
Being Direct
The Nevada tourism Fact Book offers 38 pages of in-depth statistics regarding the industry. Much of it has to deal with direct, indirect, and induced impacts.
According to PricewaterhouseCoopers, direct economic impact is the result of expenditures directly related to the industry being evaluated.
In gaming's case, the means all employees working at Nevada resorts, investments made by the casino operators and hoteliers, materials, supplies, entertainment, food and beverage, and much more (worth noting: the Fact Book does not include gaming equipment manufacturing).
Indirect refers to the economic impact stemming from vendors. For instance, a linen company that receives large orders from a Strip resort might need to hire additional personnel. The same for a subcontracted construction company.
Induced impact is the result of employees within the tourism industry and their purchasing of goods and services at the household level.
Successful Year
The NRA Fact Book compilation gives those involved in Silver State gaming much reason for optimism. Though the total economic impact was around $900 million less than the previous recap, casinos reported gross gaming revenue (GGR) of nearly $12 billion in 2018, the third-richest haul in state history.
The tourism industry accounted for 22.3 percent of all gross wages and benefits paid in Nevada, the most of any sector. Payrolls at hotel casinos totaled $7.5 billion, the highest in state history.
Employment continues to become more diverse, and unemployment has dropped from 13.5 percent in 2010, to 4.5 percent last year.
The expansion of sports betting into new states – made possible by the Supreme Court's May 2018 decision to strike down the longstanding federal ban – only helped Nevada grow such gambling revenue despite the state losing its monopoly. Sportsbooks won a record $281.6 million in the NRA 2018 fiscal year.
There's also $20.7 billion worth of tourism-related projects scheduled in the coming years. Resorts World Las Vegas ($7 billion), The Drew ($3 billion), Jackie Robinson Arena and Hotel ($2.7 billion), Las Vegas Raiders football stadium ($1.8 billion), and Las Vegas Convention Center expansion ($1.4 billion) are the $1 billion+ investments.