Nevada Sportsbooks Collect Record Handle in September, Casino Revenue Increases 3.3 Percent
Posted on: November 1, 2017, 03:00h.
Last updated on: November 1, 2017, 03:22h.
Nevada sportsbooks pulled in $558.4 million in wagers during September, the largest handle in state sports betting history. It tops the previous mark by $1 million, which was set in November of 2015.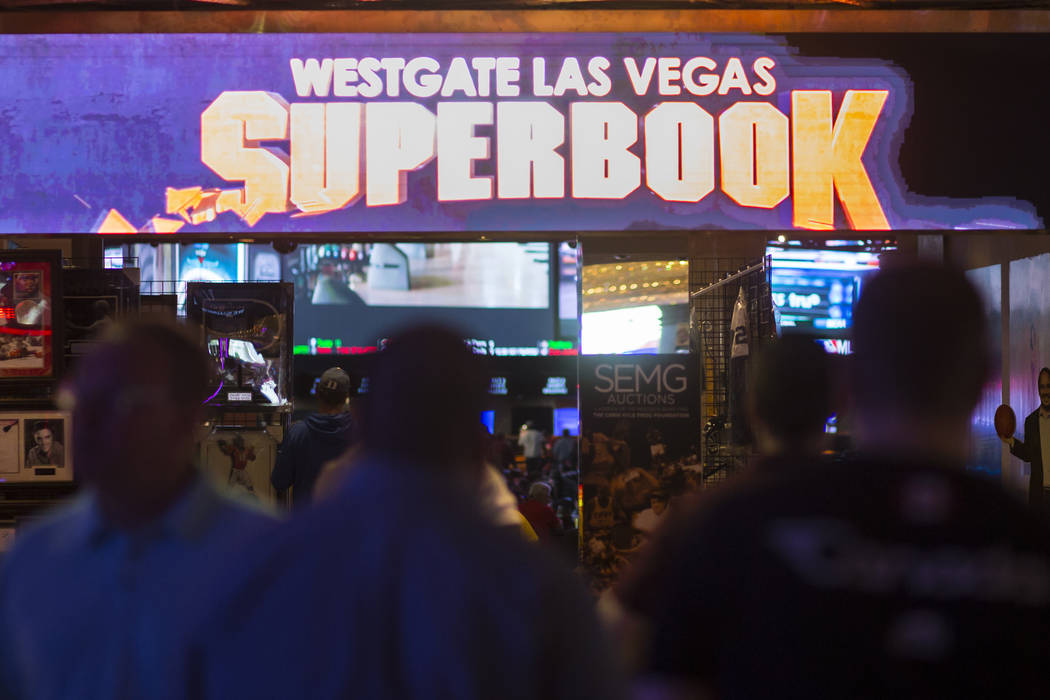 Oddsmakers performed well, keeping $44.4 million of the money, an increase of eight percent on the same month in 2016 and the fifth-best monthly win on record. The return of both college and NFL football fueled the betting activity, the sport accounting for $40.7 million of the overall handle.
September marks Nevada sportsbooks' 50th-straight monthly win, their last loss coming in July of 2013.
Statewide, casinos saw total gaming win increase 3.3 percent to $979.9 million. On the Las Vegas Strip, revenue was up almost five percent to $567.9 million.
Nevada casino revenue is up 3.5 percent over the last 12 months, including five percent in the third quarter of 2017.
Visitation Down
Despite the seemingly optimistic report from the state's Gaming Control Board, convention traffic in Las Vegas fell during the month by almost 25 percent, or 463,000 persons. That led to a 1.8 percent dip in citywide occupancy, with Las Vegas rooms being occupied 91.1 percent of the time in September. Arrivals at McCarran International Airport were flat at a marginal 0.4 percent gain.
September marks four straight months of visitor declines, and that might continue when October's figures are released.
While monthly casino revenue reports are often brushed aside as so many variables can dictate the bottom line, such as total number of weekends, holidays, and even weather, next month might be a tad different. Tourism experts have opined that the October 1 shooting will have little to no long-term impact on Las Vegas travel, but October's financial statement will reveal whether that's also true in the short term.
Conventions in the immediate weeks following the mass shooting went on as scheduled, but casinos are reporting a drop in Asian arrivals. That could hurt baccarat, the game of choice for many in that demographic. After slots, baccarat and blackjack are responsible for the largest share of casino revenue.
New Jersey Wants In
The US Supreme Court will hear New Jersey's legal challenge next month that the Professional and Amateur Sports Protection Act (PASPA) that prevents its Atlantic City casinos and state horse racetracks from offering sports betting is unlawful.
Governor Chris Christie and state politicians argue that the prohibition is unconstitutional, as it mandates states to enforce a law that the federal government doesn't fully embrace. New Jersey also contends that PASPA violates the Tenth Amendment.
Atlantic City has stabilized, but could certainly use a lifeline. Legalizing sports betting would be expected to increase traffic at casinos and racetracks, the latter an industry that is on life support.
Research conducted by Oxford Economics on behalf of the American Gaming Association found that legalized sports betting throughout the US would support 152,000 jobs, generate $26 billion in economic output, and over $5 billion in tax revenue.
At least 20 state attorneys general have signaled support for New Jersey and the repeal of PASPA.
Similar Guides On This Topic