Nevada Skill Gaming Bill Hailed As "Monumental Moment" For Gambling Industry
Posted on: May 15, 2015, 02:43h.
Last updated on: May 18, 2015, 09:29h.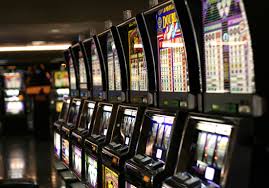 A new bill that could revolutionize the Nevada gambling industry by adding skill-gaming elements to slot machines has sailed through the State Assembly and now just needs a signature from Governor Sandoval to be passed into law.
Senate Bill 9, which was proposed by the Association of Gaming Equipment Manufacturers and has the overwhelming backing of the biggest slot machine companies operating in the state, would introduce arcade-game elements, hybrid games and other unique features and technologies to the casino floor.
The current problem with skill-gaming in casinos is that the gaming law states the payout odds must be the same for all players.
SB 9 would legalize variable payouts, essentially allowing a regular player to become proficient at the game and therefore have better odds to win.
Broader Appeal
"I believe we will look back on the passage of SB9 as a monumental moment for the gaming industry and its overall evolution," AGEM Executive Director Marcus Prater said.
It's hoped that the new style of games will appeal to a larger segment of the population, and especially to a new generation that eschews traditional casino games in favor of other forms of non-gambling-related entertainment, such as video gaming.
Under the new concept, players might play a slot machine with an 88 percent payback, for example, but a bonus round with a video skill game element could ramp the payouts up to 98 percent.
Bonus rounds might include a first-person shooter or a racing game.
Landslide Vote
"The slot floor will not transform overnight, but this will allow our industry to capitalize on radical new gaming concepts and technologies and give AGEM members the ability to unleash a new level of creativity for their casino customers," said Prater.
The bill was approved in the Senate by 20-0 last month, and by the Assembly this week with a 41-0 vote. Governor Sandoval is believed to be a supporter of the bill and it is widely expected to become law.
New Jersey is also looking to experiment with the concept of variable payouts. The New Jersey Division of Gaming Enforcement (DGE) recently announced it would be accepting submissions for skill-based and social games from developers and is eager to establish a regulatory framework that will enable such games to be incorporated into online and land-based operations in the state.