Nevada Hotel Tax Revenue to Exceed Pre-Pandemic Levels in 2023
Posted on: February 22, 2023, 03:49h.
Last updated on: February 22, 2023, 04:28h.
The domestic hotel industry is forecast to easily surpass pre-coronavirus pandemic tax revenue levels this year, potentially representing good news for Nevada state coffers and employment numbers.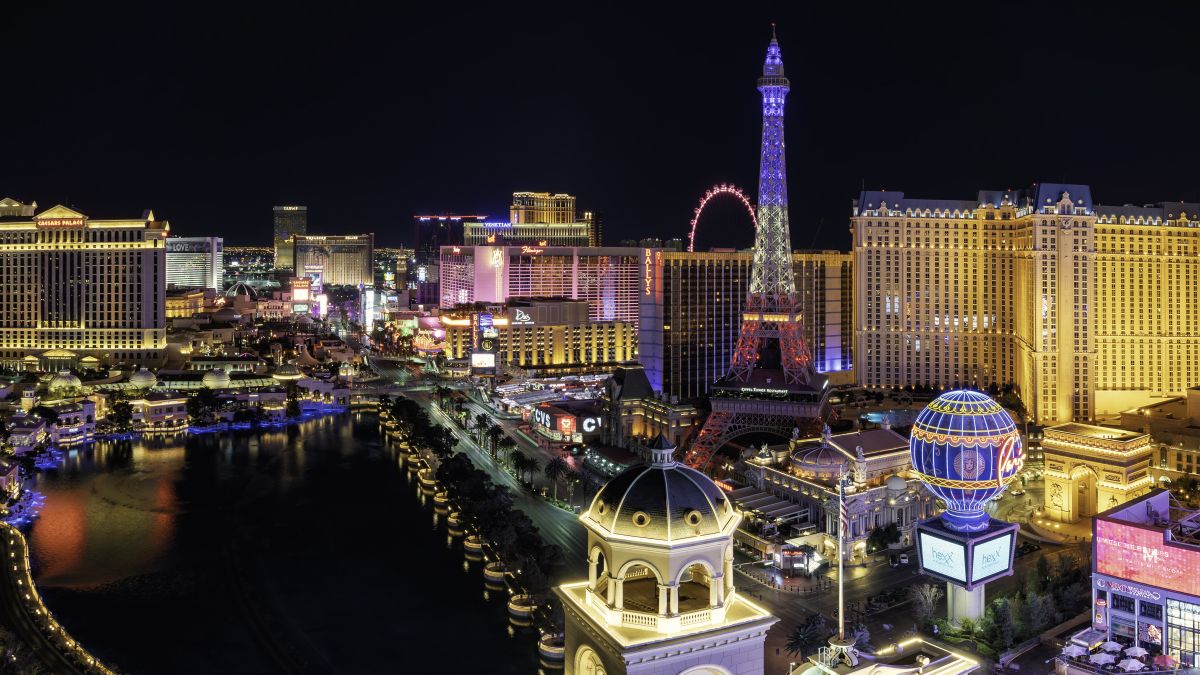 In a new report, the American Hotel & Lodging Association (AHLA) and Oxford Economics forecast state and local tax revenue attributable to hotels of $46.71 billion this year, well ahead of $41.11 billion generated in 2019 — the last year before COVID-19.
Nevada is expected to experience a 12.3% jump to $3.01 billion this year from $2.68 billion in 2019, according to the report. That's good for the seventh-best percentage increase among the 50 states. Florida is slated to see the biggest jump at 23.5%.
Hotels are integral contributors to communities across the country, generating tens of billions of dollars in state and local tax revenue," noted the AHLA. "The dramatic decline in travel demand in 2020 had a chilling effect on the hotel industry, leading to a loss of $13.2 billion in annual state and local tax revenue. But as hotels progress toward recovery, the communities where they operate are being lifted as well. In 2023, U.S. hotels are expected to generate $46.7 billion in state and local taxes."
State and local tax revenue from hotels will exceed pre-pandemic levels this year in all 50 states while Washington, DC is forecast to endure a modest decline.
Nevada Hotel Occupancy Still Off Pre-Pandemic Highs
One area where Nevada hotels have work to do is getting occupancy percentages back to 2019 levels. That year, average occupancy at Nevada lodging venues was 69.9%, but that's forecast to dip to 64.6% in 2023.
When accounting for recent commentary on earnings calls from operators such as Caesars Entertainment (NASDAQ: CZR) and MGM Resorts International (NYSE: MGM), it's not a stretch to assume Nevada markets excluding Las Vegas are behind some of that tepid occupancy forecast.
Data confirm as much, as Reno-Lake Tahoe's 2022 occupancy rates indicate room for improvement even though that market was adept at casino hotel tax collection in fiscal 2022. The addition of new casino resorts and enhancements to existing venues could set the stage for better-than-expected occupancy as 2023 unfolds.
According to the AHLA, just seven states will see 2023 occupancy rates top 2019 levels. Those are Alaska, Arkansas, Maine, Montana, New Hampshire, South Dakota, and Vermont.
Nevada Hotel Employment Has Room to Improve
In Nevada, gaming is the largest private sector source of jobs, and MGM is the state's biggest non-government employer, confirming the importance of gaming, leisure, and hospitality to the state's economy.
There's room for improvement on the state's hotel employment front, as the AHLA forecasts direct hotel jobs in Nevada this year will be 14.4% below 2019 levels.
"In one year, the hotel industry lost more than 682,000 direct employees as the pandemic slashed employment levels from nearly 2.4 million in 2019 to almost 1.7 million in 2020. In the years since, the industry's annual employment number has been inching higher, but still has not recovered. In 2022, US hotels directly employed nearly 2 million people — more than 400,000 fewer than in 2019. In the year ahead, hotel workforce levels are expected to improve further but not fully recover," concluded the trade association.