Michigan Online Gambling Bill Clears Senate Committee But a Third of Tribes are Opposed
Posted on: March 9, 2017, 03:00h.
Last updated on: March 9, 2017, 12:12h.
Michigan's online gambling bill was approved 7-1 to at a hearing of the Senate Regulatory Reform Committee on Wednesday and will proceed to the Senate floor.
This should come as little surprise, however, since six of the committee's nine members co-sponsored the bill.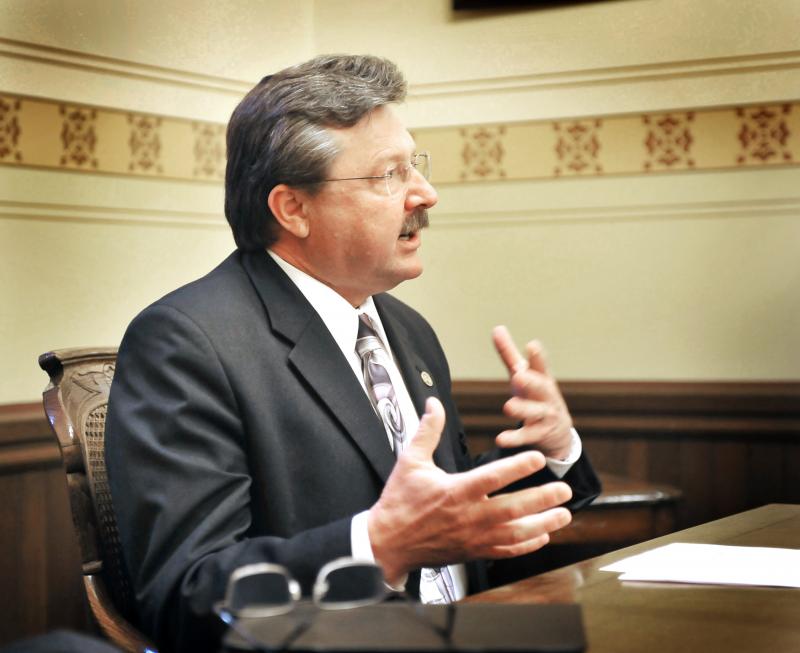 Wednesday's hearing was populated with many of the witnesses who had testified at the Pennsylvania hearing of the previous day, including the same people from Amaya, the Poker Players Alliance, the Inovation Group and the Coalition to Stop Internet Gambling.
But the absence of any of the potential stakeholders in a future Michigan market was conspicuous, most notably the state's 12 tribal operators, whose support for the legislation would seem to be crucial to its success.
Stakeholders Say "Meh"
Four of the gaming tribes expressed outright opposition to the bill in an official notice to the committee, while others expressed neutral positions. The state's three commercial gaming operators, MGM, Detroit Entertainment and Greektown Casino, also expressed neutral positions.
Senator Senator Mike Kowall's (R-15th) legislation would permit only commercial casino operators and federally recognized tribes already conducting gaming operations to apply for licenses.
But the problem is, that the Indian Gaming Regulation Act 1988 prohibits states from taxing tribes on their gambling operations, beyond regulation costs.
But taxation is the Kowall bill's raison d'être, which means that in order to participate (and be taxed) in an online gambling market, the tribes would essentially be giving up their hard-won sovereign tax immunity and become commercial gaming enterprises.
Taxations for the Nations
The tribes who refuse to do this will likely claim that, by legalizing online gambling, Michigan has voided its compact with them, which could allow them to withhold their revenue-share payments to the state and perhaps even to offer tax-free online gambling from within their reservations.    
Many believe that the attempt to marry tribal and commercial gaming in one piece of legislation is too ambitious and is likely to leave Michigan with a massive legal headache.
Even the lobbyist from the Coalition to Stop Internet Gambling, Bill Jackson, was talking sense when he said: "This legislation is rife with problems on a legal front and is not ready to become law."
The bill, as it stands, would tax commercial operators at an industry-friendly 10 percent. It suggests tribal operators would agree a "revenue-sharing" deal of 10 percent, too, which is to all intents and purposes a tax, and probably a violation of IGRA.
Kowall's bill may have received a ringing endorsement from the committee on which he sits this week, but the verdict from stakeholders was underwhelming to say the least. Michigan's lawmakers still have a lot to do before its online gambling bill has any hope of becoming law.