Mega Millions Nears $1B, Jackpot Evades Players for 23rd Consecutive Drawing
Posted on: January 4, 2023, 08:51h.
Last updated on: January 4, 2023, 12:57h.
Mega Millions and Powerball, the leading lottery products in the US, routinely change lives. Someone in the coming days or weeks will get to experience that incredible luck first-hand with a massive prize that is currently almost $1 billion.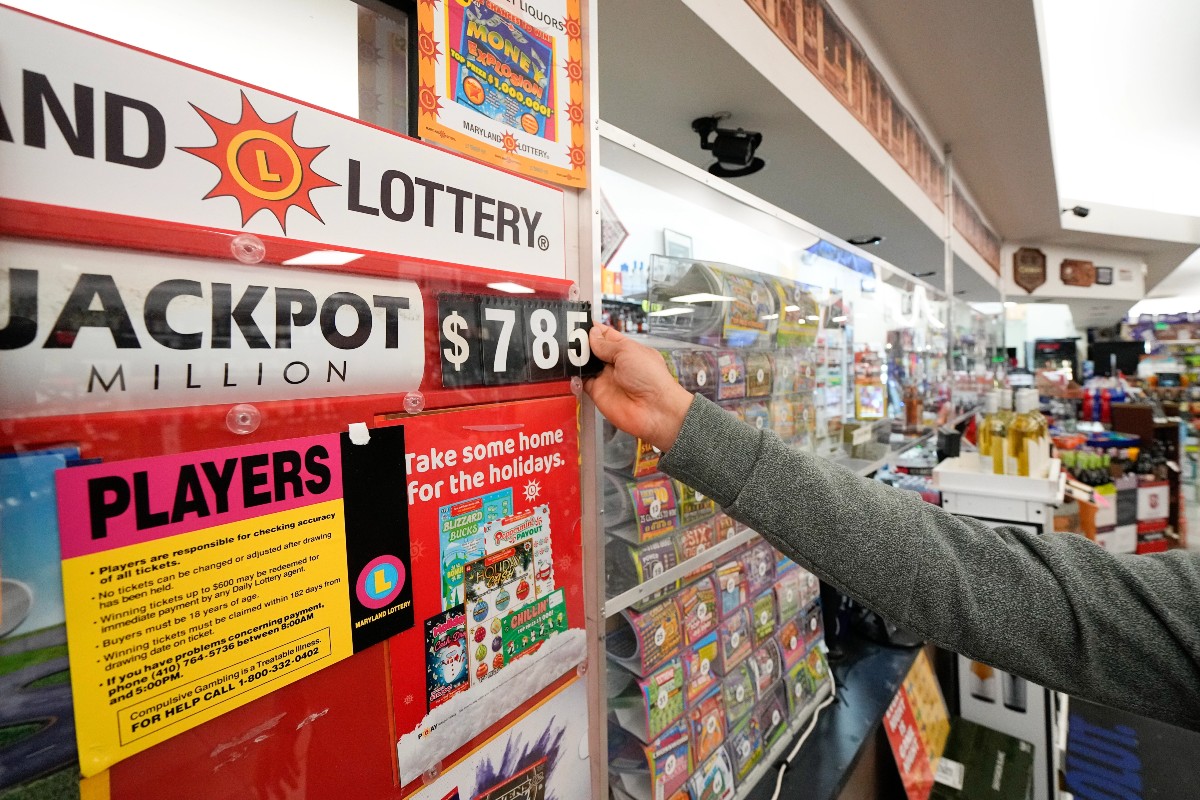 The Mega Millions jackpot dodged players on Tuesday night for the 23rd consecutive drawing. No ticket matched the winning numbers of 25-29-33-41-44 and the gold Mega Ball 18.
The jackpot rolls over for the Friday Mega Millions drawing. Lottery officials say the estimated prize for the January 6 drawing is $940 million, with a one-time cash value of $483.5 million.
The cash sum represents the rolled-over value of the tickets sold during the jackpot's winless streak. Of each $2 ticket sold, about 75 cents goes toward funding the jackpot. Roughly 90 cents goes to state lotteries to administer the game and retailer commissions, and the remaining 35 cents funds non-jackpot prizes.
Unforgettable Lottery Year
2022 was a banner year for the lottery industry. For the first time, two jackpots worth more than $1 billion were hit in the same year.
A record $2.04 billion Powerball prize was won in November by a ticket sold in California. The all-time largest lottery prize in US history came less than four months after Mega Millions delivered a $1.337 billion payout to a lucky player in Illinois.
The Mega Millions jackpot won in Illinois was redeemed by two players who upheld their handshake agreement to split the prize should they win. The Powerball win hasn't yet been redeemed. Lottery winners in California have 180 days from the winning draw date to collect their prize.
At $940 million ($483.5 million cash), Friday's Mega Millions drawing ranks fifth on the game's all-time jackpot list. Mega Millions traces its roots back to 1996, when the game launched as "The Big Game" and the gold Mega Ball was called the "Big Money Ball."
Mega Millions was briefly known as "The Big Game Mega Millions" before adopting its current brand in 2002.
In more than 20 years since the game began in 2002, there have been just three larger jackpots than Friday's estimated prize," a Mega Millions statement read.
Mega Millions' largest jackpot was a $1.537 billion prize hit in October 2018 by a player in South Carolina. Along with last year's $1.337 billion win, Mega Millions' other 10-digit jackpot was hit in January 2021, when a Michigan ticket won a $1.050 billion prize.
Lottery Hysteria
The holidays are over and the new year is here, which means many are setting goals for 2023. Financial-based ambitions are common at this time of the year, and that could keep interest high in the nation's two leading lottery products.
Mega Millions has experienced robust play over the past week. The jackpot ballooned by $120 million between the game's December 27 and December 30 drawings. Sales remained strong between the Friday and Tuesday drawings, with the jackpot increasing by $100 million for Tuesday night's drawing.
At $940 million, the cash payout of approximately $483.5 million would be reduced to $304.6 million after federal taxes. The haul would then be subject to a state tax, except in California, Delaware, Florida, New Hampshire, South Dakota, Tennessee, Texas, Washington, and Wyoming. Those states don't classify lottery winnings as personal income, and therefore don't subject such winnings to tax.
Most Read