Maryland Sports Betting Regulatory Bills Signed by Gov. Wes Moore
Posted on: May 18, 2023, 08:36h.
Last updated on: May 19, 2023, 01:26h.
Three Maryland sports betting bills have been signed into law by Gov. Wes Moore (D) that will adjust certain regulatory conditions of the state's most recently expanded sector of its gaming industry.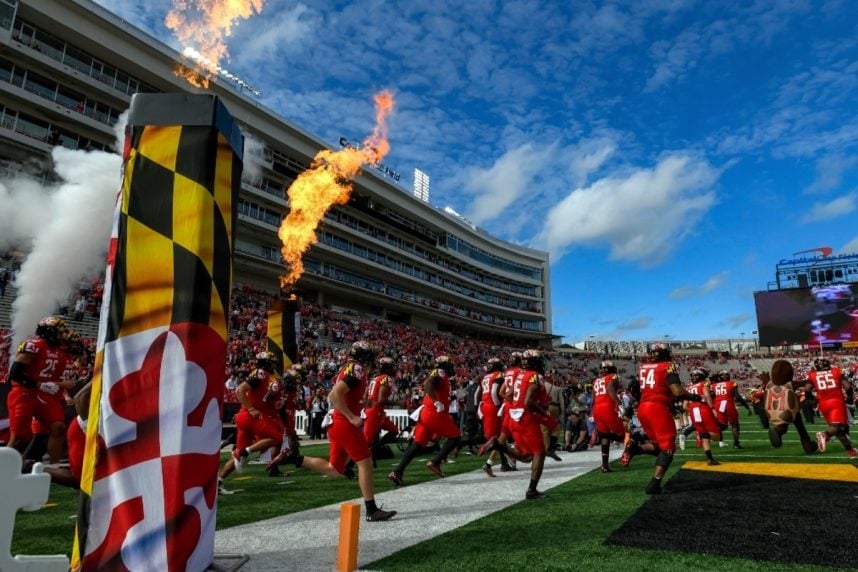 Maryland sports betting began at the state's brick-and-mortar casinos in December 2021. Online sportsbooks commenced operation this past November.
Through April, Marylanders in 2023 have wagered more than $1.5 billion on sports and lost nearly $94 million to the oddsmakers. The state's tax share is over $14 million, which will primarily fund public education.
Maryland has quickly become one of the US's top 10 sports betting states. State lawmakers, seeking to ensure that regulatory officials keep close tabs on the expanded gaming, passed a trio of bills designed to strengthen consumer protections surrounding sports gambling.
Influencers, Content Creators in Focus
One of the Maryland sports betting regulatory statutes signed by Moore this week was Senate Bill 621. Introduced and co-sponsored by state Sens. Craig Zucker (D-Montgomery) and Shelly Hettleman (D-Baltimore), the bill requires that the Maryland Lottery and Gaming Control Commission (MLGCC) contract independent evaluators assess the content that social media influencers and so-called sports betting "experts" produce on behalf of the state's licensed retail and online sportsbooks.
The MLGCC is to approve independent contractors, who will be banned from personally participating in the state's legal sports betting industry, to regularly evaluate the content directed at sports bettors in Maryland.
A "content partner" is any individual or entity that creates sports wagering content for a sportsbook licensee through contracted work, affiliation, or other partnerships. A hypothetical example would be a company like DraftKings hiring actor John Stamos to film and share a video message to his Twitter followers suggesting why he uses the online sportsbook in Maryland.
To qualify as an assessor, an independent contractor must present the MLGCC with an audit process for evaluating such sports betting content constructed by a licensed, certified public accountant.
Independent evaluators may not hold any direct or indirect financial stake in any of Maryland's sportsbook licensees, including stock. SB 621 mandates that a condition of a sportsbook remaining suitable to continue ownership of a wagering license is annually contracting with one of the MLGCC's approved evaluators to assess the sportsbook's partnered content and present those findings to the state regulatory office.
College Partnerships Dissolved
The two other Maryland sports betting regulatory measures Moore signed this week deal with partnerships between universities and sportsbooks.
Senate Bill 620 abolishes a college's right to profit from partnerships with sportsbooks. House Bill 802, a similar legislation, prohibits schools and other educational institutions from aligning with sportsbooks with a revenue-share component.
Marketing deals involving sportsbooks and colleges have recently come under scrutiny nationwide. Lawmakers and gaming regulators in several states have passed, or are considering passing, laws requiring sportsbooks and public universities to keep their distance and refrain from revenue-sharing affiliations.