March Madness Kicks Off for Major College Basketball Teams, Conference Tourneys Offer Last Chances
Posted on: March 13, 2019, 06:40h.
Last updated on: March 13, 2019, 06:44h.
Across the country, the first act of March Madness is winding down as the nation's top conferences have begun their league tournaments.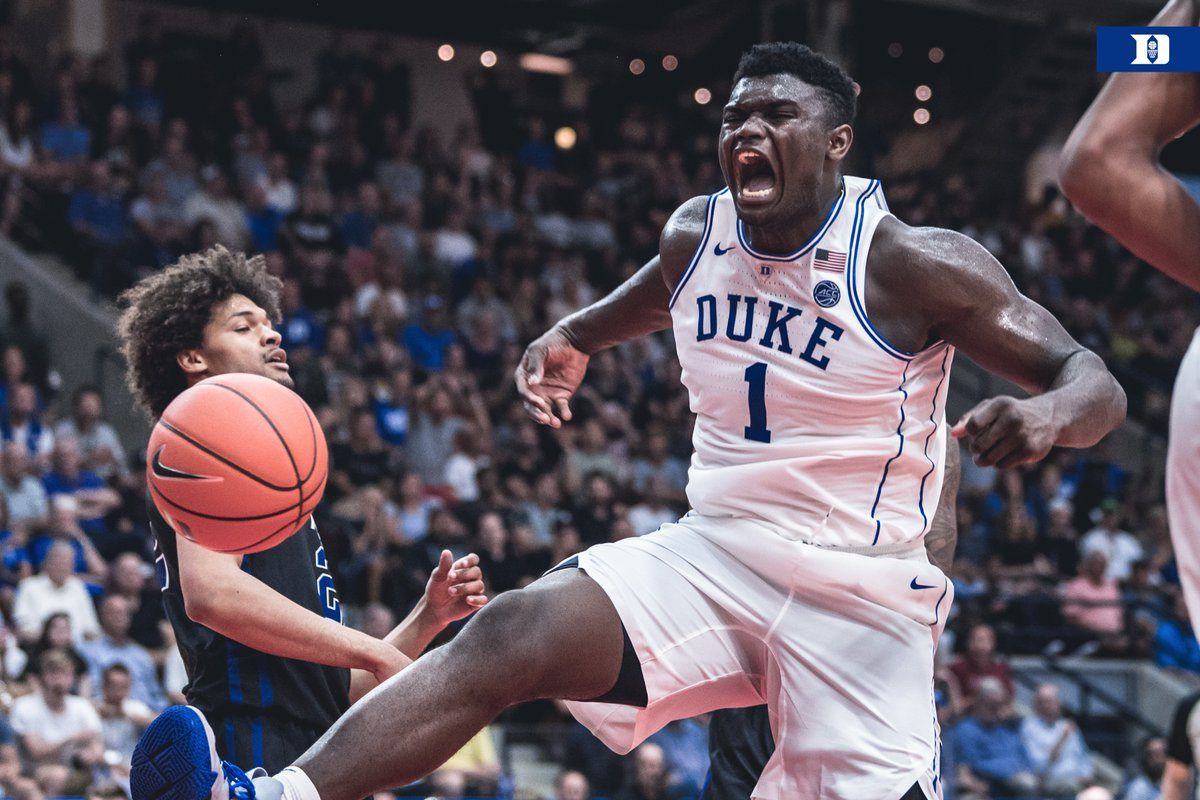 While the NCAA Tournament field won't officially be announced until Sunday evening, most of the schools know where they stand when it comes to whether or not their name will be called. However, some bracketologists estimate there could be at least five spots available and about a dozen teams under consideration by the NCAA.
Those teams can either enhance their chances by making a deep run in their conference's tournament, or they can erase any doubt by winning it and earning their league's automatic bid.
Duke Gets Key Piece Back for Title Run
Most of the attention will be paid on seven major conferences, whose teams will make up the majority of the field for next week's tournament. The biggest storyline will be the return of arguably college basketball's top player, Zion Williamson.
Duke is expected to have the freshman forward back in the lineup when the Blue Devils start play in the Atlantic Coast Conference tournament in Charlotte on Thursday. Williamson suffered a left knee sprain and missed the past three weeks. The 26-5 Blue Devils went 3-3 without Williamson, their second-leading scorer who averaged 21.6 points per game.
Coach Mike Krzyzewski said his team has played well without their 6-foot-7, 285-pound forward, but they need to be more consistent. If Williamson comes back in shape, then the coach likes their chances.
"Just the fact that we can hit a reset button. If Zion's healthy and whatever, we'll have a chance," he said.
Despite faltering down the stretch, Duke is still the heavy favorite to win the national title, thanks to Williamson's return. The Blue Devils have odds of +240 at FanDuel's New Jersey sportsbook, and they have 9-4 odds on Sportsbook.ag. This weekend, Caesars Palace has them as the 3-2 co-favorite with Virginia and North Carolina to win the ACC tourney.
Other Tourneys to Be Hotly Competitive
Oddsmakers expect a few other conference tournaments to be tight affairs. In the Southeastern Conference tournament, Tennessee is the 7-4 favorite over 2-1 Kentucky, according to Caesars. At FanDuel, Tennessee is +155, compared to Kentucky's +180.
If either Kentucky or Tennessee wins, they will likely find themselves earning a top seed in the NCAA Tournament.
I want to see our league do well," Tennessee coach Rick Barnes said earlier this week. "I still don't think our league gets the respect that it deserves … it's hard for me to imagine there's one better, to be quite honest with you. I'd be disappointed if somebody in our league didn't come out with a No. 1 seed."
Caesars and FanDuel disagree on the favorite for the Big East tournament. Villanova is the 2-1 selection at Caesars, while FanDuel ranks Marquette as the +180 top selection.
Michigan State, Michigan, and Purdue are the top choices to win the Big Ten, as FanDuel is offering Michigan State +170, while Michigan and Purdue are at +270 and +350, respectively. In the American Athletic Conference, Houston has 7-5 odds at Caesars, with Cincinnati at 5-2 and Central Florida at 4-1.
In the Big 12, Texas Tech is the favorite to win, with odds of +155 at FanDuel and 3/2 at Caesars, and in the Pac-12, Washington is the 5-2 favorite.