Malta Daily Fantasy Sports License Coming Soon
Posted on: August 31, 2016, 03:00h.
Last updated on: August 31, 2016, 03:45h.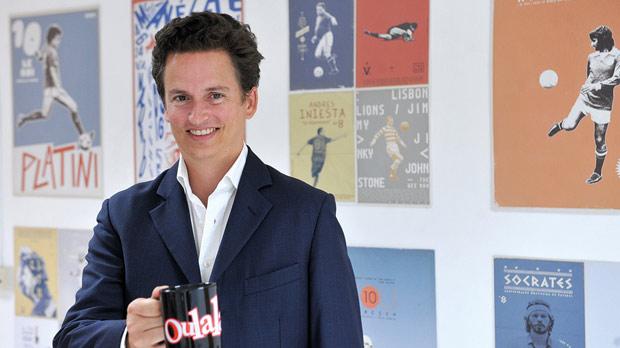 A Malta daily fantasy sports (DFS) license will soon be offered through the island country's Gaming Authority that classifies the online contests as skill-based competition and not games of chance.
At present, DFS networks like DraftKings and FanDuel need to obtain standard internet gambling permits to commence operations in markets with regulated online gaming. Since DFS websites aren't traditional online casinos or sportsbooks, the Malta Gaming Authority (MGA) is taking action to create a new license classification.
In 2004, Malta became the first EU member to regulate online gaming. The gaming-friendly nation's reasoning behind the DFS certificate is that it does not feel daily fantasy games constitute gambling.
"Such an activity should be differentiated from games of chance in terms of licensing and regulation," the MGA said in a statement. "This relates specifically to fantasy sports where players choose virtual representations of real-life athletes . . . and where the outcome is determined predominantly by skill and knowledge rather than by chance."
Fantasy sports operators can now complete an application on the MGA website, though it's worth noting that the Authority won't formally recognize the companies until after a grace period. Should the grace period conclude without objection, Malta will amend its federal "Lotteries and Other Games Act" that was first passed in 2001.
Little Help From My Friends
In the US, the two predominant DFS companies, DraftKings and FanDuel, are actively working with state lawmakers to advance legislation to authorize daily fantasy games. The same is true overseas in Europe.
Oulala.com is a fantasy sports site based in Malta but licensed by the UK Gambling Commission. The domain offers DFS contests on European football.
Oulala has been working with its home country to develop the innovate license for its emerging industry. The company celebrated the MGA news.
"Malta being the first major European country to offer a skill game license means it will attract the attention of the entire European DFS market and place itself firmly at the forefront of the DFS revolution," Oulala CEO Valery Bollier said. "A very exciting moment for out industry and for Malta."
What Say You, US?
The Unlawful Internet Gambling Enforcement Act of 2006 (UIGEA) banned online payment processors from facilitating transactions for customers that related to internet betting. The one exemption was fantasy sports, an immunity that has become one of the most controversial topics in American gambling today.
Former US Rep. Jim Leach (R-Iowa) authored UIGEA and says he never intended the exemption to be utilized as it is by DFS companies. "It is sheer chutzpah for a fantasy sports company to cite the law as a legal basis for existing," Leech told the Associated Press in 2015.
But the law is the law, and right now it appears there is little holding individual states back from offering DFS licenses.
A total of 12 states formally allow daily fantasy sports.
Colorado, Indiana, Kansas, Maryland, Massachusetts, Mississippi, Missouri, New York, Rhode Island, Tennessee, West Virginia, and Virginia have all either enacted legislation or issued legal stances in support of DFS.
But the market will remain murky elsewhere across America unless Congress decides to intervene.
Malta's government worked together to pass sensible DFS oversight. The US could do the same, but no one is likely taking that bet.