Activist Investor Litt Calls Gaming and Leisure Properties Meeting "Productive," Sees Big Upside Potential
Posted on: January 13, 2020, 02:15h.
Last updated on: March 22, 2023, 10:15h.
In a tweet Monday, Land & Buildings Investment Management founder and Chief Investment Officer (CIO) Jonathan Litt dubbed a meeting held last week with Gaming and Leisure Properties, Inc. (NASDAQ:GLPI) "productive," and appears enthusiastic about management's approach to creating value at the real estate company.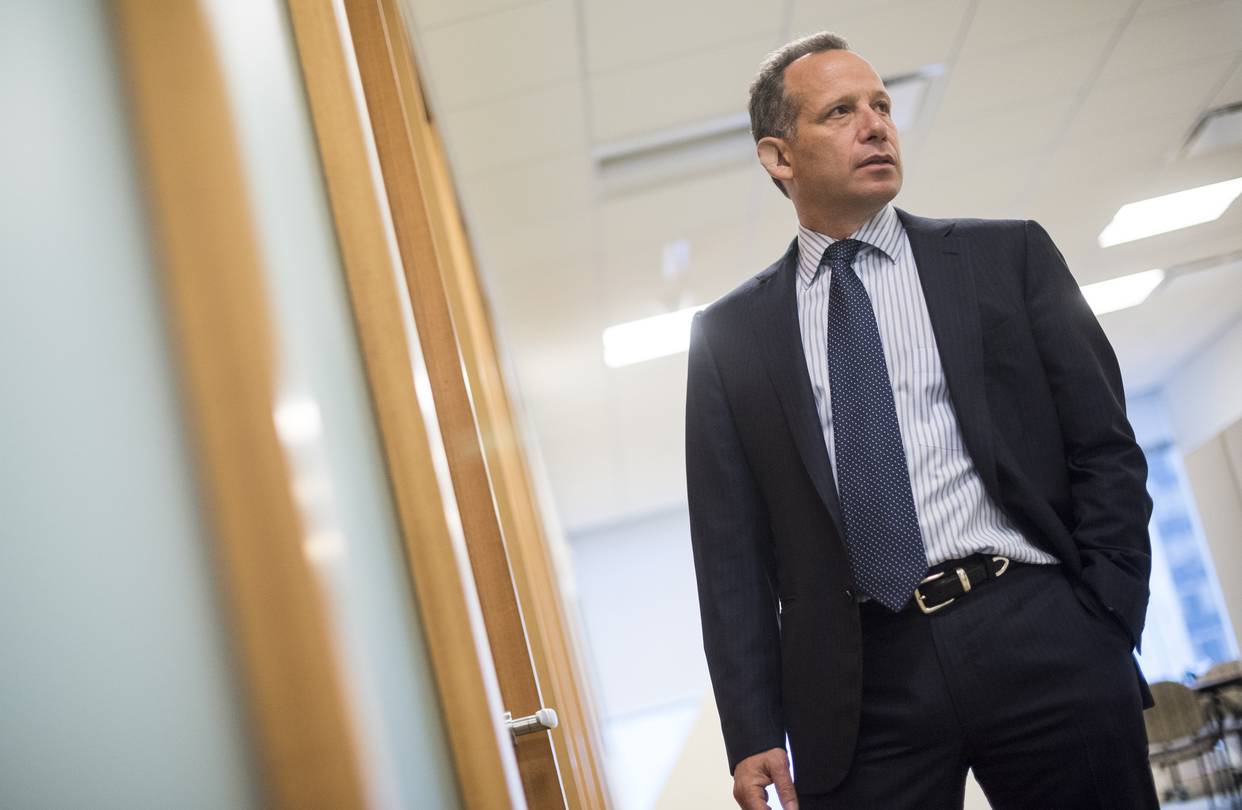 Litt's Land & Buildings recently took a position in the gaming real estate investment trust (REIT) with the idea of pushing GLP to combine with rival Vici Properties (NYSE:VICI). As Casino.org reported last month, L&B's GLP position is "significant" and is the firm's largest equity stake.
Had productive meeting with $GLPI management last week, they communicated a no-nonsense practical approach to maximizing value – time will tell," said Litt in a Monday tweet.
Since Dec. 19, the day it was revealed that L&B had taken a position in GLP, the stock is up about 4.6 percent, while Vici is modestly higher. Shares of GLP, the original gaming REIT, added about 1% today, indicating Litt's Twitter comments may have had some positive impact.
Cloak And Dagger
Since Litt initially floated the idea of creating a gaming real estate behemoth, Vici hasn't commented publicly on whether or not it's considering a buyout or combination with any of its competitors.
The activist investors coy in his tweet today, taking a more delicate approach than his Dec. 19 Twitter remarks where he overtly floated the idea of GLP and Vici heading to the altar.
"Substantial upside can be unlocked through improvements as going concern or through strategic options. L&B is a shareholder of GLPI," added the investor.
The investor did not elaborate on what those improvements or strategic options might be, but "strategic options" is often viewed as Wall Street jargon for considering a sale. "Improvements," though not explicitly identified by Litt, would seem to imply that the investor believes GLP can be successful on its own and unlock value for shareholders without a buyer if the proper adjustments are made.
A Plausible Combination
Based solely on market value, Vici, at $11.69 billion, buying the $9.41 billion GLP isn't a far-fetched idea. But there would be a significant amount of liabilities involved. While GLP has been working to reduce its obligations, it forecast $6.31 billion in liabilities for the end of 2019 when it reported third-quarter earnings last October.
A company's market capitalization (plus a premium) and its debt load, known as its enterprise value, is what acquirers typically dole out for targets.
That could be a tough pill to swallow for Vici. But analysts like the idea of the two REITs coming together, as it would create substantial scale. Based on current property counts, GLP and Vici combine to own the real estate assets of approximately 70 domestic gaming properties.
That number could increase over the near-term, as Caesars Entertainment, Eldorado Resorts, and Penn National Gaming – the three primary tenants of the aforementioned REITs – have been rumored to be sellers of assets in 2020.