Daily Fantasy Sports is Online Gaming, Massachusetts State Panel Rules
Posted on: August 1, 2017, 12:00h.
Last updated on: August 1, 2017, 12:33h.
Daily fantasy sports (DFS) should be classified as online gaming in Massachusetts, a state panel overseeing the implementation of the internet contests recommended Monday.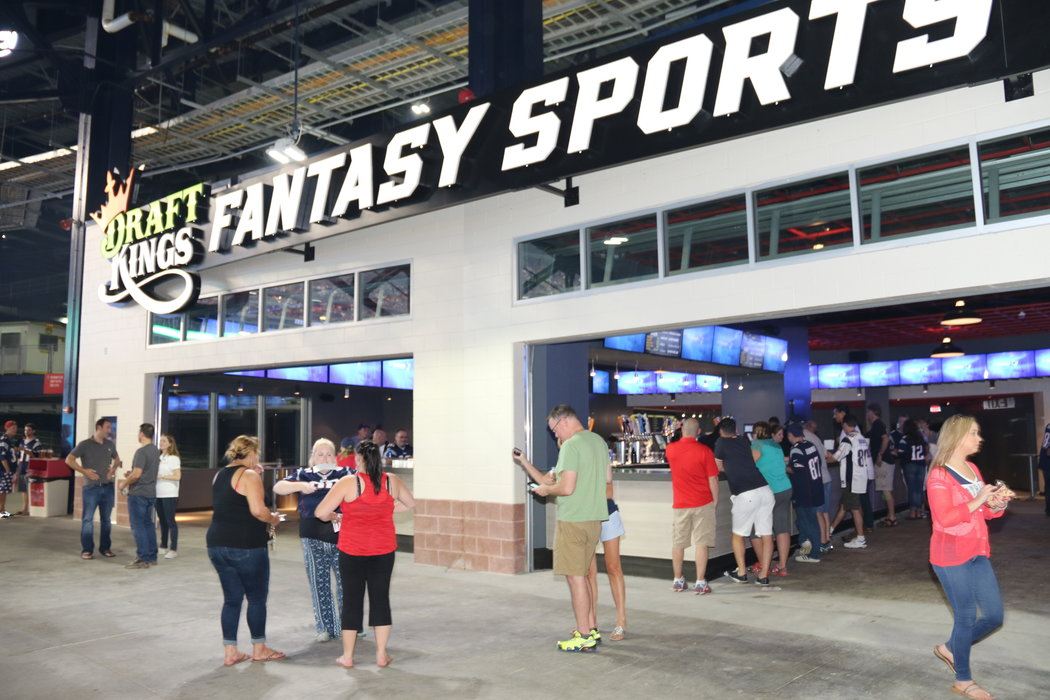 Should the legislature take that advice, operators like DraftKings and FanDuel say they might be forced to abandon the state due to excessive tax rates and licensing fees.
The Massachusetts Special Commission on Online Gaming, Fantasy Sports Gaming, and Daily Fantasy Sports voted 5-3 to officially deem DFS as a form of internet gambling. Though operators argue the outcome of their contests are predominantly based on skill over luck, the panel ruled that anytime someone is playing a game for money, it constitutes gambling.
DraftKings, headquartered in Boston, panned the judgement.
"The commission's actions, as we and our partners in the fantasy sports industry pointed out time and time again, could restrain our company's ability to thrive and create jobs here in Massachusetts," DraftKings Director of Public Affairs James Chisholm said in a press release.
State Rep. Mark Cusack (D-Braintree), one of the three dissenting votes on the panel, added, "If we're willing to do this to one of our homegrown companies, why would anyone want to come here?"
How We Got Here
Massachusetts Attorney General Maura Healey imposed consumer protections on DFS in March of 2016. She called for players to be 21 or over, mandated that operators segregate players' funds from companies' operating accounts, and required platforms to offer beginner-only games. She placed no tax on revenue, nor charged fees to license sites.
The Legislature later passed a DFS bill that was signed by Governor Charlie Baker in accordance with Healey's regulations. But the legislation called for the creation of the special commission that would review DFS and report its own independent findings back to the General Court by August 1, 2017.
The decree said the commission shall review all aspects of online gaming and DFS including "economic development, consumer protection, taxation, legal and regulatory structures," and more.
Multiple Concerns
The Legislature is expected to soon begin drafting a new daily fantasy sports law that will replace the current one, which expires at the end of July 2018.
Massachusetts designating DFS as online gambling prevents a slew of problems for the industry.
First and foremost is that internet gambling is technically still prohibited in Massachusetts, so when the fantasy sports law terminates next summer, operators will have no legal ground to stand on. That, of course, will be covered in the forthcoming legislation.
Being labeled a gambling business might also force DFS platforms to acquire costly licenses, and fall under similar tax rates that the state imposes on casinos.
MGM Springfield and Wynn Boston Harbor, the state's forthcoming mega-resorts, will deliver 25 percent of their gross gaming revenue to the Commonwealth. They additionally each paid $85 million for their licenses.
Plainridge Park Casino, a slots parlor, paid a $25 million licensing fee, but is taxed at 49 percent.
DFS licenses will cost presumably much less, perhaps under $100,000, as is the case in other jurisdictions where the contests are regulated.
Indiana, a comparable state to Massachusetts in terms of population, charges $50,000 per DFS permit and doesn't impose a gross revenue tax.