Macau's Chief Regulator Pulls Out of G2E Asia as Expo Investigated for 'Promoting Illegal Online Gambling'
Posted on: May 22, 2019, 08:01h.
Last updated on: May 22, 2019, 08:39h.
Macau's top regulator Paulo Martins Chan will not be making a keynote speech at gaming expo G2E Asia as expected, but he may be investigating it, the Macau News Agency (MNA) reports.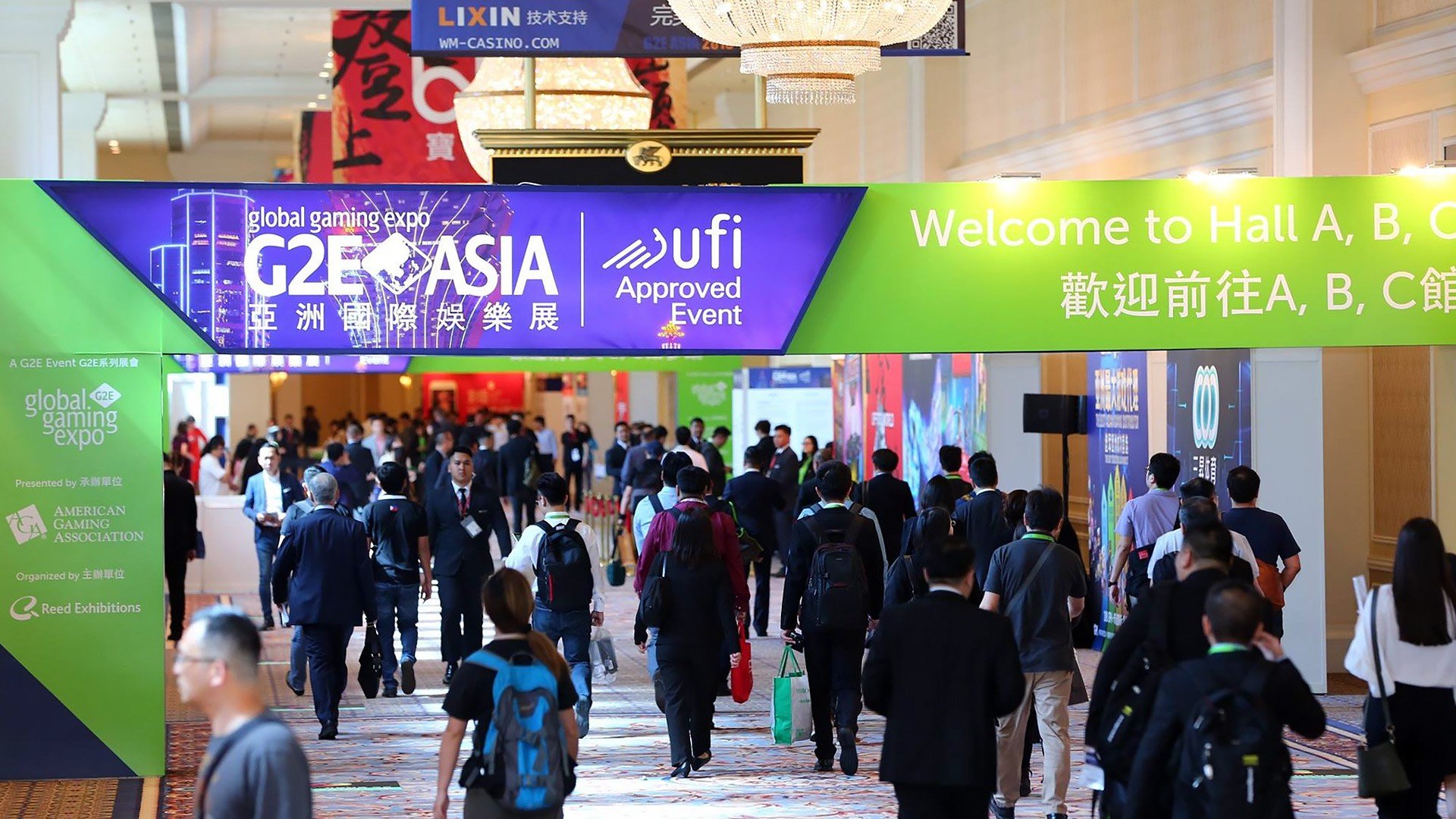 Chan, who heads Macau's Gaming and Inspection Coordination Bureau (DICJ), was scheduled to give a talk at the opening ceremony at The Venetian Macao on Tuesday, right after SJM Holdings Executive Director Daisy Ho kicked off proceedings.
But Chan was a no-show. When contacted, the DICJ informed MNA that he had pulled out after reports made by "certain associations and the public" that certain exhibitors were suspected of "using the Macau exhibition to promote illegal online gaming."
Instead of participating, DICJ will be sending agents to investigate exhibitors and conduct frequent inspections, while distributing "illegal online gaming leaflets to the exhibitors to remind them about the laws of Macau."
"The DICJ believes that before a detailed investigation on the matter is completed to dispel the doubts of the public, it will be more proper for the Bureau not to attend activities held by the respective exhibition organizer," it continued.
Crypto Not Authorized for Gambling
The three-day event — now in its 13th year — is organized jointly by Reed Exhibitions and the American Gaming Association and boasts many of the top casino equipment suppliers to the Asia-Pacific casino industry.
But eyebrows were raised in January when Reed announced it had partnered with Hong Kong-based blockchain company Blockchain Labs to help organize a new segment for the expo, to be known as Financial Technology Asia.
The segment intends to connect "financial professionals from casinos and gaming platforms with new blockchain, cloud, cybersecurity and payment technology solutions," despite the fact that cryptocurrency is not currently regulated in Macau nor is it authorized for gaming activities.
On Wednesday a panel talk entitled Blockchain & Gaming was held at G2E's financial technology forum.
Digital Junkets
Last year, the Monetary Authority of Macau (AMCM) warned the public about the possibility of "fraud and criminal activities" in relation to cryptocurrency investment.
Various Macau companies have explored the idea of using blockchain technology for gaming purposes, including Dragon Group, which launched the Dragon Coin in 2017. The digital currency can be used to buy Dragon Global Chips, which the company hopes will be exchangeable for physical gaming chips in affiliated venues, essentially digitizing the junket industry.
But in his speech at last year's G2E Asia, Chan emphasized the use of cryptocurrency in gaming activities would not be authorized "in the near future" in Macau.
On Wednesday, DICJ declined elaborate to MNA on whether its investigation was focused on the blockchain segment of the expo.
Reed said none of the events at G2E Asia violated local laws.