Macau Stock Market Moving Forward to Reduce Gaming Dependency, But Financial Analysts Critical of Plan
Posted on: October 15, 2019, 09:18h.
Last updated on: October 15, 2019, 10:40h.
The Macau stock market concept that could reduce the enclave's reliance on the gaming industry is moving forward through the regulatory approval process. But business experts aren't so sure it's a smart strategy.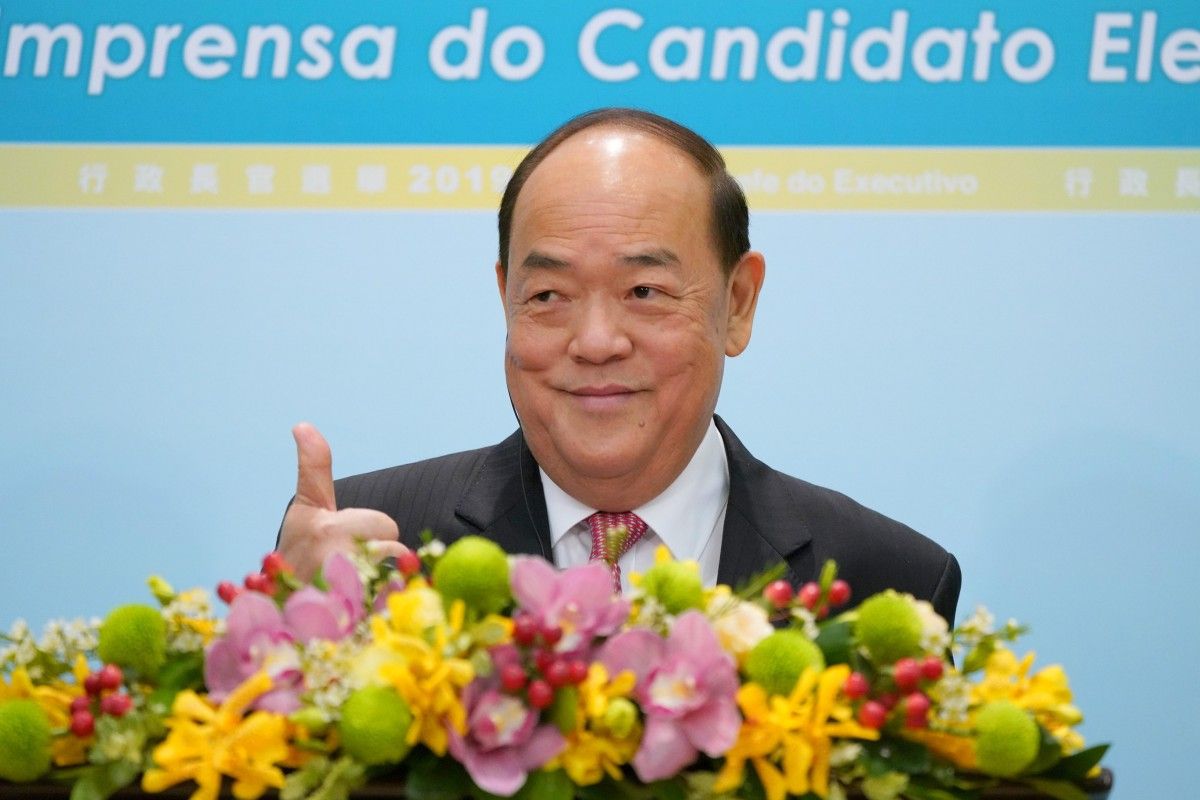 Macau, one of two Special Administrative Regions (SARs) in the People's Republic of China – Hong Kong is the other – is being assisted by nearby Guangdong province in forming its yuan-denominated stock market. He Xiaojun, director of the Guangdong Local Financial Supervision and Administration Bureau, says plans for the exchange have been submitted to China for further review.
We helped the Macau government to make a plan for the stock exchange, with the aspiration to make it an offshore Nasdaq," He said over the weekend. "The plan has been submitted to the central government's consideration."
"We hope a new exchange is on Beijing's gift list for the 20th anniversary." Come December 20, Macau and China will celebrate the 1999 return of the enclave from Portugal to Chinese control.
Betting on Business
Macau is the only place in China where gambling is permitted. It's by far the richest casino market on the planet, the six licensed operators winning more than $37.85 billion on their floors last year.
The gaming industry is the lifeline of Macau, casino tax revenue funding nearly 90 percent of the SAR government budget. That's something Incoming Chief Executive Ho Iat Seng wants to change.
Fu Ziying, Macau's liaison officer who represents the enclave in Macau, supports Ho's goal in reducing the importance of gaming. An economic review from the International Monetary Fund (IMF) agrees that finding new sources of tax revenue is critical for the region's long-term economic stability.
The Macau Monetary Authority said forming a stock market would help the enclave diversify away from gaming.
How? According to Zacks Investment Research, "While stock exchanges are often associated with wealth creation and capitalism, they are much more than a place for brokers to buy and sell shares of companies. Stock exchanges allow businesses access to capital and the opportunity to enhance their visibility and public image."
The firm continued, "Savvy businesses can harness the power of stock exchanges to grow and enhance their companies." For Macau, the enclave would benefit from fees associated with being listed on its exchange, and could also reap rewards from companies setting up shops in the region.
Critics Abound
Business analysts say a Macau stock market isn't needed, as large exchanges are operational in neighboring Hong Kong, as well as in Shanghai and Shenzhen.
I can't see Macau's advantage in being a securities trading center, given Hong Kong has already established itself as a proven offshore securities center for Chinese firms," Hong Kong Institute of Securities Dealers Chairman Tom Chan told the South China Morning Post. "Macau will need to start from scratch on a listing approval and regulatory system."
Hantec Pacific Managing Director Gordon Tsui Luen-on said Macau will need to adequately differentiate its market from Hong Kong and Shenzhen to be successful.
Portuguese bank Banco Nacional Ultramarino CEO Carlos Alvares said Macau's securities market won't be tailored to compete with Hong Kong. "We will be complementary to Hong Kong, because our focus is mainly on Portuguese-speaking countries," he told Reuters.