Macau Casino Revenue Down 95 Percent in May, Top Regulatory Official Departing Gaming Agency
Posted on: May 12, 2020, 12:19h.
Last updated on: May 12, 2020, 01:43h.
Macau casino revenue is down some 95 percent through the first 10 days of May, claims brokerage Sanford C. Bernstein.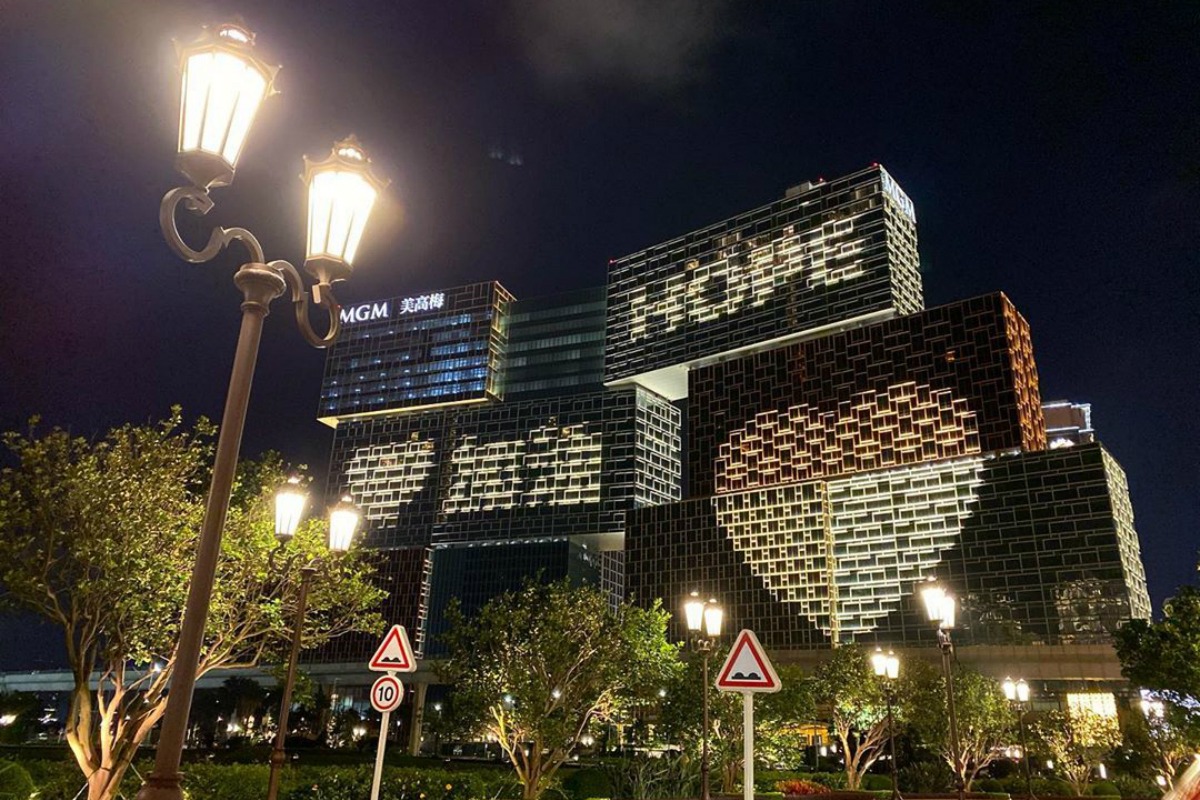 In May 2019, the six licensed casino operators reported gross gaming revenue (GGR) of MOP25.952 billion ($3.25 billion). That comes out to roughly $104.8 million per 24 hours in casino win.
This month, however, is gravely different because of the COVID-19 pandemic. Entry into Macau remains limited to only those arriving from mainland China, Hong Kong, and Taiwan. People from those three areas must not have traveled elsewhere within the previous 14 days.
As a result of the casinos remaining scantly occupied, Bernstein is estimating that the floors are collectively winning some MOP40 million ($5 million) per day. If that projection comes true when data is revealed for the month on June 1, it would represent a 95.23 percent year-over-year decline.
Mass Problems
Bernstein gaming industry analysts Vitaly Umansky, Eunice Lee, and Kelsey Zhu said in their note that the minimal GGR is predominantly being derived from VIP players.
We estimate VIP volume has been stronger than mass, with revenue driven by a very small number of players which, however, drove low hold and high volatility in the VIP segment," the Bernstein note revealed.
Through four months in 2020, GGR is down 68.7 percent from where the industry stood at this time last year. Casino win totals $3.91 billion through April.
Macau hasn't reported a new coronavirus case in more than 30 days. But local officials are keeping the Chinese Special Administrative Region on a near-lockdown. The analysts said the casino reps who they've spoken with have been given no clear timetable as to when visa and entry restrictions might be lifted.
DICJ Head Leaving
It was announced today that Paulo Martins Chan, Macau's chief gaming regulator since late 2015, is stepping down.
Chan became the director of the Macau Gaming Inspection and Coordination Bureau (DICJ) in December of 2015. The DICJ director serves one-year terms, but can be reappointed without limitation.
After more than four years in the role, Chan requested to be let go of his duties in order to return to the Public Prosecutions Office. No official date for his departure from the gaming agency was announced, but a DICJ spokesperson said his replacement would be confirmed "in due time."
Prior to joining the DICJ, Chan was an assistant public prosecutor-general. The DICJ "provides guidance and assistance to the Chief Executive of Macao SAR on the definition and execution of the economic policies for the operations of the casino games," the agency's website states.
Then-Chief Executive Fernando Chui supported Chan's appointment. Following two five-year terms, Chui was replaced in December by Ho Iat Seng – only the third chief executive of Macau since its return from Portugal to China in 1999.
The next DICJ director will be tasked with overseeing the agency through the most critical time in its history, as all six gaming licenses are set to expire in 2022. The agency is currently reviewing all aspects of the casino industry, and preparing to announce details on the forthcoming tender process.