Lesniak Wants New Jersey to Open Its Online Gambling Doors to World
Posted on: August 3, 2017, 05:35h.
Last updated on: August 4, 2017, 12:07h.
State Sen. Ray Lesniak believes New Jersey is ready to take the next step in shaping the landscape of online gambling, saying earlier this week that he intends to introduce a bill that would open up the state's casino and poker sites to players from other states and countries.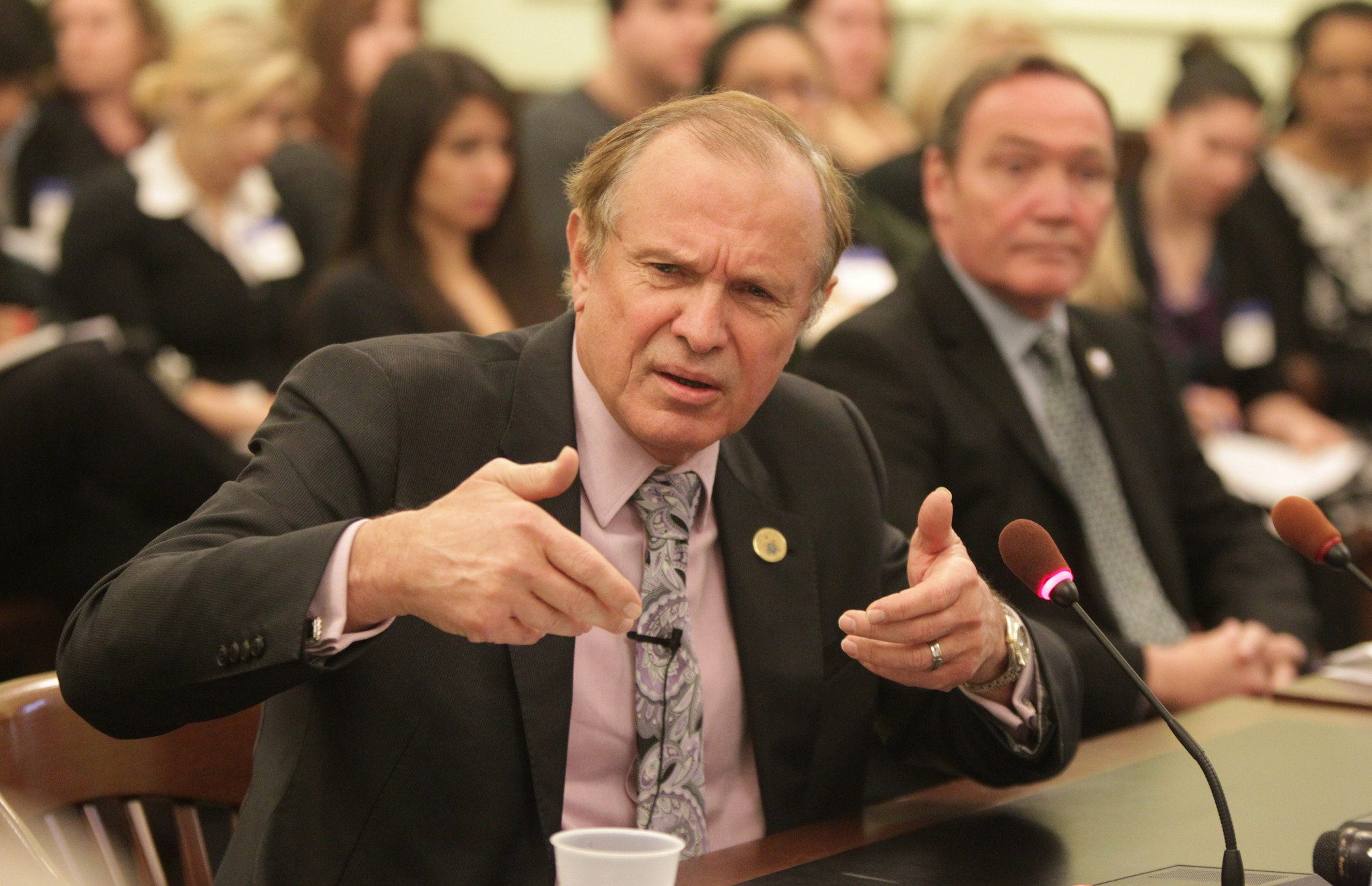 Lesniak's bill also would seek to remove a current requirement that online gambling operators in New Jersey must have servers in Atlantic City. The bill he's floating would allow customers from anywhere in the world to play at New Jersey sites, provided they were logging in from jurisdictions where online gambling is legal.
The rule on server location was introduced to ensure Atlantic City was the main beneficiary of internet gaming when it was legalized and regulated by the state in 2013. But that requirement has since proven burdensome and not necessarily in New Jersey's best interests, Lesniak told reporters on Wednesday.
Speaking on the Global Gaming Business podcast, Division of Gaming Enforcement Director David Rebuck admitted that talks with UK regulators over online poker liquidity sharing had broken down because UK operators had no interest relocating to Atlantic City.
Poker Sinks, Casino Soars
New Jersey's online poker market recorded its lowest revenues ever in June. Rebuck is currently exploring deals to share player pools with Nevada and Pennsylvania. Nevada already shares players with Delaware, and Pennsylvania is strongly considering legalization.
Online casino gaming, meanwhile, is delivering better results than expected. It's experienced nine straight months of revenue growth in 2016 and reached its highest ever haul in March of this year.
Online casino play has boosted state coffers by $83.5 million since its introduction, and indirectly created 3,374 jobs, resulting in $218.9 million in wages to employees, according to a recent report by the iDevelopment and Economic Association.
Silicon Valley to Mecca
Lesniak is a longstanding champion of online gaming in New Jersey, and was instrumental in drawing up the initial regulatory framework in 2013. He said his forthcoming bill would expand the market further and allow the state to become an international gaming hub.
"I've changed my mission from making New Jersey the Silicon Valley of Internet gaming to the mecca of Internet gaming," Lesniak said. "Online gaming has helped Atlantic City to revive its casino sector with a success that we can expand in ways that will generate more revenue, create jobs and fuel technological innovation in gaming."
Should Lesniak's bill eventually become law, and if the state gets an assist from the US Supreme Court in its effort to legalize sports betting, New Jersey could become the first US jurisdiction to take sports betting online and challenge global competitors.
Latest Casino Stocks:
Retrieving stocks data...
Retrieving stocks data...
Retrieving stocks data...
Retrieving stocks data...
Retrieving stocks data...