Is Las Vegas Tourism's Future Boom or Bust? Experts Have Varied Viewpoints
Posted on: June 16, 2017, 04:00h.
Last updated on: June 16, 2017, 01:51h.
The tourism industry in Las Vegas has recovered all but 1.3 percent from the devastating fallout of the recession, but what lies ahead for Sin City's visitor growth for the next five years? It depends who you ask.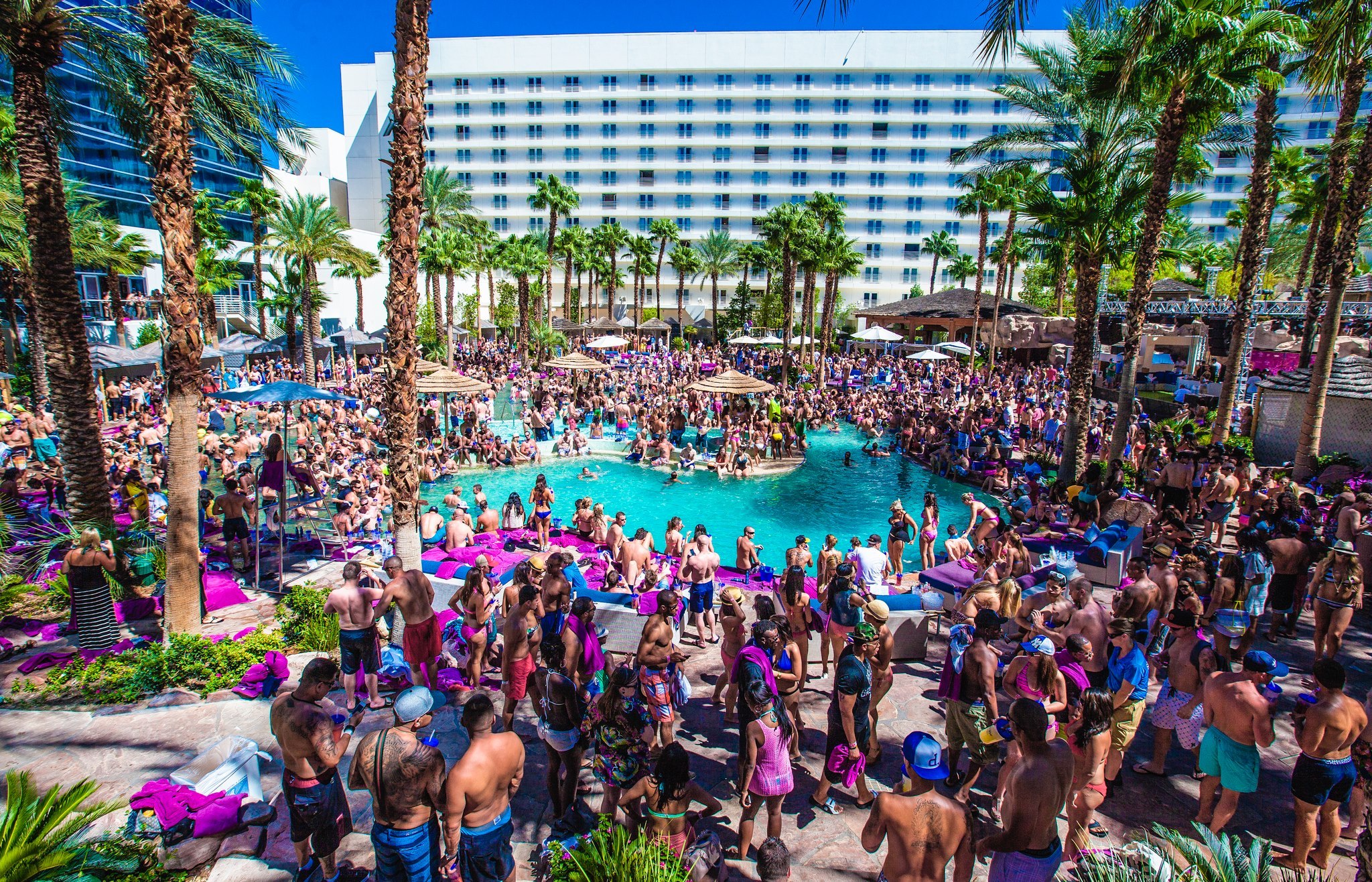 Several factors point toward slower growth, but the recovery from the 2008 Great Recession is almost complete.
That's according to UNLV's Center for Business and Economic Research director Stephen Miller, who said at a presentation earlier this week that Southern Nevada's tourism economy will drop slightly, but then rebound in a limited capacity, in 2018, according to a story in the Las Vegas Review-Journal.
Those thoughts are in direct contrast to those of officials at the Las Vegas Convention and Visitors Authority (LVCVA). Execs there think that indicators point toward an upsurge in visitors, continuing a trend they have seen for the last three years.
Tourism Records Broken
Visitor numbers in Las Vegas have been spiking since 2015. Occupancy rates in hotels, as well as average daily room rates, have also gone up in the past two years, according to the LVCVA.
It has definitely been a bull market for both the Strip and downtown in Las Vegas. In 2016, 42.9 million visitors flocked to Sin City, according to Visitor Authority figures. That was a 1.5 percent increase from the previous year, which was higher than the group's previous predictions.
Reasons for the rosy figures included an improving economy and consequent increase in disposable income. Others were new draws to the city, including T-Mobile Arena, the Park Theater at Monte Carlo, TopGolf at MGM Grand, and SpeedVegas.
The continued pursuit of attractions and revitalization, especially in the downtown area, also weighed in to the improved numbers. For example, the Las Vegas Club, Glitter Gulch, and Mermaids were all closed to make room for a new resort on Fremont Street and the debut of the off-strip Lucky Dragon Hotel and Casino in 2016, the first built in six years and heavily marketed to the Asian gambler market.
Condor Airlines said in May that it would be flying nonstop from Munich, Germany to Las Vegas twice a week. Another German carrier, Eurowings, launched a new direct service from Cologne that will run twice a week, from June to late October. According to a 2014 article in Business Insider, Germans represented a $6.9 billion economy for US tourism, although it's unclear how much of that is delineated specifically for the Las Vegas market.
Reasons for Slower Growth Explained
Within the US, a domestic pilot shortage may threaten the potential for increased tourism by air, however. The Nevada Governor's Office of Economic Development said there are about 200 fewer pilots than would be ideal, both due to the early retirement of seasoned commercial pilots and a diminishing supply of militarily trained flight captains.
Miller also cited increased fears of the possibility of a terrorist attack hitting Sin City, like those that have happened in London recently. And as the American dollar strengthens in relation to other foreign currencies, particularly the EU's euro and the Chinese yuan, it could impact the travel plans of visitors from those areas.
Similar Guides On This Topic