Las Vegas Stumbles to Begin 2021, January Casino Win Down Nearly 44 Percent
Posted on: February 25, 2021, 10:18h.
Last updated on: February 25, 2021, 11:58h.
It might be a new year, but for Las Vegas casinos, the same old problems they endured in 2020 remain.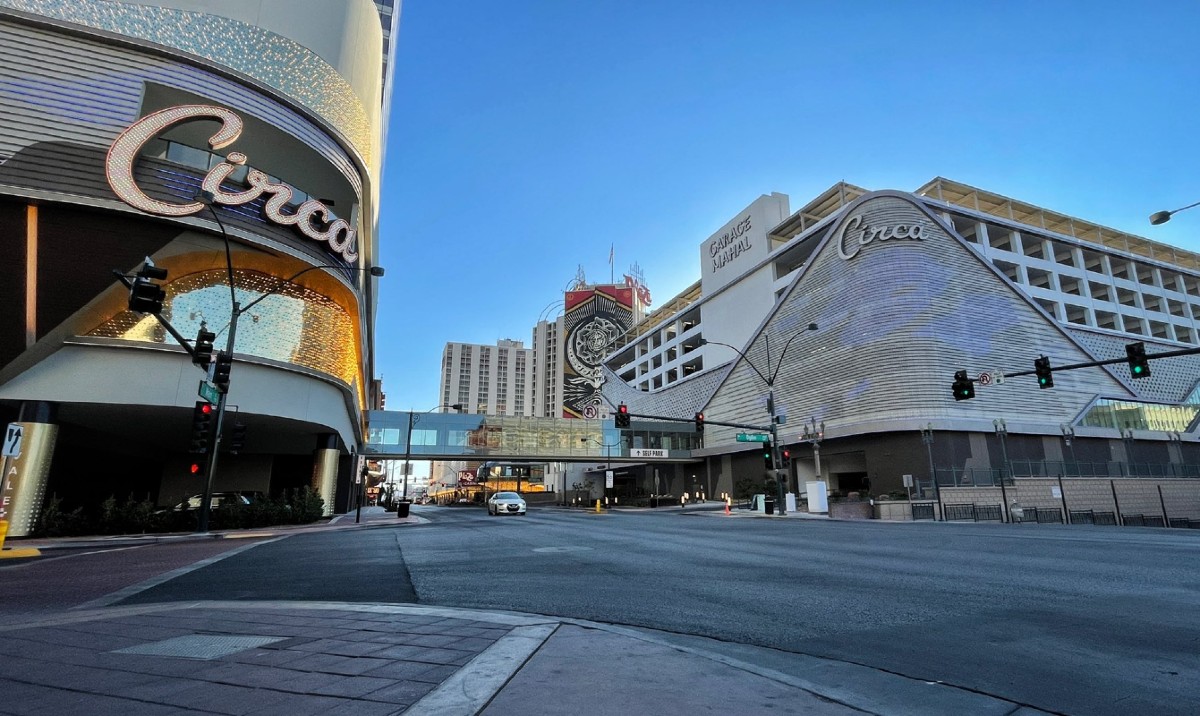 The most critical market in the US casino industry kicked off 2021 in a troublesome fashion. Casinos along the Las Vegas Strip collectively won just $321.5 million. That's a 43.8 percent drop from January 2020.
The Las Vegas Strip was the biggest metered-market loser in terms of year-over-year percentage gross gaming revenue (GGR) decline. The Nevada Gaming Control Board monitors 24 counties and areas in its monthly revenue report.
Casinos were limited to operating at 25 percent capacity in January on Nevada Gov. Steve Sisolak's (D) ongoing orders. However, the governor eased his restrictions this month, and Nevada casinos are now permitted to operate at 35 percent capacity.
Statewide, January GGR came in at $761.8 million, a 26.5 percent year-over-year loss. Nevada casinos won more than $1 billion in January of 2020.
Las Vegas Strip Struggles
Last year was the worst year in decades for Las Vegas Strip casinos. GGR of $3.73 billion was the lowest gaming haul since 1999.
While the distribution of the COVID-19 vaccine has provided a sense of hope for the year ahead, 2021 began with a cold January. Typically one of the busiest months of the convention calendar, the ongoing embargo on large indoor events meant far fewer visitors were in town.
As a result, many more Strip hotel rooms sat vacant, and casino slot machines and table games were far less robust.
Slots generated revenue of $178.6 million — down 38 percent. Table games kept $142.8 million of gamblers' bets — down 50 percent. Blackjack revenue tumbled almost 53 percent, while baccarat — the game of choice for Asian gamblers — lost a staggering 74 percent of its January 2020 revenue.
Downtown Las Vegas also labored, though not as bad as the Strip. Downtown casinos won $48.9 million last month, 17 percent less than they did in January 2020.
Clark County as a whole reported gaming win of $617.2 million. That's a 32 percent year-over-year reduction.
Nevada Bright Spots
Not all was bad in January 2021. Northern Nevada and rural markets fared better.
Washoe County, home to Reno, saw gaming revenue climb almost five percent to $68.7 million. Elko County casinos reported a GGR increase of 26 percent to $31.8 million.
Another bright spot was sports betting. Nevada oddsmakers accepted $646.5 million in January wagers and kept $52.3 million of the bets on an eight percent hold. January's sports betting revenue represented a 160 percent year-over-year premium.
Oddsmakers fared exceedingly well in college and NFL football. Sportsbooks kept $25.6 million of the football wagers during the month.
Nevada's January handle of $646.5 million ranked second behind New Jersey's January handle of $958.7 million.