Las Vegas Nightclubs to Increase Security Following Orlando Tragedy
Posted on: June 14, 2016, 02:56h.
Last updated on: June 14, 2016, 03:56h.
Las Vegas nightclubs and local law enforcement agencies are ramping up security protocols and enhancing methods for safeguarding patrons in the wake of the mass shooting in a gay Orlando hotspot over the weekend.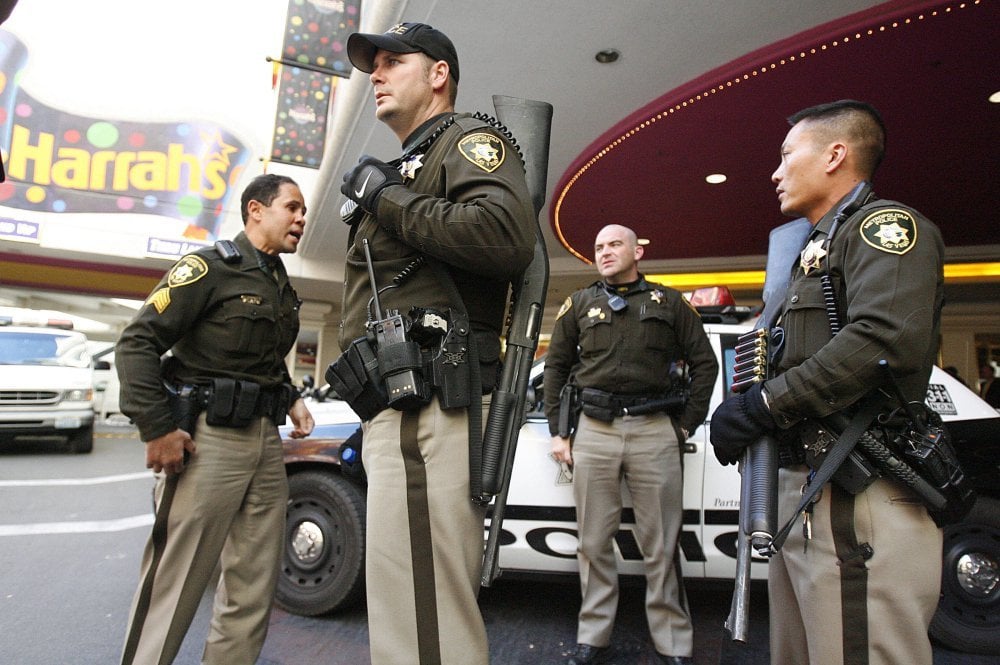 A terrorist left 49 dead and many injured after shooting up gay dance club Pulse on June 12. And that came just two days after former "The Voice" star Christina Grimmie was also gunned down in Orlando while signing autographs by an assailant whose motive remains unknown.
The famed Las Vegas Strip is home to many of the country's most popular nightclub venues, almost all inside of casinos. And security, while already a top priority in the town that invented the "eye-in-the-sky," will be taken to a whole new level in America's largest gambling epicenter now, authorities said.
"We adjusted and reallocated some already on-duty resources as well as also called in some off-duty resources to physically make a presence at every single one of our clubs and at the mosques," Metro Police Department Assistant Sherriff Todd Fasulo said on Monday.
"We thought that it was important that we created some presence to make and reassure the management teams and security teams in those hotels and clubs . . . that we were there if they needed anything."
Zeroing In on Potential Targets
Perhaps surprising to some is that Las Vegas isn't the best-represented city when it comes to the LGBT community. In fact, Bastille on 3rd is the only remaining gay bar located right on Las Vegas Boulevard, hovering somewhere between where the official Strip ends and downtown begins.
Certain casinos have gay-specific themed events, like the Luxor's Temptation Sundays pool parties that run all summer long. But no major casino primarily uses their nightclub to cater to the LGBT population.
That means the few clubs that are centered around the LGBT demographic are largely confined to areas where police don't typically have the same presence that they do on the Strip. Considering the recent acts in Florida, Metro is being taciturn about where officers might show up unannounced on patrols.
In addition to moving forces in more unexpected patterns and observing locations considered at-risk, Metro is also reportedly working with taxi and lift drivers to make sure they're actively looking out for and reporting suspicious behaviors.
Worldwide Terror Attacks
Overshadowed in the US this past weekend by the Orlando tragedy, a 29-year-old Chinese man detonated a homemade bomb in a Shanghai airport on June 12 that injured four. Reports are now surfacing that the assailant, who slashed his own throat with a knife, but remains in critical condition, was deep in online gambling debt and sought to take out his financial pain on innocent bystanders.
Investigators told reporters that the man was heavily engaged wagering on the Internet and had "lost all his savings."
The New York Times claims the attacker posted on a popular Chinese mobile messaging network before carrying out the event.
"I owe a lot of money to a lot of people . . . Getting ready to do something totally crazy," the message read.
Also horrifying was an incident in France on Monday night, in which a previously convicted terrorist fatally stabbed a policeman and his wife at their home outside of Paris while their three-year-old son stood by, all the while livestreaming the vicious attack on social media.
Tourist Tips Still Key
"See something, say something." It's an anti-terrorism slogan that was coined the year following 9/11 in New York City by creative branding specialist Allen Kay, who was also the visionary behind Steve Wynn's 2005 commercial featuring the billionaire standing atop his Wynn Las Vegas Resort.
Wynn himself was instrumental, post 9/11, in bringing in patrolling security dogs and handlers to enhance the safety of his properties.
But at the end of the day, Homeland Security experts say that it is the average tourist who might be saving a life, or many of them, by calling something that doesn't look right in to Metro or the FBI.
Most Read