Las Vegas Culinary Union Claiming Upper Hand in Ongoing Contract Negotiations
Posted on: June 6, 2018, 11:30h.
Last updated on: June 6, 2018, 10:50h.
The Culinary Union has reached new five-year contracts with MGM Resorts and Caesars Entertainment, the two companies that represent the bulk of the 50,000 workers who were threatening a strike.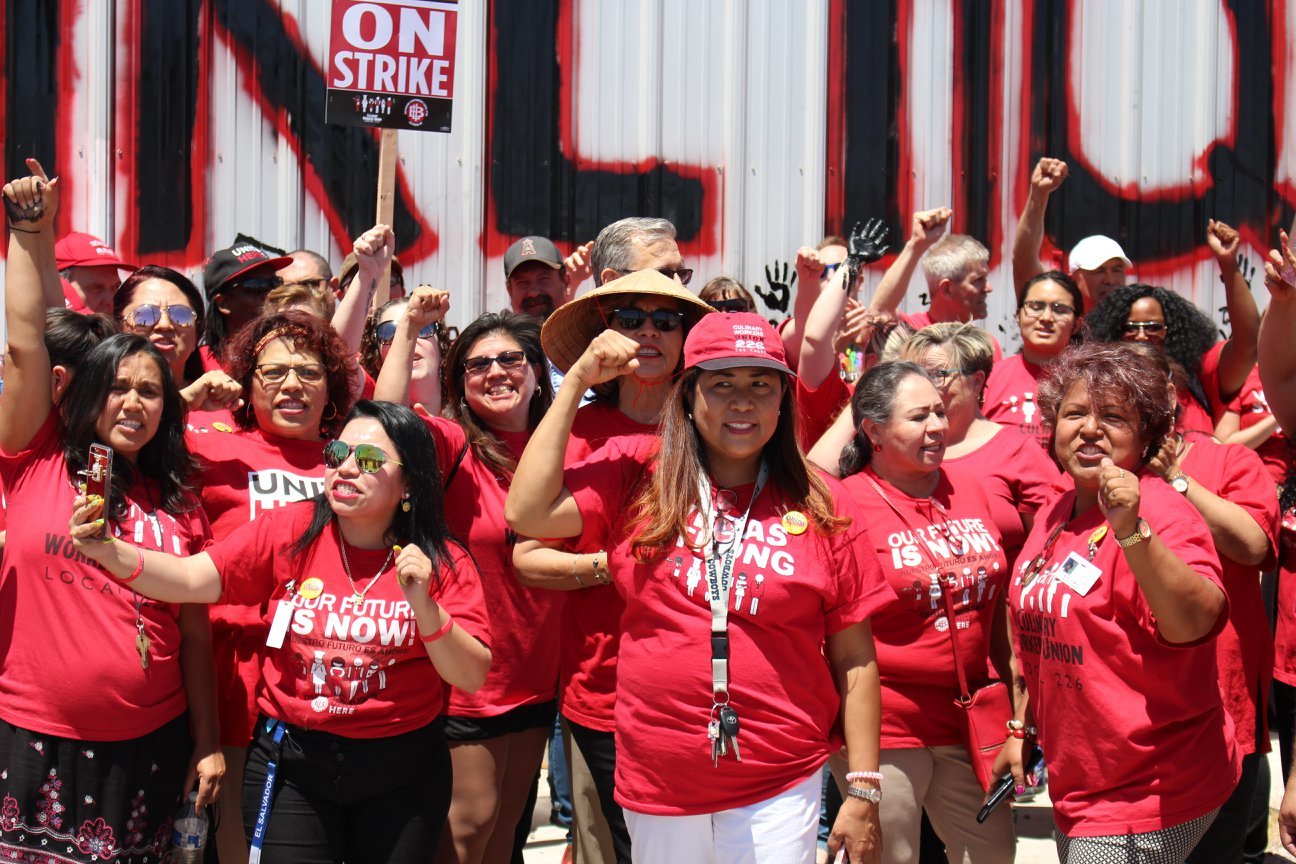 Negotiations continue with 15 casino properties on the Strip and downtown Las Vegas. Union leaders say the ongoing talks will focus on the same terms reached with MGM and Caesars.
"The agreements … have historic language regarding immigration, technology and automation, and safety, from sexual harassment language to safety buttons," union spokeswoman Bethany Khan told the Associated Press. "We always have one standard for our contracts, and we are going to negotiate that one standard with other properties."
MGM and Caesars account for 26,000 of the roughly 50,000 union members who authorized a strike should deals not be reached by their June 1 expiration. 
Union negotiators must still come to new contracts with Four Seasons, SLS, Stratosphere, Treasure Island, Tropicana, and Westgate. Downtown properties where terms remain outstanding include Binion's, Fremont, Main Street, Four Queens, Golden Gate, Golden Nugget, The D, Downtown Grand, Plaza, and El Cortez.
Terms Unknown
Culinary Union officials have praised the contracts reached with MGM and Caesars. The casino companies have also expressed enthusiasm over the bargaining results.
Aside from increased compensation, key sticking points for the union was strengthening measures to combat sexual harassment and improve workplace security.
"This contract includes the strongest and most comprehensive immigration, sexual harassment, and safety language in the history of any union in the United States," Culinary Union Secretary-Treasurer Geoconda Arguello-Kline opined to the Las Vegas Review-Journal.
But specifics have not been disclosed. The union said that's out of respect for members who haven't had the chance to review the language.
As for compensation, the union was seeking a four percent pay and benefits increase. MGM and Caesars had reportedly countered at 2.7 percent. The AP reports that the average union worker pulls in $23 an hour in pay and benefits, which includes premium-free healthcare, pension, and 401(k) retirement plan.
Strike Unlikely
Though the threat of a Las Vegas strike 50,000 workers strong at 34 casinos is nothing to take lightly, most observers felt the odds of a walkout were long.
Union officials acknowledged it was a "last resort," as a strike hurts not only the casinos, but the workers who miss out on lost wages. Westgate housekeep Elvia Espinoza says she lives paycheck to paycheck, and therefore cannot afford to take days off to strike.
"I'm worried we don't have a contract, and have a strike. I don't want it," Espinoza told CBS 8 News. "But at the same time, I'm ready to do what I need to do."
No strike is planned at this time, as contracts continue with the 15 remaining casinos. Arguello-Kline says it might take time to finalize terms, as negotiations must be held individually at each casino company.
Boyd Gaming and TLC Enterprises are the only operators that own more than one of the remaining casinos being threatened by the strike. Boyd owns Fremont and Main Street, while TLC is the parent company to Binion's and Four Queens.