Las Vegas City Council Approves Marijuana Consumption Lounges, Cannot Be Close to Casinos
Posted on: May 2, 2019, 12:03h.
Last updated on: May 2, 2019, 12:41h.
Las Vegas City Council voted 4-1 this week in favor of allowing marijuana consumption lounges to open within the city's limits.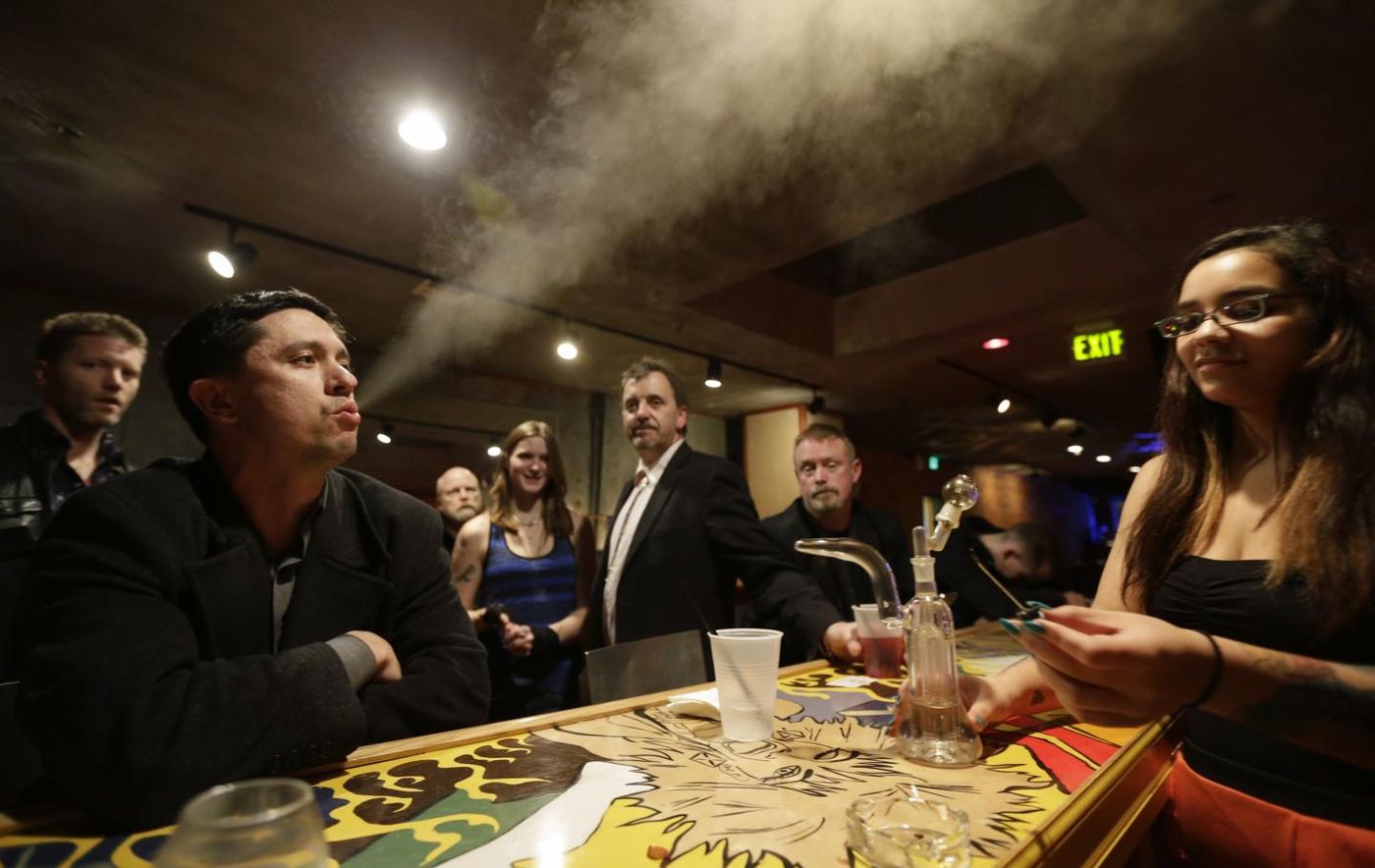 Marijuana – a Schedule 1 narcotic under federal law – is legal in Nevada for both recreational and medicinal purposes. But the state says consumption of the product must occur in a private place.
You cannot use marijuana in any public place. You cannot use marijuana in a moving vehicle, even if you're a passenger," the state website declares.
The council has altered the first decree by amending Municipal Code Titles 6 and 19 to establish "a business license category and land use regulations for social use venues (marijuana)." Councilman Stavros Anthony, a retired Metropolitan Police Department captain, was the lone "no" vote.
The City of Las Vegas measures roughly 135 square miles and includes the communities of Downtown Las Vegas and Summerlin. It does not include the Strip, which is located in an unincorporated area of Clark County.
Casinos Not High on Marijuana
Las Vegas runs on gambling, and a stipulation in the marijuana consumption lounges language passed this week by the City Council shows just how protected the casino floors are. Communities across the US have increased penalties for people who use drugs in the vicinity of K-12 schools. In Las Vegas, the same territorial protections are given to casinos.
The Nevada Gaming Control Act requires that all casino license holders comply with all federal laws. That means they will stay far away from marijuana.
The Las Vegas City Council marijuana consumption bill mandates that the lounges be located at least 1,000 feet from schools and casinos, and 300 feet from protected institutions such as churches. Schools, religious properties, and casinos… only in Vegas.
To enter a marijuana lounge, guests will need to prove they're at least 21 years of age, and must bring their own marijuana to consume. The lounges will not be permitted to sell the drug, nor alcohol. They will, however, be able to sell associated paraphernalia.
Though the Nevada marijuana law bans public consumption spaces, the state's Legislative Counsel Bureau issued an opinion in 2017 that said local governments could pass ordinances to allow such venues.
Weed Anxiety 
Anthony wasn't the only person at the City Council meeting who expressed opposition to cannabis lounges. Representatives from the gaming industry said public consumption is a challenge.
We're already finding it incredibly difficult to limit consumption," Fremont Street Experience CEO Patrick Hughes said. "We're very concerned."
Marijuana lounges could bring a new demographic to Las Vegas. Planet 13, a dispensary near the Strip where customers cannot consume what they buy on the premises, is much more than a place to purchase cannabis. The "superstore" features various entertaining features including an "aerial orb show" and "interactive laser art."
Governor Steve Sisolak (D) said last fall, "Tourists visiting Las Vegas are permitted to purchase marijuana, but they can only consume the drug in private residences – not casino resort hotel rooms. These are issues we need to step up and address."