Japan Casino Regulations Might Resemble Nevada's, the Gaming Industry Gold Standard
Posted on: December 24, 2019, 01:00h.
Last updated on: December 23, 2019, 04:32h.
The three forthcoming Japan casino integrated resorts (IR) could be governed in the country by gaming regulations that closely resemble those found in Nevada.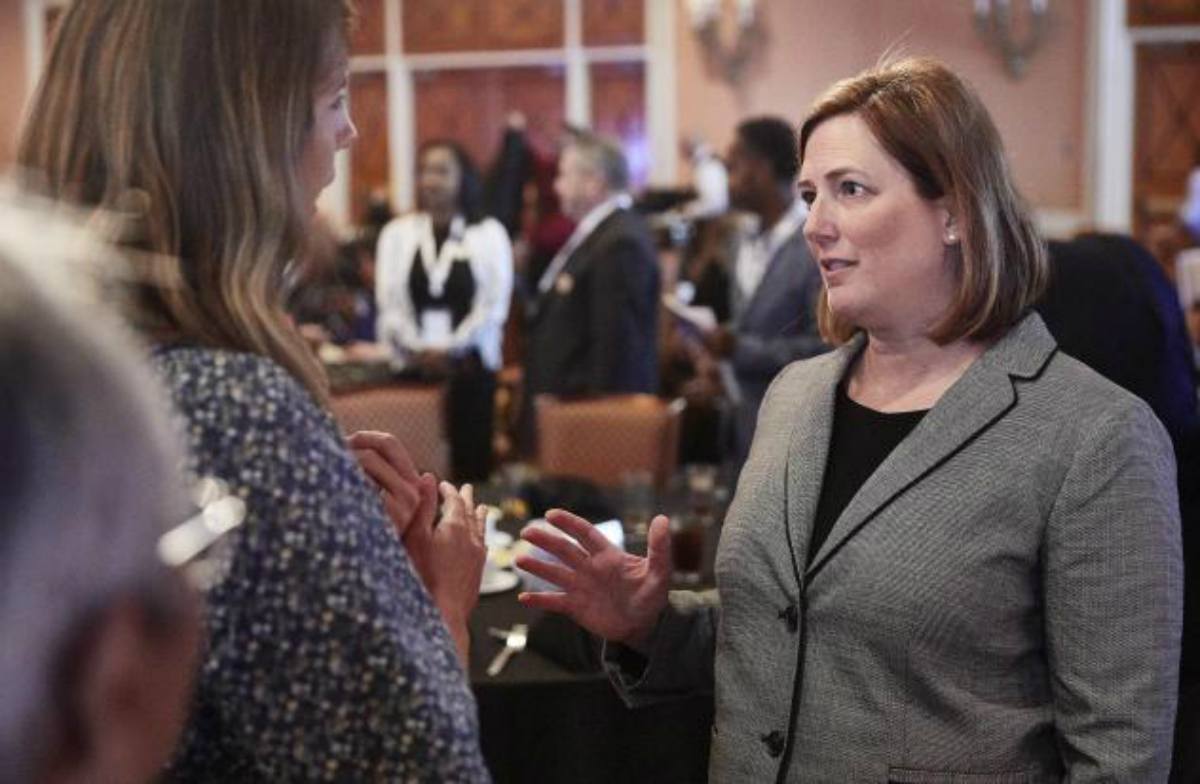 Nevada's regulatory environment that oversees the richest casino state in America has long been considered the gold standard of the gaming industry. Numerous states that have moved to legalize commercial and/or full-scale tribal gambling over the years have reviewed how the Silver State has done it so well for so long.
Now, those same casino laws are being studied more than 5,500 miles away in Japan.
Former Nevada Gaming Control Board (NGCB) Chair Becky Harris traveled to Osaka and Tokyo earlier this month. She recently told the Las Vegas Review-Journal that IR officials there revealed federal lawmakers are looking at Nevada in determining its governing principles.
Japan is still working on creating their regulatory environment, so there's a lot of speculation as to what that could look like," Harris told RJ reporter Bailey Schulz. "One of the models that Japan is looking at is Nevada, so there were some questions about the way that Nevada regulations work."
Japan's National Diet – its version of Congress – is expected to unveil the regulatory framework for the three IRs next summer in the federal government's Basic Policy legislative package.
Conservative Approach
The Diet approved legislation that allows for three IRs in July 2018. The vote of support came despite widespread public opposition.
Japan Prime Minister Shinzo Abe wants casinos, as he believes they – along with associated convention space – will transform the three regions where they're allocated into premiere tourism and business destinations.
Abe's controlling Liberal Democratic Party backed the gaming expansion. But the general public remains deeply concerned the multibillion-dollar gaming properties will lead to further gambling addiction problems. It's estimated that roughly five percent of adults are already addicted to gambling – specifically pachinko parlors, where merchandise won can be exchanged for cash at nearby businesses.
In an effort to make sure only those Japanese who can afford to lose are permitted inside the three casino resorts, residents will be required to pay a ¥6,000 (US $55) entrance fee, and be limited to 10 admissions per 28 days.
Singapore, Too
Along with Nevada, Japan officials are almost certainly reviewing gaming regulations in Singapore. Marina Bay Sands and Resorts World Singapore, two integrated resorts collectively built at a cost of nearly $11 billion, have been operating in the Southeast Asia city-state since 2010.
Like Japan, lawmakers in Singapore wanted to make sure responsible gambling was properly addressed. It implemented an entrance fee on locals, and the state's Casino Control Act additionally laid out a series of regulations geared at preventing reckless gambling.
Sands and Genting, Singapore's two casino licensees, were required to develop extensive responsible gambling programs that included "goals, targets, and performance indicators" that showed the strategy was working. All employees must undergo training to identify potential problem gambling, and the casinos must vigorously keep banned gamblers out.
Annual reviews of the casinos' responsible gambling protocols and performance are conducted by state gaming officials.