Alleged Italian Mafia Soccer Match-Fixing Scandal Leads to 50 Plus Arrests
Posted on: May 21, 2015, 10:24h.
Last updated on: May 21, 2015, 10:45h.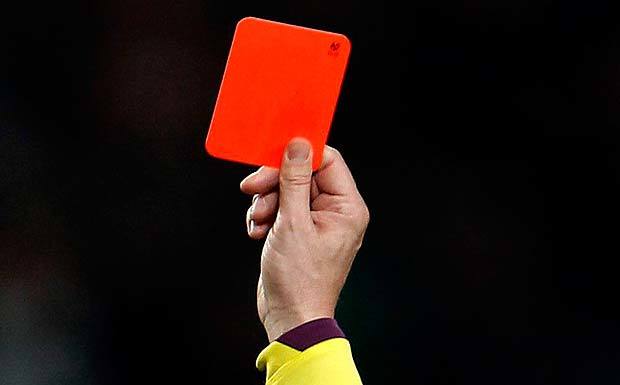 Match-fixing is an ongoing issue in the sports world these days, and the behind-the-scenes drama can often be crazier than fiction. Latest to enter this saga is an Italian soccer match-fixing debacle, with more than 50 arrests.
The sweep was made in Italy on match-fixing charges related to "dozens" of games played in the country's third and fourth tier soccer leagues.
Crime Syndicate Ties Alleged
A further 70 are under investigation, police said this week, as it announced an ongoing probe into huge match-fixing network that includes among its ranks players, coaches, and directors from over 30 teams, with some of those charged having links to the Cosa Nostra Mafia and the 'Ndrangheta crime syndicate.
A police officer is also said to be among the arrestees, who are charged with conspiracy to commit sporting fraud.
The arrests come as part of an inquiry spearheaded by anti-Mafia prosecutors in the southern town of Catanzaro. Police said they are analyzing suspicious results from numerous games, featuring, among others, Akragas, L'Aquila, Barletta, Brindisi, Montalto, Neapolis Mugnano, Pro Patria, Puteolana, San Severo, Santarcangelo, Sorrento, Torres, and Vigor-Lamezia.
Checkered History
Italian soccer has long been plagued by allegations of corruption. Most famously, in 2006, several of the country's top clubs in the top two flights were exposed as having too cozy a relationship with certain referees when a number of critical telephone conversations were intercepted by police.
Juventus, which, scandalously, was the champion of Italy at the time, was automatically relegated to the second tier of Italian soccer for their part in the conspiracy, while AC Milan, Fiorentina, Lazio, and Reginna each had points deducted. One referee, Tullio Lennese, who had officiated at the 1990 World Cup, received a two-year prison sentence, with many more banned from involvement in the game.
The match-fixing of 2006 was not ostensibly motivated by a desire to profit from sports betting markets, though. Rather, it was all about greedy club bosses ensuring victories. However, the scandal that rocked the Italian leagues five years later, dubbed "Operation: Last Bet," was so motivated, and this time it involved one of the country's former international footballers.
Operation: Last Bet
In 2011, police made 16 arrests as part of an initial investigation into a betting and match-fixing ring, and among those arrested were former Italy player Giuseppe Signori, as well as Serie A stars Mauro Bressan, Stefano Bettarini, Atalanta, and Cristiano Doni.
Initially, 17 matches in Serie B and Italian non-league, as well as a failed attempt to fix a Serie A match were under scrutiny. However, the investigation continued throughout the year and into 2012, during which time dozens of players were banned and teams sanctioned for involvement.
It is unknown whether the new arrests relate to the Operation: Last Bet gambling syndicate, or whether this represents a completely new ugly chapter in Italian soccer.