Social and Video Internet Gaming Not as Addictive as Gambling, Says Study
Posted on: November 7, 2016, 06:00h.
Last updated on: November 7, 2016, 05:43h.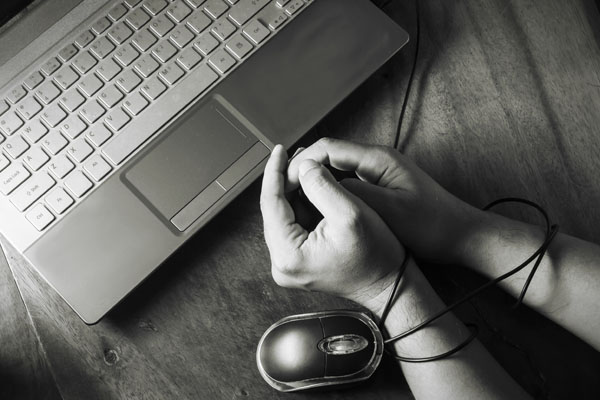 Online gaming is not as addictive as gambling, according to a new clinical study by Oxford University.
It's the first research study that seeks to examine the phenomenon of "Internet Gaming Disorder," and the prevalence of gaming addiction among the general population.
"Gaming" here is used to refer to online social and video gaming, as opposed to gambling online.
Nevertheless, these games have often been tarred with the same brush as gambling, with many questioning whether they should be regulated just as strictly due to their apparently addictive properties and in-game purchase options.
Internet Gaming Disorder (IGD), first defined by the American Psychiatric Association (APA) in 2013, describes a condition in which a person's gaming habits have become so problematic that they interfere with basic life functioning.
APA described it as a "condition for further study," which means that it is not yet an "official" disorder. Many commentators, particularly in the video gaming press, have questioned whether it actually exists at all.
Significant Distress
The Oxford University study surveyed 19,000 men and women from the US, UK, Canada and Germany. More than 50 percent of respondents said they had engaged in online gaming recently.
Two to three percent of those said they had at some point experienced five or more feelings defined as symptoms of IGD.
These include preoccupation with gaming, anxiety and other withdrawal symptoms when unable to play, increasing amounts of time spent gaming, loss of control, reduced interests, social withdrawal, and losing opportunities as a result of gaming.
A further 0.5 percent to 1 percent said they felt feelings of "significant distress" at being unable to stop their play.
Lower Prevalence of Addiction
Operating on the basis that those who reported five or more symptoms were probable IGD sufferers, the study noted that their prevalence among the general population was lower than that of problem gamblers.
"Internet games are currently one of the most popular leisure activities, but we can't leap to conclusions and assume that if 160 million Americans play them, one million of them might be addicted," said Dr Andrew Przybylski, of the Oxford Internet Institute.
"Contrary to what was predicted, the study did not find a clear link between potential addiction and negative effects on health, however, more research grounded in open and robust scientific practices is needed to learn if games are truly as addictive as many fear.
"Importantly, the great majority of gamers, nearly three in four, reported no symptoms at all that we would link with addictive gaming behavior," he said.