Indiana Horse Racing Bill Vetoed, Kansas Closer to Fantasy Sports
Posted on: May 11, 2015, 02:59h.
Last updated on: May 11, 2015, 03:04h.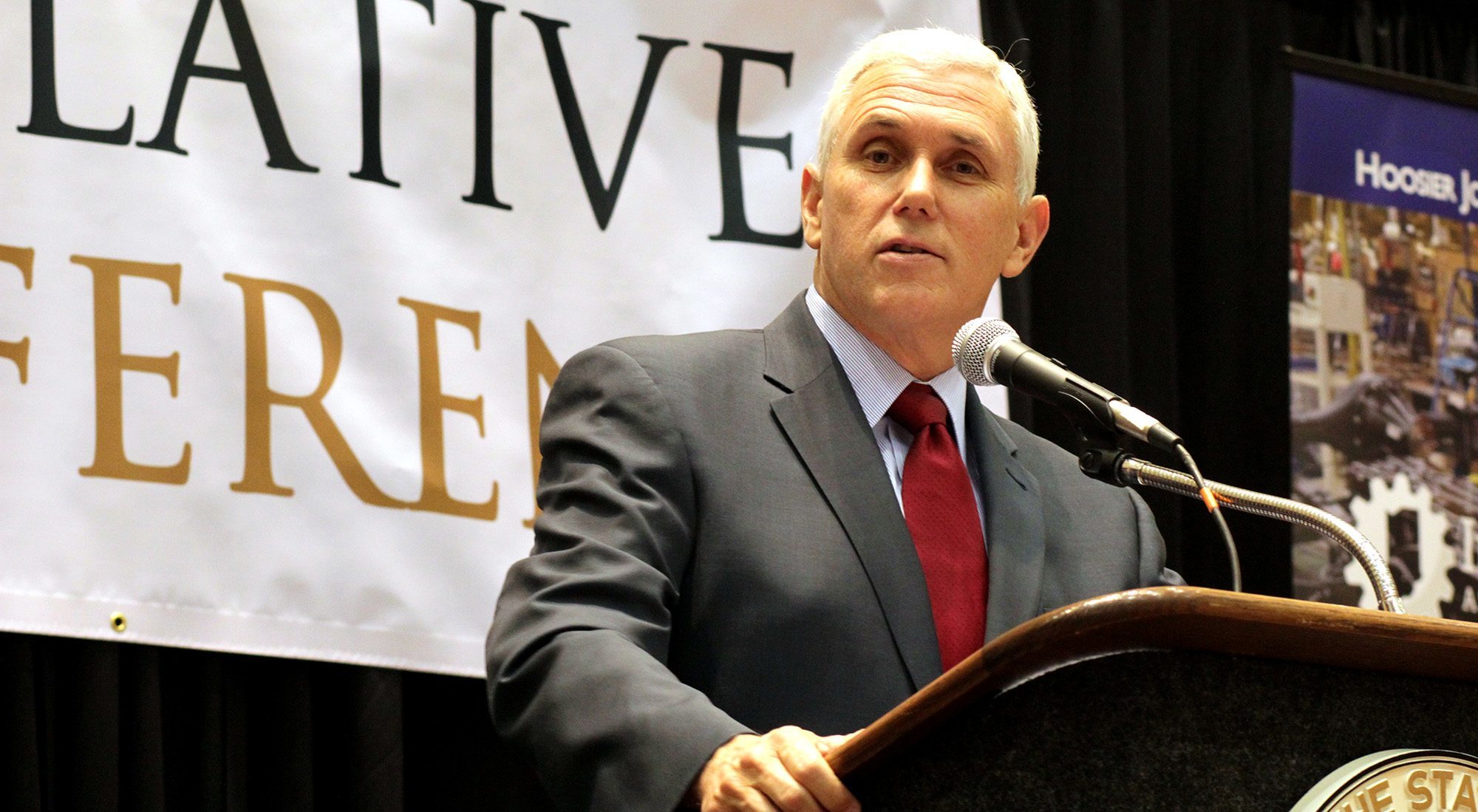 Indiana Governor Mike Pence was faced with decisions to make on three different gambling-related bills last week. On Friday, he made the decision to veto one of them, while allowing the other two to pass into law, albeit without his signature.
Pence vetoed a bill that would have allowed the horse-racing industry in his state to take advantage of Advance Deposit Wagering (ADW), a move that would have effectively allowed horse racing fans to bet on races online within the state.
Long-Time Opposition to Online Gambling
"This legislation is contrary to my long-time position against online gaming," Governor Pence said. "Advance Deposit Wagering, not currently permitted in Indiana, would also violate my position on expanding gaming here in Indiana."
That decision will not be popular among those in the horse racing industry. However, Pence did allow two other bills to pass into law, one of which will benefit horse racing.
That bill will increase the proportion of breed development funds that can be used for funding the Indiana Horse Racing Commission (IHRC) from two percent to four percent. In addition, those funds will be able to be used to help promote the horse racing industry, increases the per diem for commission members, and officially codifies standards for the numbers of racing days required at tracks.
Pence also allowed HEA1540 to pass into law, a piece of legislation that will allow riverboat casinos to move operations onto land within their current "footprint," while also outlining how a tribal gaming compact between Governor Pence and the Pokagaon Band of Potawatomi Indians should proceed towards ratification in the state legislature.
"Most Hoosiers know that I oppose an expansion of gaming in Indiana, but I recognize that gaming has become an important part of the economy of many communities in our state and is an important part of our state budget," Pence said. "From early in the legislative process, I made it clear that I would not stand in the way of reforms that would allow these businesses to remain competitive with surrounding states so long as it did not constitute an expansion of gaming in Indiana."
Kansas Legislature Approves Fantasy Sports Bill
Meanwhile, Kansas has been working quickly towards legalizing fantasy sports games in the state. Both the Kansas House and Senate have passed bills that specifically recognize fantasy sports as legal activities and games of skill.
Under the bill, "fantasy sports leagues" are broadly defined and any contests that fit the definition are noted to be legal. The regulations require that the games can't be based on the results of actual amateur or professional teams (in fantasy sports, the stats of individual players rather than the overall results of matches or games are used for scoring), and that players must know about all prizes or rewards when they sign up for a contest, with the prizes not changing based on the number of players participating.
Both houses of the state legislature passed the bill easily. The Kansas Senate passed the bill by a nearly unanimous 37-1 vote, while the House also approved the legislation by a comfortable 98-21 margin.
In order to pass into law, the bill will still need the signature of Governor Sam Brownback, though he has not suggested that he would veto the bill.