India "Serious" About Tapping $50 Billion Sports Betting Market
Posted on: July 17, 2017, 06:00h.
Last updated on: July 18, 2017, 05:33h.
India's federal government is taking serious steps towards legalizing sports betting, according to reports.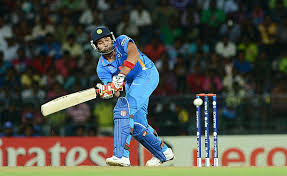 A "ministry official" who spoke anonymously to the Indian Express, a respected English-language daily broadsheet newspaper, said the Sports Ministry has initiated a consultation process with stakeholders that could see a framework of regulation established in two years' time.
Responding to questions on Monday, India's Sports Minister Vijay Goel did not deny the rumors but emphasized that any such legislation would not be "fast tracked."
The illegal sports betting market in the world's second-most populous country is estimated to be worth around $150 billion, money that is currently being funneled exclusively into illegal Indian bookmakers and unregulated offshore websites, bypassing the country's tax department.
Its estimated a regulated sports betting market could generate around $50 billion per year, which could swell federal tax coffers by around $1.9 billion.
Meanwhile, recent high-profile cases of match-fixing in Indian cricket, most notably in the India Premier League in 2013, have bolstered the argument for regulation, which would improve the increased oversight of betting in order to more effectively detect such incidents.
Looking at the UK Approach
According to the Indian Express source, the Sports Ministry believes tax revenues could be used to improve sports funding in India and, to this end, it will seek to emulate the UK's approach.
"The UK has one of the most effective gambling laws. We hope to understand their system and see if it is possible to introduce it in India," the source said,
"The UK has overcome this (poor funding) through lottery and online betting. The department is preparing an MoU with the UK and the aspect of betting will be included therein in order to understand the mechanism and evolve a view on the possibility of its introduction in India."
Criminal Elements
India's Supreme Court is also currently considering the sports betting question. The court has agreed to hear a Public Interest Litigation that pushes for regulation, and there is a growing appetite within India's legal community to get the job done.
In May, Senior advocate Rupinder Singh Suri told the court that "regulating the existing system will weed out the undesirable elements in the betting business and will bring more credible and genuine players over whom the government can have more control."
In response to claims that regulated sports betting might increase corruption in sports, the Law Commission of India Gambling Consultation commissioned a report by sports integrity body ESSA.
"It is clear that, whilst currently illegal in much of India, betting on sport, and particularly the national game of cricket, is widespread and yet largely unregulated and untaxed," ESSA concluded.
"This has led to a situation that has unfortunately benefited criminal elements… On the basis that prohibition of betting has proved ineffective, and where a renewed drive to impose it would appear impractical, a continuation of the status quo is clearly not advantageous."
Most Read