Illinois Senator Says State Licensing Process for Metro Chicago Casinos 'Ridiculous'
Posted on: June 23, 2020, 12:03h.
Last updated on: June 23, 2020, 09:47h.
An Illinois state senator claims the process for approving the five regional land-based commercial casinos in the Chicago metropolitan area is "ridiculous."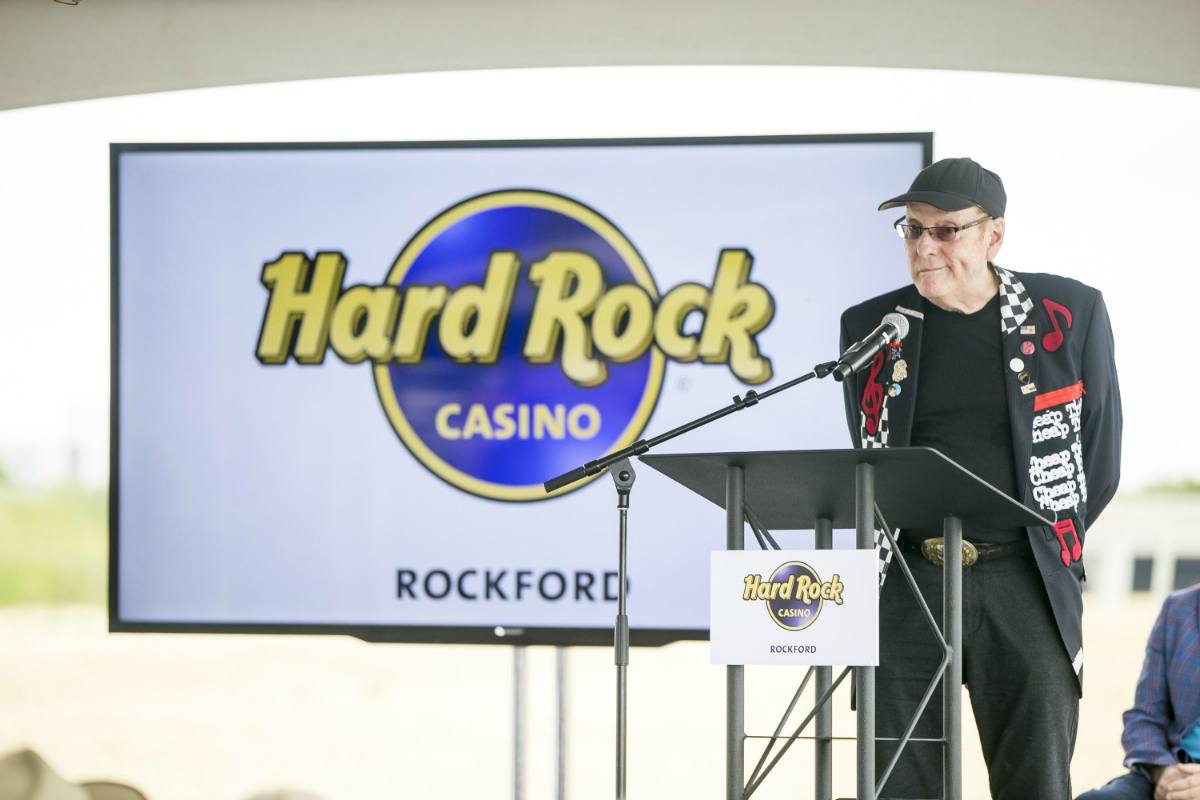 State Sen. Dave Syverson (R-Rockford) recently voiced his frustrations for what he believes is the Illinois Gaming Board (IGB) dragging its feet in authorizing a casino in his district. The longtime Illinois lawmaker says the IGB staff had little to do while the state's 10 riverboat casinos are closed by COVID-19, and yet the gaming regulator hasn't found time to approve the casino submission for Rockford.
"With the casinos closed and the video gaming closed, you have 250 [IGB] employees that are sitting around doing nothing," Syverson told The Center Square.
The staff that's working on the application, they're still there, they're still being paid. In addition, you have all this other staff with nothing to do who could have been assisting them in getting it done. COVID should not have slowed it down, it should have helped them to expedite their work," Syverson declared.
The Rockford City Council has embraced a casino scheme presented by Hard Rock International. However, the proposal, known as Hard Rock Casino Rockford, still needs final approval from the IGB.
No Leeway
Illinois Gov. JB Pritzker (D) signed legislation a year ago this month that authorizes as many as six new commercial casinos. Along with a larger integrated resort casino destination in downtown Chicago, the bill allows smaller regional casinos in the Windy City suburbs of Rockford, Waukegan, South Suburbs, Williamson County, and Danville.
Rockford, unlike some of the other cities, received only one qualifying bid. The city council approved of the Hard Rock plan and submitted its application for IGB approval nine months ago.
Rockford is still waiting to hear from the IGB. To make matters worse, Syverson says no work, even preliminary site prep, can be done in the interim.
We've asked if the location can, at their own expense, start doing some development," Syverson explained. "Can they do the land work? Can they work on getting the sewer laid? Can they do that stuff now, while the weather is good, so they can get a jump on it? And the gaming board said, 'No, you can't. You can't lift a shovel on that property.' It's really ridiculous."
Hard Rock Casino Rockford is planned for a site at I-90 and State Street. The 65,000-square-foot casino would come with 1,500 slot machines and 55 table games, and feature a 1,600-seat entertainment venue, but no hotel. The development is expected to cost $311 million.
Timing Critical
Hard Rock International says its casino in Rockford would generate an estimated $50 million to $60 million in new annual tax revenue for the community and as many as 1,000 permanent jobs.
But the attractiveness of the investment for Hard Rock could sour should it be delayed. That's due to a $405 million tribal casino resort the Ho-Chunk Nation plans to construct in nearby Beloit, Wisconsin. The Native American group has received approval from the US Interior Department.
"If Beloit opens up first, you're going to get people that are going to go there and they may be comfortable going there and they may continue to go there even after Rockford opens up," Syverson concluded. "We could have easily beat them to the punch, but … the gaming board doesn't seem to care."