Hillary Clinton and Bernie Sanders Get Heated in New Hampshire at Latest Democratic Debate
Posted on: February 5, 2016, 01:42h.
Last updated on: February 5, 2016, 03:06h.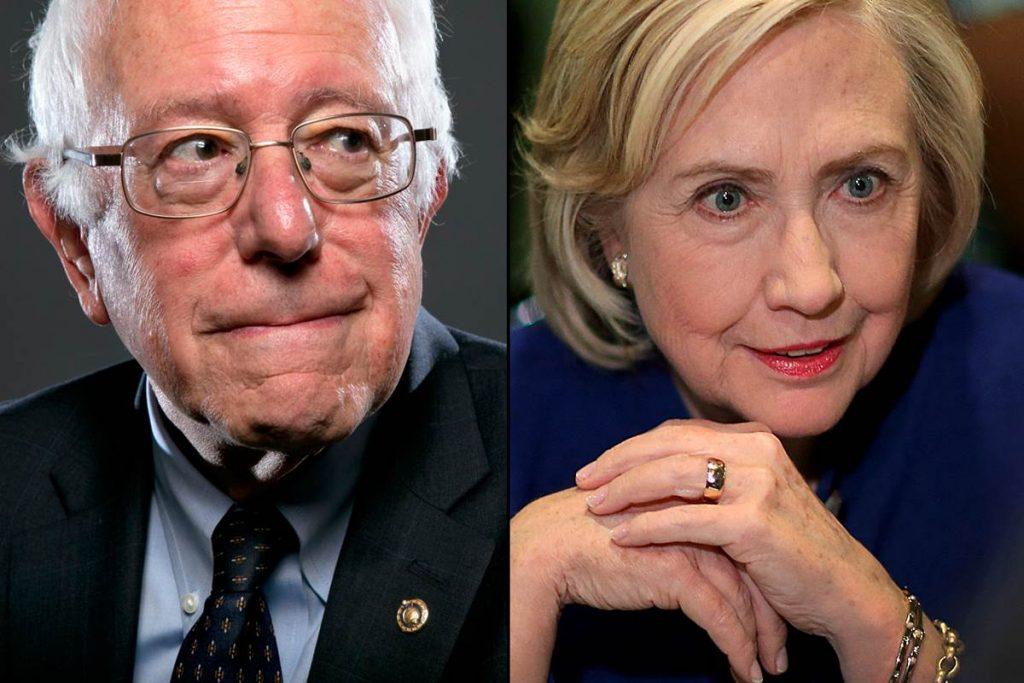 Hillary Clinton was once considered a slam dunk as the 2016 Democratic presidential candidate. But with opponent Vermont Senator Bernie Sanders gaining more and more momentum, the gloves have been coming off of late, as the two contenders lock horns.
The two had been running relatively cordial campaigns against one another, with Sanders and Clinton even jovial at times, but following Monday's razor-thin outcome in Iowa, that tone changed dramatically during a town hall Thursday night in New Hampshire.
The first one-on-one debate between the two candidates was hostile at times, especially after Clinton attacked Sanders for running what she deemed to be a negative narrative against her.
"I think it's time to end the very artful smear that you and your campaign have been carrying out in recent weeks," Clinton said to a splattering of boos from the audience.
Sanders was also clearly more aggressive than in previous debates.
"I am very proud to be the only candidate up here who does not have a Super PAC, who's not raising huge sums of money from Wall Street and special interests," he said, referencing Clinton's $675,000 in speaking fees from Goldman Sachs.
Elephant and Donkey Show
The political process in America is not without its flaws, but it's also wildly entertaining for those interested in government, and this election cycle has been especially engaging.
The GOP ticket began with nearly two dozen individuals declaring their candidacy. Over the last 12 months, the Republican side at times more closely resembled a reality television show than a presidential candidate sorting process, thanks largely to billionaire candidate Donald Trump.
The debates have been argumentative, and even childish at times, as Trump made personal attacks on his opponents' appearances and even made a gag about a disabled reporter during a campaign stop. But now Texas Senator Ted Cruz's win in Iowa has temporarily paused Trump's momentum, albeit even that came under fire, due to a Cruz campaign-issued memo about Ben Carson that insinuated, incorrectly, that he might be stepping back from the race.
On Thursday, it was the Democrats turn to engage in a bit of pettiness.
Moderated by Meet the Press host Chuck Todd and MSNBC news anchor Rachel Maddow (and hosted by MSNBC), Clinton and Sanders finally exchanged not only their sharp policy differences, but also their beliefs on what's game and not game when it comes to campaigning.
"Time and time again, by innuendo, by insinuation, there is this attack that he is putting forth which really comes down to, you know, anybody who ever took donations or speaking fees from any interest group has to be bought," Clinton said to Sanders. "If you've got something to say, say it directly, but you will not find that I ever changed a view or a vote because of any donation I ever received."
Gambling on the Democrats
There's an excess of important issues facing the United States. As it relates to the gambling community, many wonder which Democratic candidate would better serve the industry.
The reality is that it's currently tough to clearly identify Sanders and Clinton's true gaming views.
What is known is that they both voted in favor of the 2006 Unlawful Internet Gambling Enforcement Act (UIGEA) that made banking deposits and withdrawals via online casinos illegal on the federal level.
While Internet gambling did come up during a GOP debate, thanks to daily fantasy sports, the subject hasn't been discussed in any Democratic discussion to date.
It's up to the American people to decide which candidate is ultimately most qualified to lead the country and handle the plethora of challenging matters ahead, including issues regarding the federal legalization of online gambling.