Golden Nugget Billionaire Tilman Fertitta Says Atlantic City Once Again Oversaturated With Casinos
Posted on: September 18, 2019, 09:01h.
Last updated on: September 18, 2019, 12:03h.
Tilman Fertitta, the billionaire owner of the NBA Houston Rockets and Golden Nugget casinos, says Atlantic City is once again oversaturated with gaming properties.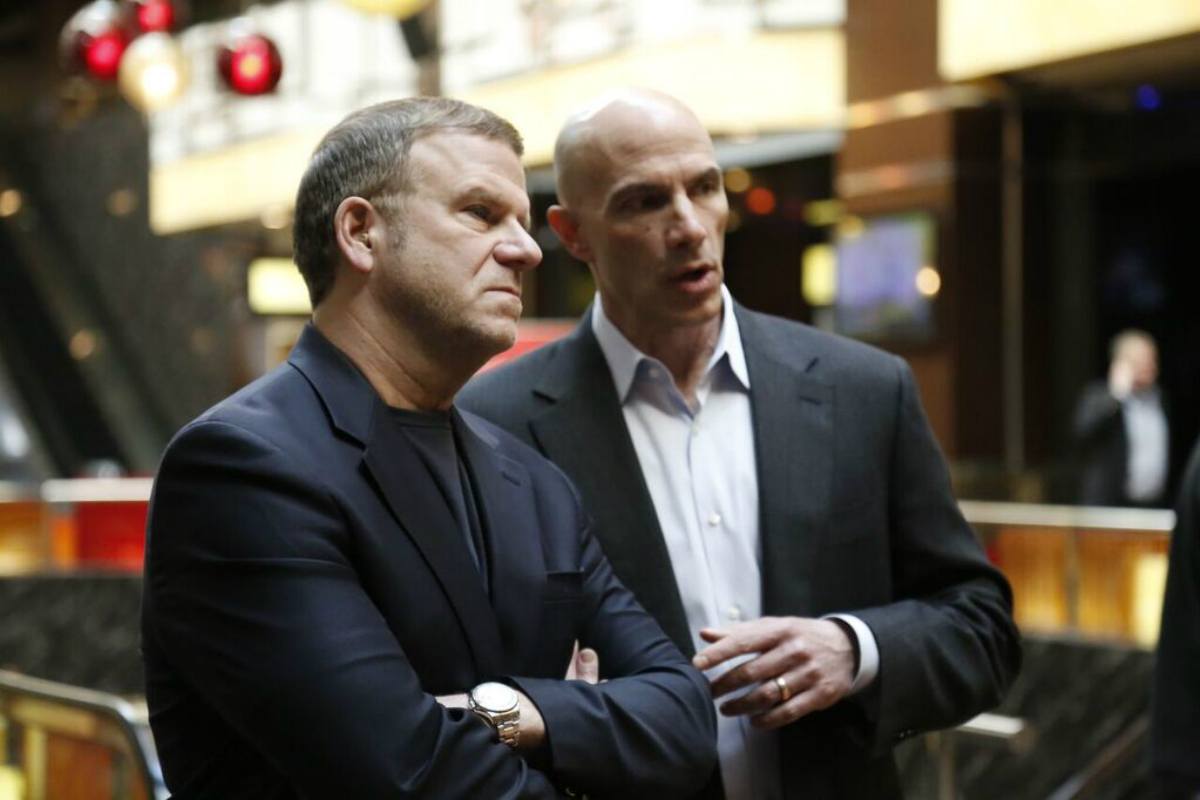 Appearing in the New Jersey beachfront gaming mecca to promote his new business book, Shut Up and Listen!, Fertitta opined that the June 2018 openings of Hard Rock and Ocean Casino added new competition that the town simply cannot support.
It's not a nine-casino market, and I don't understand why nobody realizes that," the billionaire said during a chat with the Press of Atlantic City.
"You could say the market is going up and that we've added thousands of jobs. But now every other casino has had to lay off jobs, so I don't even know how big the net gain is," Fertitta added. "But now, none of the casinos have the cash flow that they did."
Numbers Don't Lie
Casino.org has been reporting in recent months on the statistical evidence out of Atlantic City that shows the town is indeed oversaturated.
Last month, we relayed that Hard Rock neighbor Resorts has seen its profits shrink 21.8 percent. Bally's is down 32.2 percent, Caesars 26.9 percent, and Tropicana 8.4 percent. In the Marina District, Atlantic City's richest casino, Borgata, is down three percent, while neighbors Harrah's (34 percent) and Golden Nugget (19 percent) have also lost considerably.
Our August report on Atlantic City casino profits came with a sub-header, "Always Sunny in Atlantic City," a reference to local officials consistently trying to paint a picturesque outlook for the market.
After the 2018 gross operating profits report disappointed, New Jersey Casino Control Commission Chair James Plousis said the "thousands of jobs and many new exciting amenities position us well for continued growth." And then, after the half-year 2019 profits reported again saw casinos post even further declines, Plousis declared, "Results from individual casinos show the market was still adjusting to the new level of competition."
He opined, "Next quarter will provide an opportunity to compare year-over-year results in Atlantic City's nine-casino market."
Fertitta says Atlantic City's a seven-casino town at best. "This is what happened … the first time, and it's how the casinos got all run down. I think it's a huge mistake again."
Fertitta's Golden Nugget
Atlantic City's nine casinos are in a war for foot traffic at their land-based properties, but one area Fertitta's Golden Nugget is dominating is online.
January through August 2019, Golden Nugget's internet gaming operations have won $108.5 million – a 63.3 percent gain on the prior year. The Nugget's internet gross gaming revenue (GGR) represents 36.4 percent of Atlantic City's entire online casino win.
One area to improve is sports betting. Golden Nugget GGR from sports betting is just shy of $1 million through August, a far cry from market leader Meadowlands/FanDuel at $78.8 million.
New Jersey Gov. Phil Murphy (D) signed legislation last week that allows Fertitta's Golden Nugget sportsbook to accept bets on his Houston Rockets NBA team. A previous state gaming provision banned casino owners who additionally control professional sports franchises from taking wagers on their teams.
Fertitta says, "It will be huge for us," assuming the Rockets again make a deep playoff run.