Golden Nugget Billionaire Tilman Fertitta Unveils Secrets to Success in New Book 'Shut Up and Listen!'
Posted on: August 10, 2019, 02:00h.
Last updated on: August 9, 2019, 12:19h.
Texas hospitality tycoon Tilman Fertitta, owner of five Golden Nugget casinos and the NBA Houston Rockets franchise, wants you to "Shut Up and Listen!" That's the title of his new HarperCollins book, set for release in September, that will share his long-held business secrets that led to him becoming a billionaire.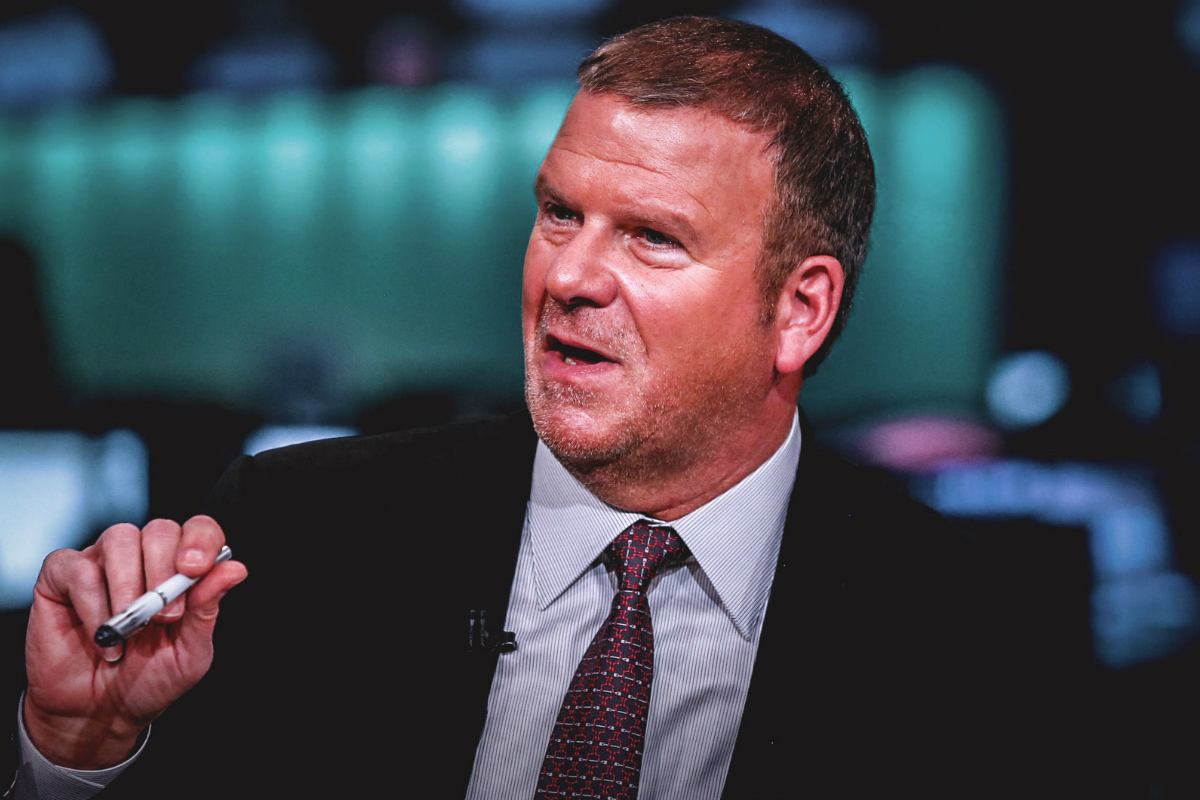 The tips, called straight-talk "Tilmanisms," will presumably be used by Fertitta in deciding the attractiveness of acquiring one of Caesars Entertainment's casinos on the Strip that might be put up for sale following its merger with Eldorado Resorts.
Worth an estimated $5.3 billion by Forbes, Fertitta has plenty of business on his plate at the age of 62. Along with the Golden Nugget casinos and running his NBA team, Fertitta's Landry's empire controls dozens of restaurant chains, including Morton's, Joe's Crab Shack, and McCormick & Schmick's.
But somehow, the billionaire still found time to sit down and write a book. The description reads, "For entrepreneurs ready to reach the next level of success, small business owner turned multi-billionaire Tilman Fertitta shares the common sense principles that have rocketed his worldwide hospitality empire to the top."  The book is sub-titled "Hard Business Truths that Will Help You Succeed."
No Gamble Here
Fellow billionaire Carl Icahn – considered one of the most astute investors in recent decades, but also known as a corporate raider – amassed a considerable stake in Caesars in recent years. He then pressured the company to pursue an acquisition, and Fertitta was first to make an official bid.
Fertitta's ploy for Caesars was a reverse takeover, with him offering $13 per share. His Landy's restaurants would have been implemented throughout Caesars' properties across the country, and several casinos would have likely changed brands to Golden Nugget. Fertitta was set to become CEO of the combined group.
The Caesars board rejected the offer, saying it wasn't "consistent with the company's plans to create and enhance shareholder value over the long term." Eldorado eventually emerged as the Caesars suitor in a deal totaling $17.3 billion. Fertitta says that's just fine with him.
It would have been a huge transaction, and I did not feel comfortable with the deal as it was done, mainly the cash portion of the deal. You have no idea how many deals I was this- close to, and somebody just outbid me for it, because I've learned you have to be a disciplined buyer," Fertitta told CNBC – the very network that airs his Billion Dollar Buyer series.
However, Fertitta remains interested in buying a Caesars casino on the Strip if Eldorado looks to lessen its exposure there. His two current Golden Nuggets in Nevada are in downtown Las Vegas and Laughlin.
Business Pillars
Fertitta's book promotes six key action items that the billionaire lives by when it comes to business.
They are:
Be the Bull
No Spare Customers
Change, Change, Change
Know Your Numbers
Follow the 95/5 Rule
Take 'No' Out of Your Vocabulary
Fertitta says of his book, "You might think you know what you're doing, but I'm going to show you what you don't know."
Latest Casino Stocks:
Retrieving stocks data...
Retrieving stocks data...
Retrieving stocks data...
Retrieving stocks data...
Retrieving stocks data...