Georgia Sports Betting Bills Fail to Pass Before 2023 Legislative Deadline
Posted on: March 7, 2023, 09:16h.
Last updated on: March 7, 2023, 12:25h.
Georgia sports betting will remain illegal for at least another year.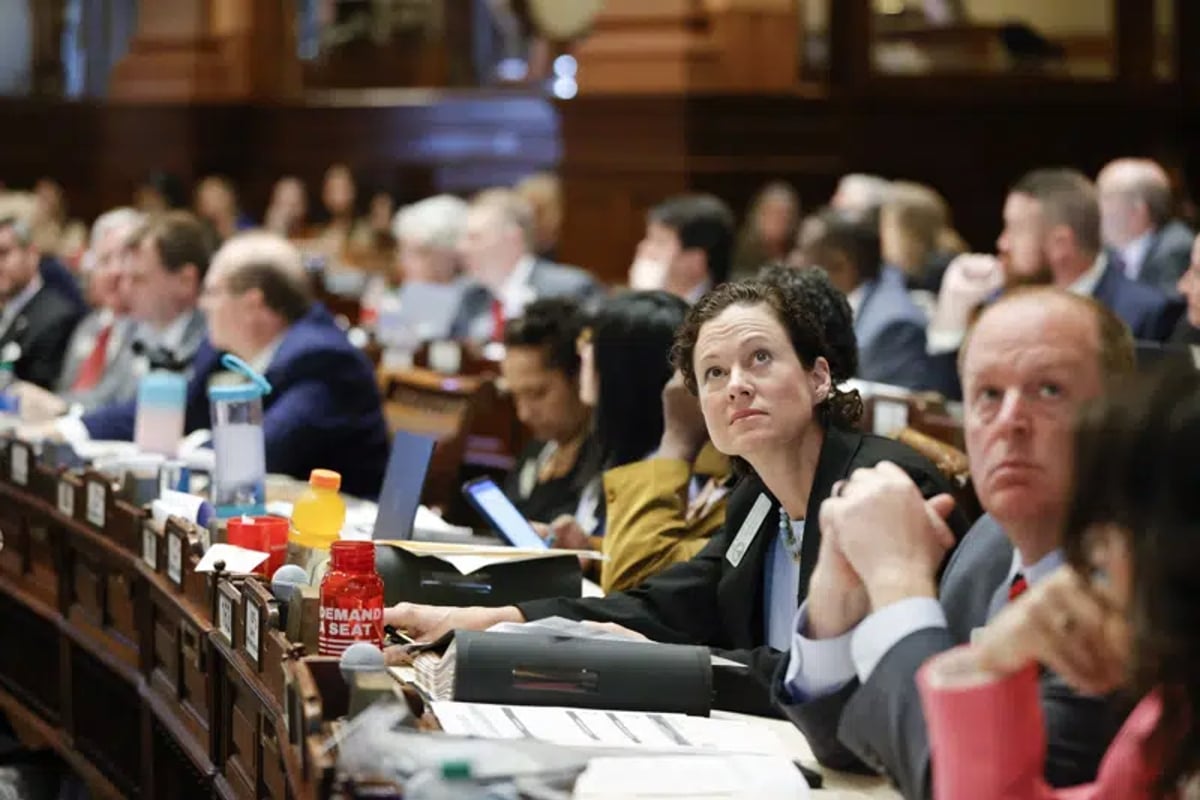 Backers of expanding gambling in the Peach State to allow sports betting had their hopes high in 2023, but the General Assembly dealt supporters a defeat similar to others they have experienced in recent years. The Georgia legislature set a Monday deadline to pass new legislation for 2023.
Though the session officially runs two years through the spring of 2024, Georgia lawmakers say no additional bills will be voted on this year. The state Senate and House of Representatives recessed Monday night without moving forward statutes to authorize sports betting.
The Georgia Senate last week voted 37-19 against Senate Bill 57. That legislation would have allowed sports betting online and in-person at sportsbook kiosks in certain businesses.
Not all hope was lost last week, however, as two other sports betting bills remained alive in the Atlanta capital. House Bill 380 sought to legalize gambling on sports in a similar fashion as SB57. And Senate Resolution 140 would have initiated a legislative-led ballot referendum to ask voters if they wished to expand gambling to include sports.
But yesterday, those two measures also met a similar fate as SB57.
Statutes Die in Committee
HB380 was introduced in February by Rep. Marcus Wiedower (R-Watkinsville). The legislation would have allowed only mobile sports betting, with no in-person wagering component.
Associated tax revenue from the expanded gambling would have supported the Georgia Lottery for Education Account. HB380 stalled after being directed to the House Higher Education Committee.
Some lawmakers believe any expansion of gambling requires voter approval through a statewide ballot referendum. Though former Georgia Supreme Court Chief Justice Harold Melton said that's not required, the legal question was cited for the House sports betting stalemate.
In the Senate, the sports betting resolution would have asked voters to weigh in on the issue. Senate Resolution 140 would have asked Georgians if they want to legalize sports betting. But the ballot question would have only reached the polls with a two-thirds majority support in each legislative chamber, something GOP leadership said wasn't obtainable in 2023.
I don't get why it's wrong to let the people vote on this issue. We're not all petty dictators up here," said Sen. Bill Cowsert (R-Athens), the author of the sports betting resolution.
Cowsert went on to say that sports betting's repeated defeats highlight the significant divide among lawmakers when it comes to gambling.
Georgians Want Sports Betting
Several recent polls, including one in 2023, have reported strong enthusiasm among the public for legal gambling on sports. Pollsters have concluded that about six in 10 Georgians support legalizing sports betting.
GeoComply, the leading cybersecurity and fraud prevention third-party service provider for legal sportsbooks and iGaming platforms in the US, pinpoints the precise location of a user requesting to access a regulated gaming website. The tech firm reported this month that it blocked more than 1.4 million access requests from computers and mobile devices based in Georgia during the 2022-23 NFL season through last month's Super Bowl.
Most of those requests were trying to access legal online sportsbooks in neighboring Tennessee.