Genting Singapore Seeks Investor Approval for $10B Japan Casino Resort, Multiple Proposals Considered
Posted on: January 21, 2020, 10:51h.
Last updated on: January 21, 2020, 11:49h.
Genting Singapore, the owner and operator of Resorts World Sentosa, is seeking shareholder approval to invest up to $10 billion in Japan should the casino operator be awarded one of the three integrated resort (IR) licenses.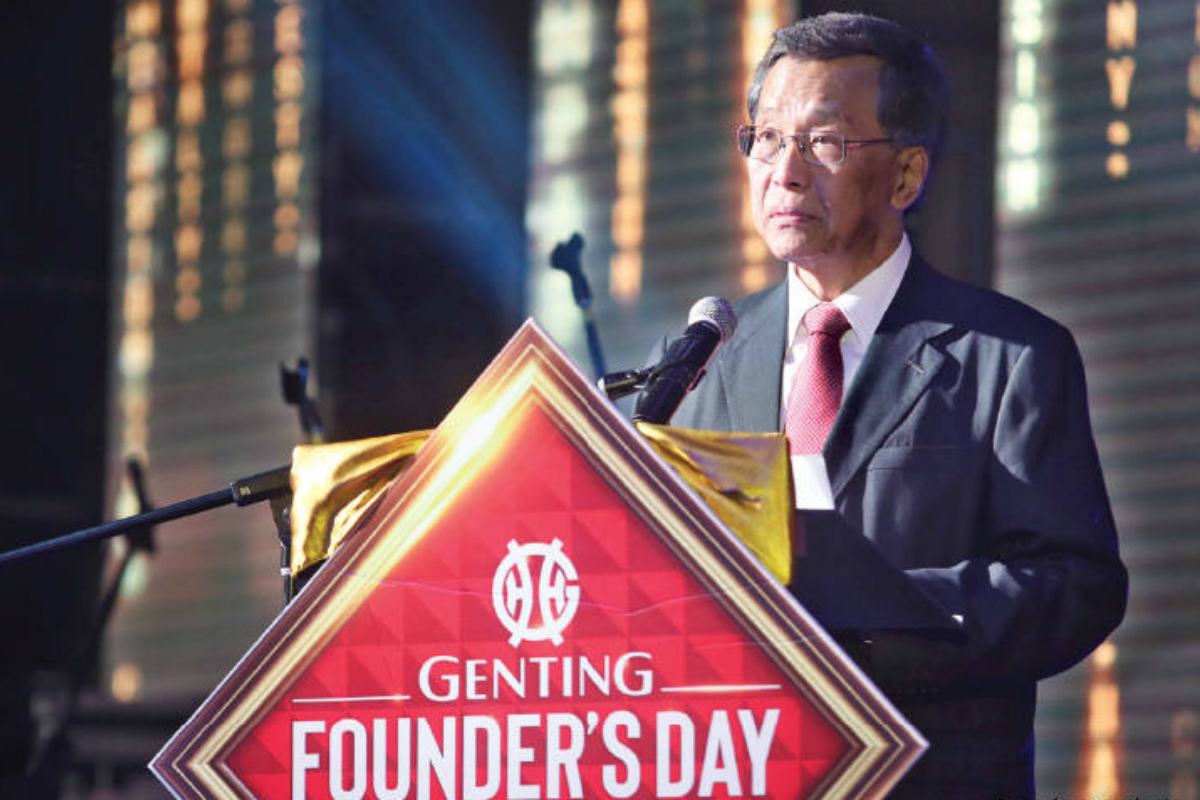 The Genting Singapore board of directors will hold an extraordinary general meeting with shareholders next month at Resorts World Sentosa, where they'll ask investors to sign off on allowing the company to move forward in developing its proposed bid for Japan.
"The board believes that the Japan IR project presents a unique opportunity for the Company to enhance its growth profile," the meeting notice explained. "The board believes that the Company is well- positioned to develop a truly transformational IR project in Japan."
Of course, it comes at a substantial cost. At $10 billion, Genting is suggesting building the most expensive standalone casino resort in the history of the world.
Genting says the enormous number is intended to cover various cost factors, including terms and conditions of the IR tender process, analysis of the value-add to the group, land acquisition, environmental considerations, and construction and pre-opening functions.
Game On
Japan has the attention of the world's largest casino operators. With the gaming market forecast to be worth more than $20 billion annually, and only three licenses up for grabs, lofty numbers have already been floated.
Las Vegas Sands and MGM Resorts are considered the frontrunners. Sands is focused on Yokohama and Tokyo, while MGM is committed to Osaka. Sands CEO billionaire Sheldon Adelson has said previously the company could be looking at a $10 billion spend, should it win licensure.
Fellow gaming billionaire tycoon Lawrence Ho said his Melco Resorts empire would have no cap, as he "prefers not to constrain our dreams with price tags."
But Genting Singapore is the first casino giant to formally ask shareholders to sign off on $10 billion. It has responded to request for concepts in Osaka and Yokohama. The company says shareholder approval for the $10 billion expenditure would likely result in it submitting more than one formal bid.
Experience Matters
Genting Singapore, as well as its parent Genting Group – which, through its subsidiaries, owns casinos in Malaysia, UK, Bahamas, New York City, and soon, Las Vegas – believes its vast gaming experience makes it a prime candidate for licensure in Japan.
In its rationale for the proposed bid, Genting Singapore explains, "The company's flagship project, Resorts World Sentosa, opened in February 2010, after a record short construction time of 34 months. Today, it welcomes more than 20 million visitors annually, and accounted for more than one-third of international visitor arrivals into Singapore in 2018."
Japan is focused on growing tourism, but wants to make sure the liberalization of commercial gambling doesn't deliver a societal harm to its people by way of elevated problem gambling.
"The group operates its Singapore IR in an environment where the operational and regulatory regime is of very high standards. It has met and continues to meet the stringent regulatory requirements imposed on both the casino and non-casino businesses," the memo declared.
Only a simple majority of voting shareholders need to approve the $10 billion number for authorization.