Genting Berhad Posts Increased Earnings Due To Casino Resort Operations
Posted on: September 2, 2019, 12:30h.
Last updated on: September 2, 2019, 01:48h.
Genting Berhad, the Malaysia-based conglomerate that owns and operates casinos under the Resorts World brand, recorded a strong second quarter largely because of its leisure resort business.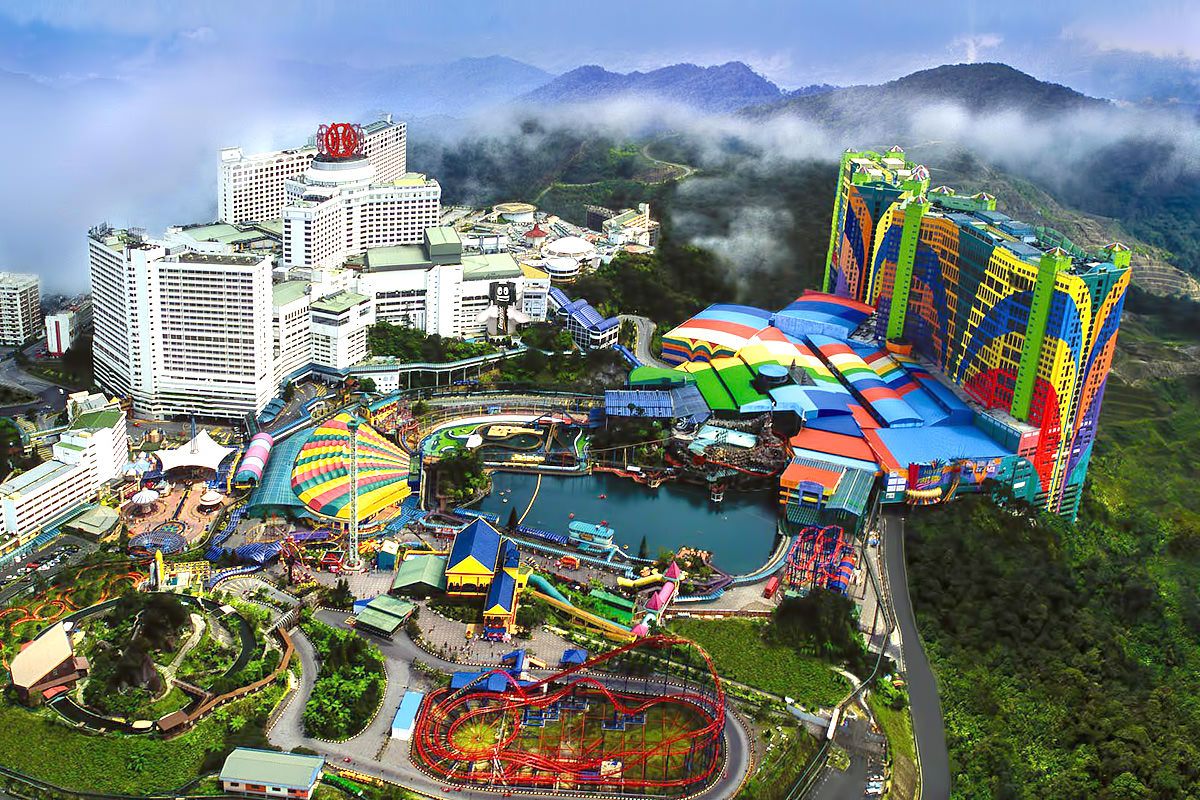 The company said revenue for the three-month period that ended June 30 was up seven percent to MYR2.6 billion ($620 million), with net revenue coming in at $95.5 million.
The company – which, in addition to its leisure casino resort business, operates in the agriculture, real estate development, energy, life sciences and biotechnology sectors – credited its hospitality unit for leading the strong quarter. Resorts World reported better-than-expected revenue from the mid and premium-player segments.
Genting owns Resorts World properties in Malaysia, Singapore, New York, and the Bahamas, and is currently building a multibillion-dollar casino on the Las Vegas Strip. Genting additionally owns the Crockfords casinos in the UK.
Empire Acquisition
Genting Berhad saw its credit rating downgraded last week by Fitch Ratings on news that the company's founder and billionaire CEO KT Lim was fully acquiring Empire Resorts – the US unit the owns the fiscally troubled Resorts World Catskills in upstate New York.
The outlook revision reflects Fitch's view of Genting's reduced rating headroom, as we believe the company is pursuing a more aggressive investment strategy," Fitch said in its note. "Higher than expected leverage and weaker earnings performance will imply a shift from an intensive focus on capital discipline, and indicate a weaker credit profile."
Lim is stepping in to rescue the $1.2 billion integrated casino resort that was supposed to grow tourism to the upstate part of New York. The property has lost more than $200 million since opening in February of 2018.
Lim says the casino can't pay off its debt without a lender such as himself taking control and offering interest-free credit. Once the deal is complete, Lim's family trust Kien Huat Realty will own a 51 percent position in the resort, with the remaining 49 percent controlled by Genting Berhad.
Genting Future
Despite economic uncertainty around the globe – primarily driven by ongoing trade tensions between the US and China – Genting Berhad is all-in on the gaming industry.
The company is expected to make a major play for one of the three casino licenses in Japan, is approaching the conclusion of its $4 billion Resorts World Las Vegas complex, and continues to invest in Miami – an area where it wants to build Florida's first commercial casino destination.
Genting is also moving forward with its outdoor theme park at its namesake casino resort in Malaysia after settling its $1 billion lawsuit with 21st Century Fox. In 2013, the media giant entered into an agreement with Resorts World Genting to construct its first theme park, to be called Fox World.
However, the 21st Century Fox $71 billion acquisition by Disney halted those plans, with the new owner eventually terminating the deal in an effort to maintain its distance from casino gambling and uphold its family-oriented business model.
Similar Guides On This Topic