Garden City Group Pays Out Another $5M to US Full Tilt Victims
Posted on: April 5, 2014, 05:30h.
Last updated on: April 3, 2014, 09:43h.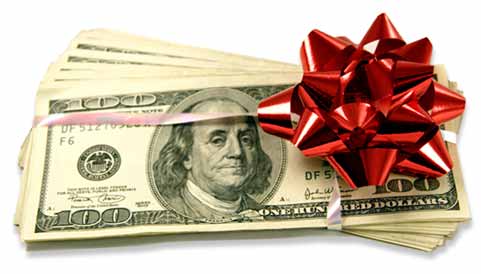 At one time poker players might have thought it was part of a cruel April Fool's hoax. However, the news that the claims administration firm Garden City Group initiated the second round of Full Tilt payments on April 1st will be heartening news to the site's former players, who might have once suspected they would never receive a penny of their funds back at all.
Second Payment Round
An extra $5 million was sent to around 2,200 accounts this week, which follows a reported $74 million paid to around 30,000 players several weeks ago, with $1 million of that being played to just one player. The payments this week constitute those players who were approved in the first round of payments, but had failed to update their banking details online.
Frozen out
Payments were initially frozen in 2011 due to action brought against the former management of Full Tilt Poker in 2011 by the US Department of Justice (DoJ). Prosecutors accused Full Tilt – as well as Absolute Poker and PokerStars – of flouting federal anti-online gaming laws by deceiving banks into illegally processing payments for US players. Full Tilt was also accused by officials of operating a Ponzi scheme and failing to hold enough funds for players to withdraw.
PokerStars subsequently bought out Full Tilt, and settled the allegations with the DoJ to the tune of $731 million, after Full Tilt agreed to forfeit almost all its assets to the US government. But while PokerStars quickly agreed to reimburse FullTilt players outside the US, many US victims were left in limbo, unsure whether they would ever see their funds again. Some players even sold their accounts for a fraction of their true value.
"We aren't out of the woods"
While the settlements are welcome, they still only constitute a fraction of the sum that was estimated to be lying in players' accounts when the FT site was shut down. It is believed that there could be over a million potential victims in America, and that around $159 million of players' money was owed, leaving a huge shortfall in repayments so far. There are also several thousand players who contest their balances and who are still awaiting clarification from the Garden City Group.
Executive Director for the crusading Poker Players Alliance (PPA) John Pappas recently told Card Player magazine: "We aren't out of the woods yet. We are going to continue to make sure that every dollar is returned."
The PPA fought tooth and nail to ensure that players would be returned not just what they had deposited over the years, but the exact sum in their accounts, thus avoiding a situation where the least successful players got more money back.
If you feel you have a valid unresolved claim, visit the Garden City Group website. For queries you can contact the group toll free on (866) 250-2640, or by email at info@FullTiltPokerClaims.com, or write to Full Tilt Poker Claims Administration, c/o GCG, P.O. Box 9965, Dublin, Ohio 43017-5965.