France Mulls Las Vegas-Style Casino In Paris
Posted on: April 19, 2015, 10:10h.
Last updated on: April 19, 2015, 02:28h.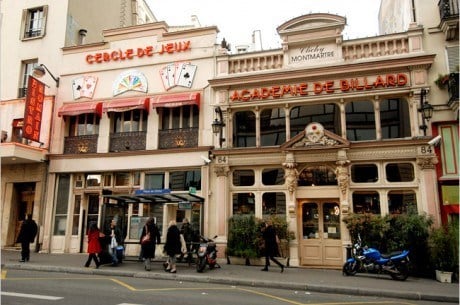 The French government has commissioned a study looking into changing its gaming laws to allow a Vegas-style casino in Paris.
The research, which is due to be completed by the end of the month, will examine whether the city should embrace the Vegas model or merely reform the legislation around the cercles des jeux, the smaller gaming establishments that have traditionally served the capitals' gamblers.
In 1907 the French government passed a law that prohibited casinos from operating within 62 miles of Paris.
That year the first cercles were established, dodging the prohibition through a quirky old law that designated them, nominally, as "non-profit organizations," with the stated aim of promoting "social, artistic literary and sporting activities."
Vicious Cercles 
The cercles have been the subject of widespread anti-corruption police investigations in recent years. In the last six months alone, former WPT venue the Aviation Club de France and the Cercle Cadet have been closed down following police raids, its management hit with charges that range from facilitating black market employment to money laundering.
In 2011, three cercles were shuttered permanently as a result of criminal activity: Le Cercle Wagram, Le Cercle Haussman and L'Eldo.
The proprietor of Cercle Wagram, Jean-Angelo Guazzelli, was accused of being a member of the Corsican Mafia and of using the club as a money-laundering operation for the Mob.
He received a three-year prison sentence.
Mob Rule
Following World War II, the French government allowed groups of Corsicans to run the cercles, to thank them for their service to the French Resistance, and as a result some of the clubs began to become associated with the Corsican Mafia.
The seventies saw bloody feuds between rival gangs, before a period of calm led people to believe the cercles had cleaned up their act. The recent closures, however, mean that just one of these historic gaming clubs, Cercle Clichy, now remains, serving a city of 2.2 million people.
The authorities believe that the current regulation governing the cercles is insufficient to guarantee the desired level of transparency.
Thus, they are left with the choice of reforming that legislation and resurrecting the cercles or taking a completely new direction.
The commune of Roissy-en-France, in the north-eastern suburbs by Charles de Gaul Airport, is praying it's the latter. Roissy is currently building a new business complex, which will include retail spaces, a golf course a hotel, and, administrators hope, Paris' first Vegas-style casino.
And why not? Since Vegas built "Paris" on the Strip it only seems fair that Paris should return the favor. It's believed such a casino could generate tax revenues of €30 million for the state and the city.