Florida Lottery Winner Says Ticket Purchased After Fellow Player Cut in Line
Posted on: January 29, 2023, 12:09h.
Last updated on: January 29, 2023, 06:28h.
A Florida Lottery winner says he might not have experienced his lucky win if it hadn't been for an unruly customer who cut the line in front of him.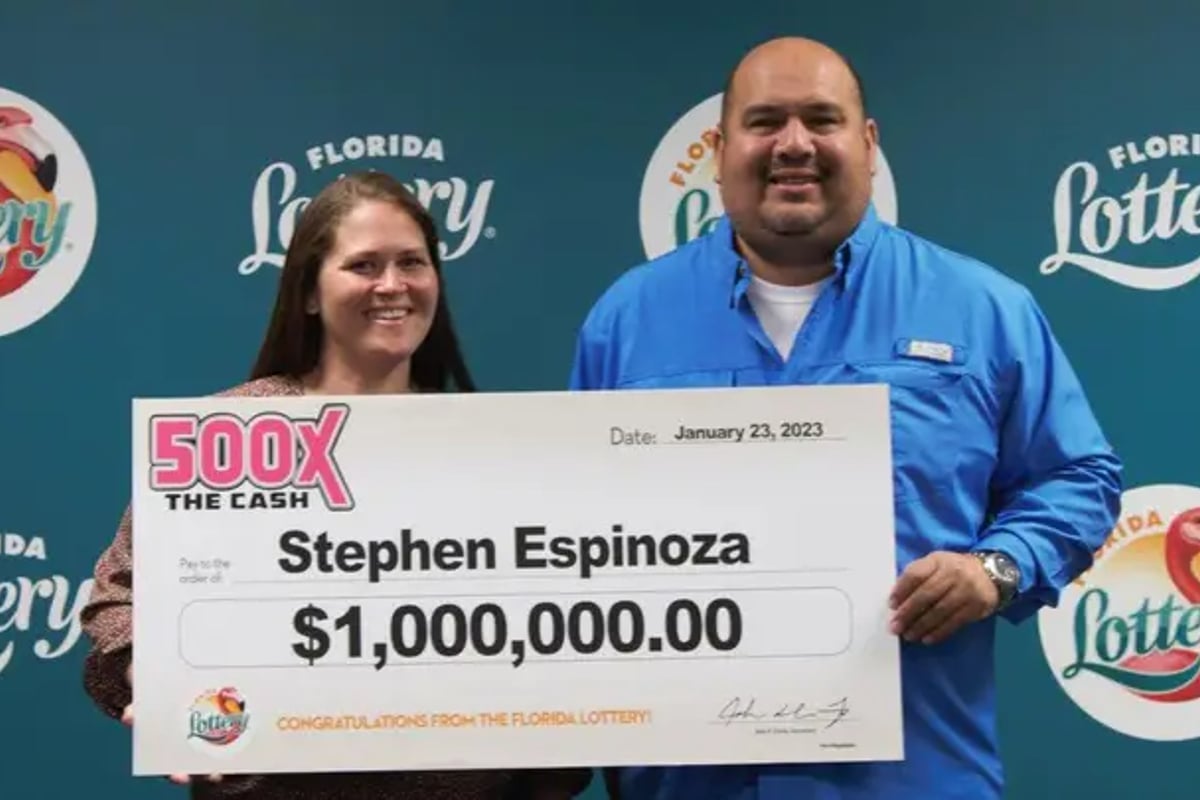 Stephen Espinoza, 43, recently stopped in the Publix grocery store along NE 5th Avenue in Delray Beach. He told lottery officials that while he was waiting in line to purchase a ticket at the store's self-service lottery machine, another patron cut in line.
Instead of telling the person who butt in line that he was waiting to use the machine, Espinoza decided to move to the customer service counter. He purchased a $50 "500x The Cash" scratch-off, and the purchase paid off.
Espinoza hit the game's second-best prize of $1 million. Each print run of the lottery game includes 160 $1 million prizes. The odds of winning the seven-digit sum are one in 267,739 — or 0.00000373%.
Patience Pays
Espinoza's patience paid off to the tune of $1 million. He opted for the one-time lump-sum payout, which was $820,000.
Espinoza will need to pay federal tax on the win. The federal income tax rate for earners who make more than $539,901 or more in a single year is 37% — which is currently the highest tax bracket.
The federal tax reduces Espinoza's haul by $303,400 for a net payout of $516,600. More than half of a million dollars for a gamble that almost didn't happen.
It was the end of a long day, and I was tired," Espinoza told the Florida Lottery. "I stopped at Publix and was about to buy a ticket at the machine when a man cut right in front of me."
"Instead of saying something, I decided I'd just buy a ticket at the counter instead. I can't believe I won a million dollars," Espinoza said.
Florida does not consider lottery winnings as taxable income, and therefore does not further tax Espinoza's lucky day. While Espinoza was fortunate to not have won the $1 million prize in one of the 36 states that do tax lottery winnings, Florida laws do not allow lottery winners to remain anonymous.
Espinoza seemed fine to make his identity known. He says he plans to use some of the winnings to purchase a home for his family. The Publix that sold the $1 million ticket receives a $2,000 bonus commission from the Florida Lottery.
Extravagant Scratch-Offs
The Florida Lottery offers scratch-off tickets ranging in sale prices from $1 to $50. The state's "500x The Cash" is its only $50 scratch-off product.
The Texas Lottery last year introduced the nation's costliest scratch-off. Its "$20 Million Supreme" game costs $100 per scratch-off, and there's no "break-even" prize. The smallest prize is a $150 win, and the richest prize is $20 million.
Each print of the "$20 Million Supreme" Texas Lottery game comes with four $20 million winners. The first was scratched off in September. The odds of winning one of the $20 million prizes are one in 2.55 million.
The odds of winning one of the 1.36 million $150 wins are one in 7.5.