Florida Faces Battle of the Bulging Wallets by Warring Casino Factions
Posted on: February 10, 2014, 05:30h.
Last updated on: February 7, 2014, 09:21h.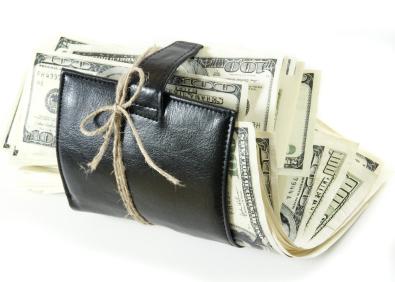 Las Vegas Sands CEO Sheldon Adelson sometimes lobbies for casinos and sometimes lobbies against them (as in his massive anti-online campaign for the past year); but whatever he does, he does it with gusto and lots and lots of cash. So it should come as no surprise that his company is one of several major casino operators backing 100 lobbyists (well-armed with every politician's favorite form of homage: moolah) whose goal will be to put some pressure on Florida's legislators regarding the Sunshine State's stalled land gaming status.
Fighting for County Rights
Obviously, gambling outfits with something to gain are most enthusiastically behind this legislative posse's funding; which puts Genting at the front of the line; they've been trying to get into the Miami beachfront market with a Resorts World Miami project for quite a while now without success. This could be the standoff of all standoffs: because very recently, top state lawmakers made it clear that the entire issue of gambling in Florida is low on their importance totem pole this year.
Nonetheless, money talks and you know what walks, so last week Florida's Senate Gaming Committee chair Garrett Richter promised to introduce a new bill allowing for two resort casinos that could go up in Broward and Miami-Dade counties. By way of amazing coincidence, those two spots just happen to be precisely where both Adelson's Sands and Genting have been hoping to secure casino sites. And more good luck: Florida's 60-day legislative session kicks off on March 4, so it's all just in the nick of  time. Yessirree, Bob, those homage gifts can part the Red Sea when delivered over lunch at a fancy Tallahassee eatery, it would appear.
Richter – who only a week before was decrying how impossible it was to coordinate all of Florida's various and sundry gaming factions – is now saying that while the issues at hand remain complex, he intends to get this casino plane "off the ground."
He'll have his work cut out for him, no matter how many lobbyists give him early Xmas presents. Florida's compact with the Native American Seminole tribe gives that group exclusive rights to popular and high-end (i.e., very profitable) table games like baccarat and blackjack. The 2010 compact did not encompass craps  or roulette, and requires the Seminoles to shell out $250 million a year to Florida through 2015. After that, tribal leaders are not planning on backing down easily; Seminole Gaming CEO Jim Allen reportedly told scouts from Sands and Genting when they first began their push two years ago that  "[it shows] a Seminole lady on there, that's not somebody from Las Vegas," referring to images on the Florida state flag.
And there's yet more complex political waltzes going on in the Sunshine State, because former Governor Charlie Crist has decided he wants his old job back, meaning he would have to unseat current governor Rick Scott come November. Adelson, of course, has been known to  throw his weight – via his bankroll – around in an election or two, and with Scott as the Republican incumbent (Crist was also Republican back when he was governor, but has since switched to first being an Independent, and now a Democrat), Scott no doubt could use the Sands CEO's support.
To the end, Scott had a meeting with Adelson in Las Vegas shortly after taking office in 2011, at which time he claimed to be in favor of resort casinos in his state. Throwing even more fire onto this already incendiary situation is the reality that the Seminole tribe donated a cool half-million to Scott's rebid campaign last year: the largest single political donation made for the year. Talk about being pulled in two directions.
Lines in the Sand(s)
And the battle lines have been drawn elsewhere, too: not surprisingly, entrenched Florida icon Walt Disney Co. has made their views loud and clear on their opposition to casino expansion in the state, and backed it up with $1.7 million spread among legislators over the past two years. Experts predict campaign contributions will get even more excessive, in an effort to match Adelson's almost unlimited political budget to bring lawmakers around. In fact, the COO of the operating arm behind the Mardi Gras Casino in Hallandale Beach says he expects it all to turn into " a major food fight" before the election year is over.
Of course, there's always a naysayer, and Senator Gwen Margolis (D-Miami) has already created a bill to put an end to the lobbying – some would say vote-buying – madness. She wants to end the "sea of cash [that] has been sloshing into the campaign coffers" and says only a law against it will do the trick. Deemed the Public Confidence in Gaming Act, we wish her the very best of luck in getting this through. It probably stands as good a chance of making it as absolutely nothing.