Family of Wisconsin Casino Shooter Who Died in Prison Awarded $6.75M
Posted on: May 31, 2019, 12:00h.
Last updated on: May 30, 2019, 01:26h.
The family of the Wisconsin casino shooter who fired shots at gaming patrons in April 2016 and later died in a prison due to severe dehydration has been awarded a $6.75 million settlement package.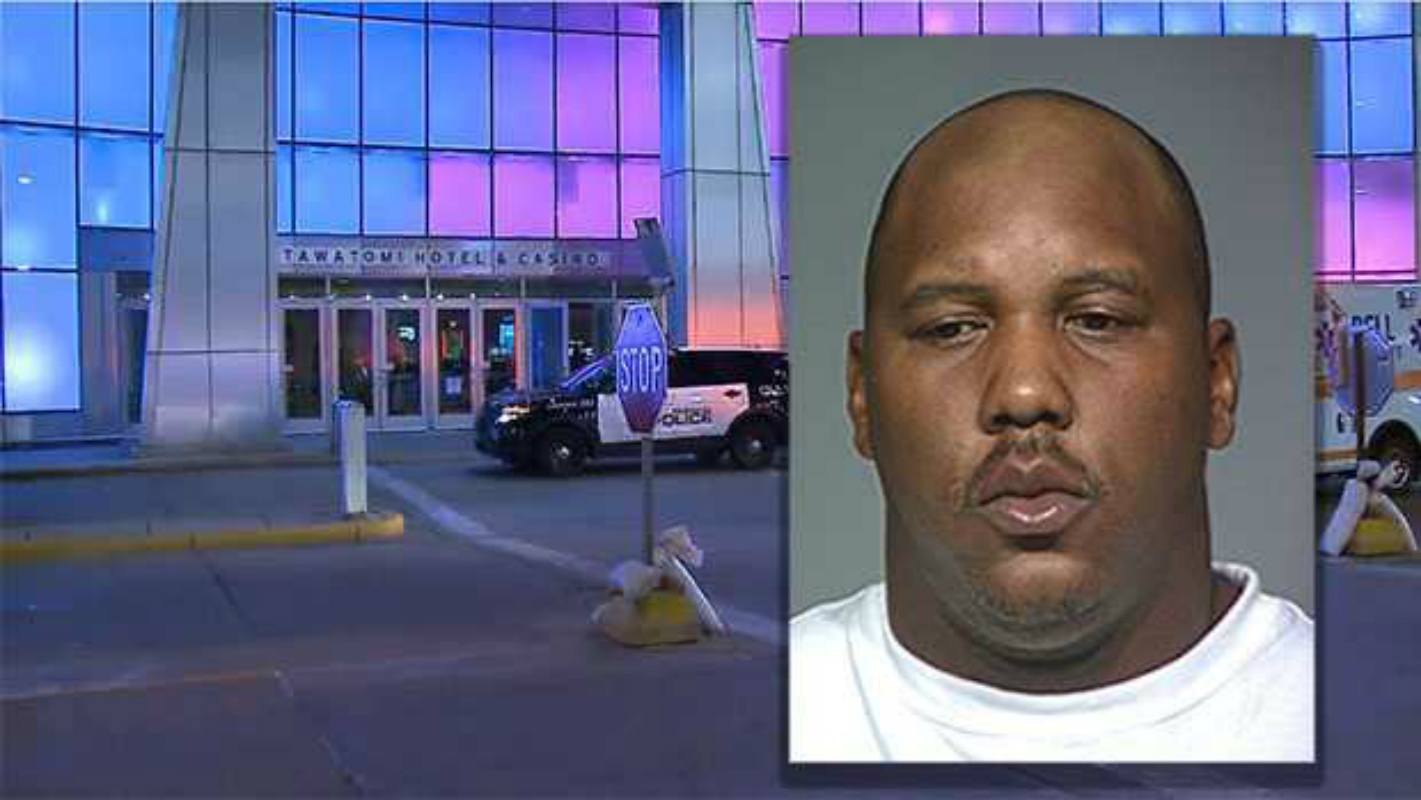 The estate of Terrill Thomas, 38 when he died in 2016, sued Milwaukee County, the county's then-Sheriff David Clarke, and Armor Correctional Health Services – which was responsible for providing healthcare at the county jail – on claims that the defendants failed to assure the well-being of an inmate. This week, the lawsuit was settled out of court.
The Milwaukee Journal Sentinel broke the news that the county has paid the estate $5 million, and Armor Correctional the remaining $1.75 million.
This settlement reflects not only the profound harm suffered by Mr. Thomas and his family, but also the shocking nature of the defendants' misconduct in shutting off this man's water and ignoring his obvious signs of distress as he literally died of thirst," Thomas' lawyers said in a statement.
Correctional officers turned off the water to Thomas' cell after he clogged his toilet causing the unit to flood. The Associated Press says the estate will disperse the funds to Thomas' six children.
Alleged Prison Abuse
Thomas went to the Potawatomi Hotel and Casino in Milwaukee in April 2016 with a handgun searching for a man he believed stole his Mercedes-Benz a day earlier. He entered the gaming floor and fired shots into the air, ordering patrons to get on the ground. He warned them that "snakes are all around."
Thomas' family say he was battling mental illness and was bipolar. He was arrested on five charges, but died in prison before going to trial. The allegations were dropped upon his death.
Clarke, an outspoken supporter of President Donald Trump who called early criticism over his governance of the jail "fake news," retired in August 2017. Then-Lt. Kashka Meadors of the Milwaukee County Sheriff's Office testified in 2017 that "just the toilet water" was ordered to be turned off – not his drinking water.
Meadors was sentenced to 60 days in jail for her role in Thomas' death after pleading guilty to neglecting an inmate.
Casino Terror
Casino floors are some of the most secure spaces due to widespread security, but incidents such as Thomas' and worse do occur.
The Diamond Jacks Casino in Bossier City, Louisiana, was the site of a bizarre incident last year that involved a naked man running through the riverboat. The 24-year-old was suspected of being under the influence of illegal drugs.
In June 2017, a madman entered Resorts World Manila in the Philippines with a gun and forced casino employees and patrons into a trapped area where 37 would later die due to smoke inhalation.
And in October 2017, a gunman opened fire from the 32nd-floor of Mandalay Bay onto an outdoor crowd below. Fifty-eight people were murdered in what was the deadliest mass shooting in modern US history. A motive was never determined.
Similar Guides On This Topic